Indian Cotton Parasol Umbrellas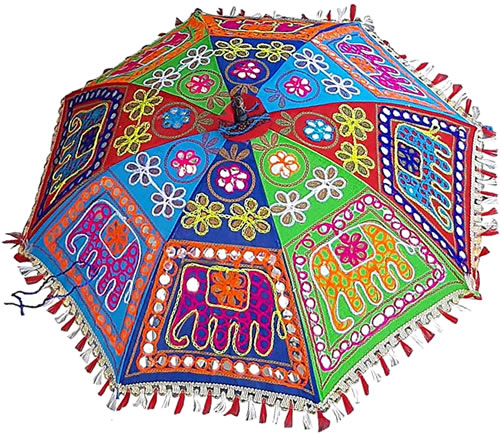 Have you ever seen these Indian Cotton Beach Parasols? They are relatively inexpensive sun shade umbrellas with wonderful exotic Indian prints.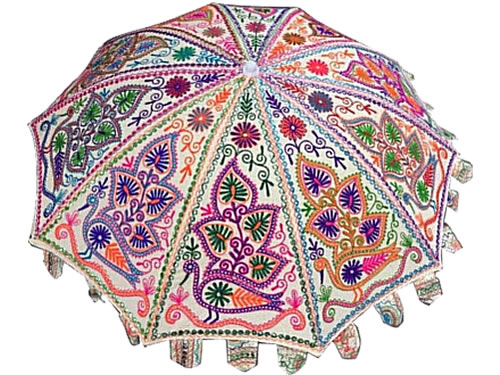 I have never seen these before, but you know how it is, you click on it once and Google will make sure you see a million of them.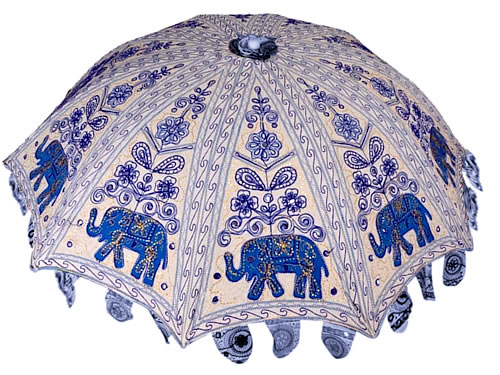 My favorites are these with elephants.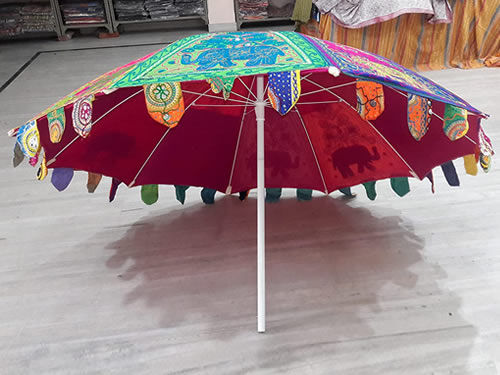 They are in wonderful bright colors, opulently embellished.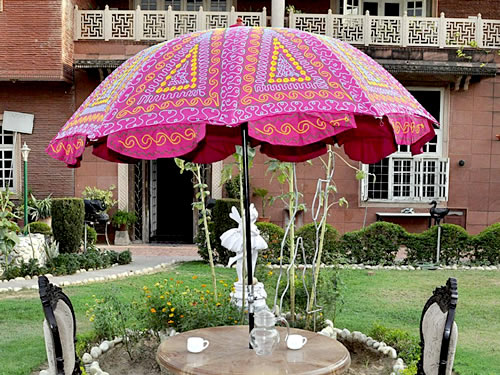 Most are made of 100% cotton fabric on a wood or metal frame.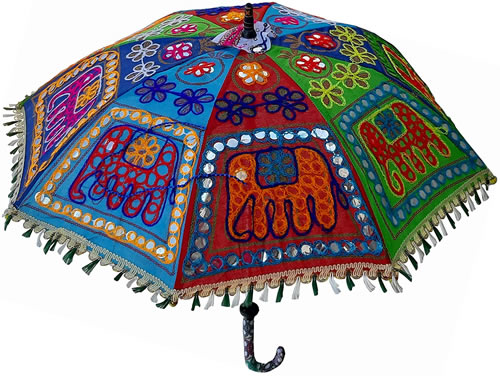 They range in size and weight from smaller sun shades to carry and medium sized parasols to bring to the beach, to umbrellas large enough to shade a couple of lounge chairs on the deck.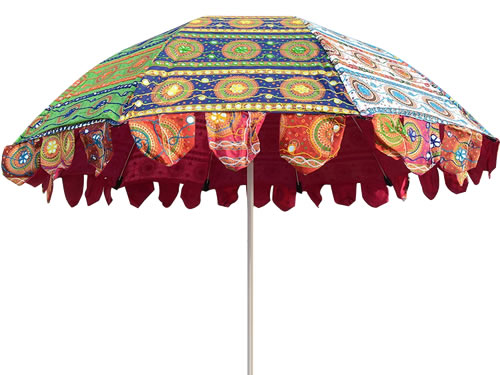 They are parasols. They protect from the sun, but are not made to stop the rain.
A lot of the listings are from the Marusthali Store.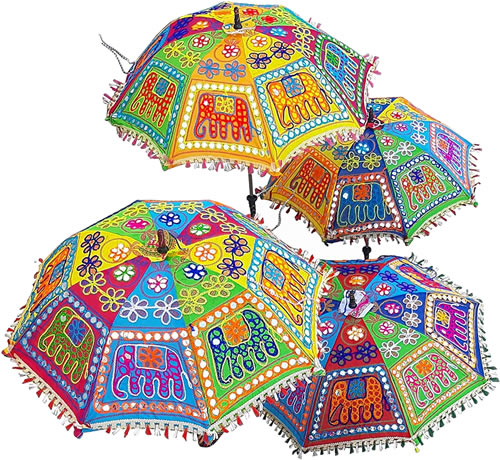 They can be bought in large lots of assorted colors and patterns.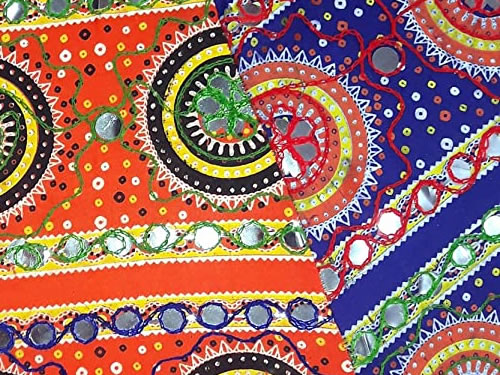 Most are fun bright colors completely covered in embellishments like embroidery, beads, mirrors and multiple prints and colors.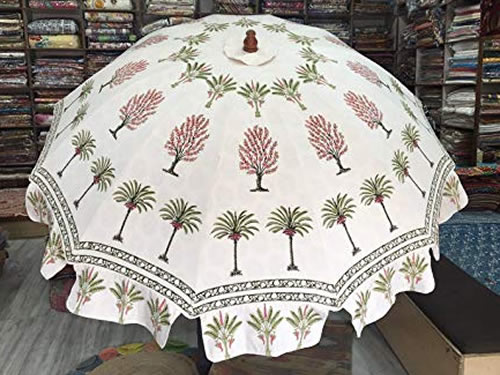 Others are available in more elegant patterns.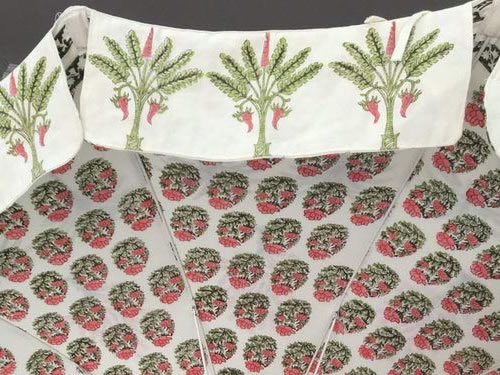 The inside may be contrasting or a coordinating color or print.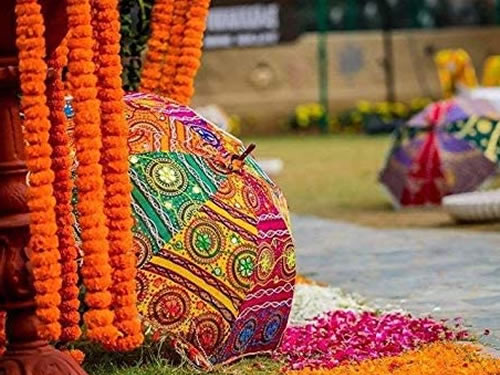 Some say they are "Wedding Style." Many of these are small decorative umbrellas. If you search, you can find a lot of photos of umbrellas as event decoration.