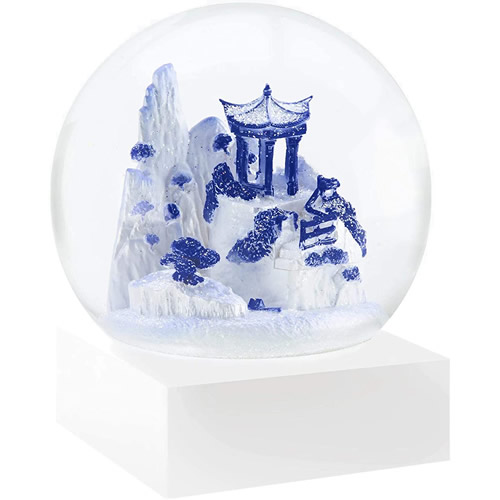 Liz Ross and David Westby, a married art-and-design team have created a hand-painted, heirloom-quality snow globe with a Blue Willow tiny world.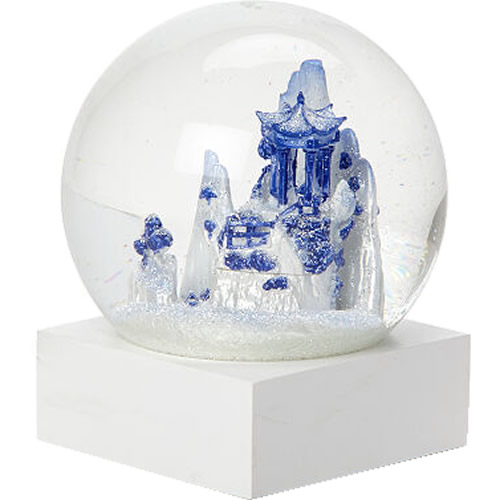 Blue Willow Snow Globe

Inspired by the classic English China Pattern introduced in 1780, our version of Blue Willow captures not only the color of the moment, but the essence of the Chinese folktale the pattern is said to be based on. A tragic story of forbidden love, the gods transformed the doomed lovers into immortal doves who will fly together into eternity. Our unique base and packaging complete the story. A perfect gift for the many collectors of the beloved china pattern.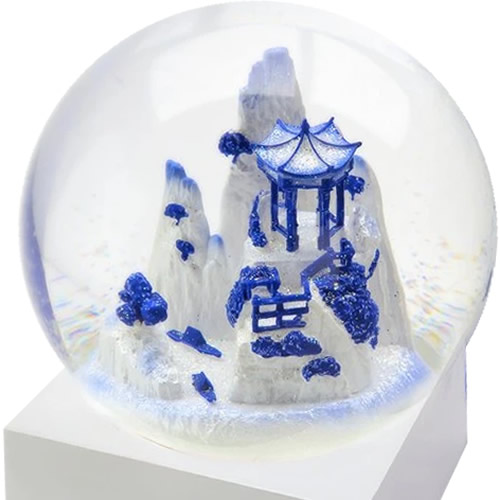 The globe is 4″ wide, made of glass. With the base, it stands 5″ high.
Blue Willow Snow Globe

An engaging snow globe is much more than flittering flakes. It's an experience—a tiny world to discover. Liz and David's passion for detail and storytelling infuses CoolSnowGlobes with the whimsy of the miniature and fairy tale charm. Surprising yet familiar, a new spin on a beloved classic.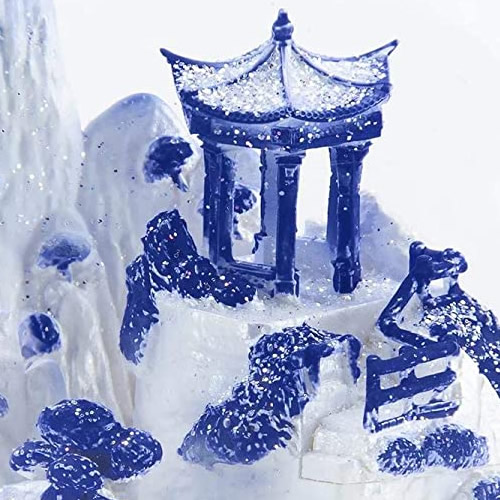 The details of the pagoda, mountain and trees is beautiful from every angle.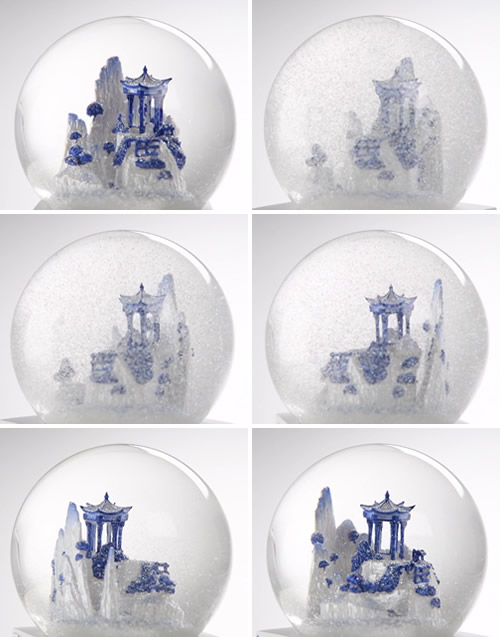 Every side of the snow globe is a little work of art. And the snow flakes make it even better.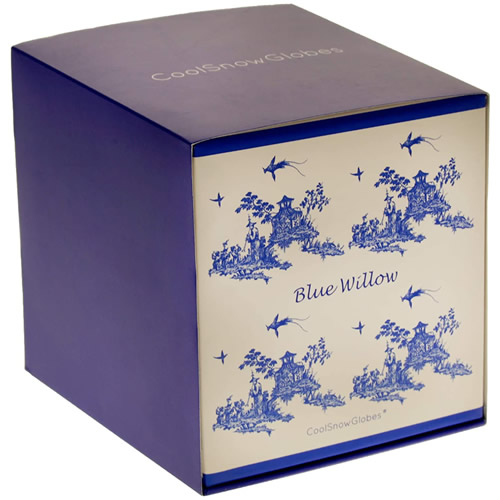 The snow globe comes packaged in a 5.25″ cube presentation box or gift box. The box has protective foam.
What is in the snow globe?
The liquid in the globes is purified water with glycol anti-freeze to prevent freezing and anti-bacterial to keep the liquid clear.
Liquid in the globe is not dangerous to get on your skin if it tragically breaks. The artists remind us it "should not be ingested."