Wade Blue and White Swallows, Blue Birds or Swifts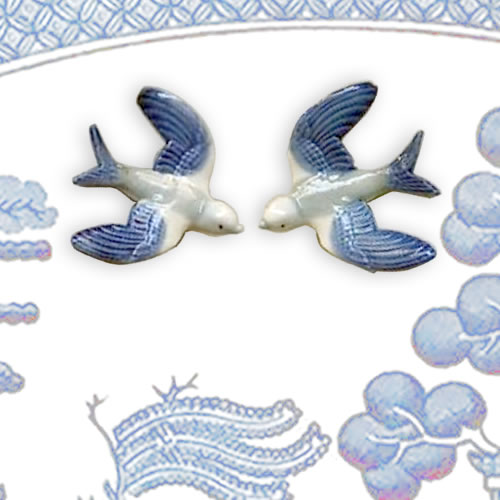 Wade, who makes the little Whimsies in Red Rose Tea, makes these birds that remind me of the birds on Blue Willow. There are a lot of variations in different sizes.
They are all on eBay and the price is all over the place.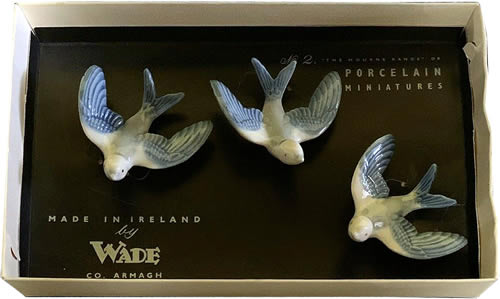 These miniatures were a gift set.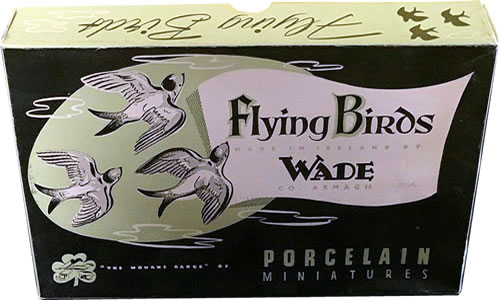 They were on eBay in the original box.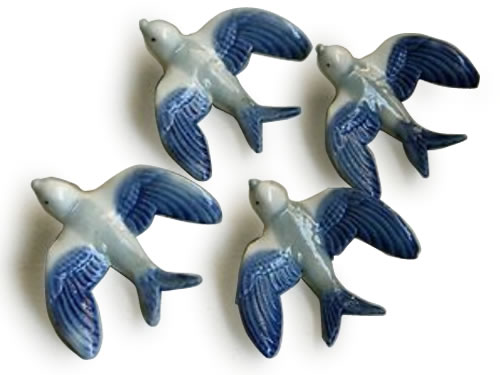 Some of them are made to hang on the wall. Others are the little solid figurines.
Search Wade Blue Birds on eBay >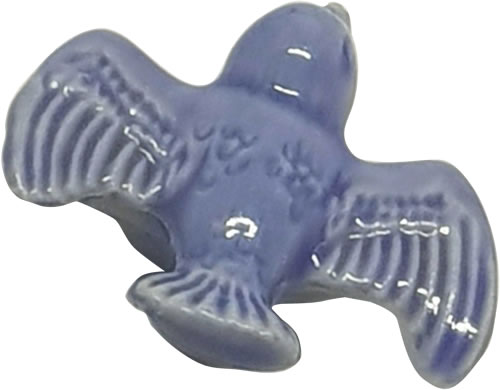 This is one of the Red Rose Tea Blue Birds.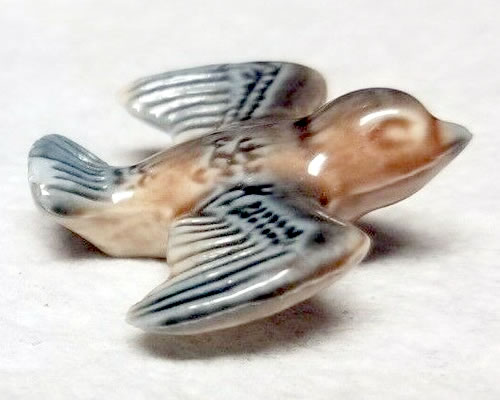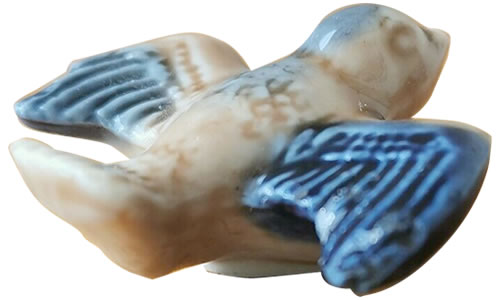 Wade Ceramics
Wade Ceramics was founded in 1867. They began making the small Whimsies in 1954. In 1967 they started packing them in Red Rose Tea. They were made in the Portadown Irish Wade pottery and in Staffordshire in the West Midlands of England near Derbyshire, Leicestershire, Warwickshire and Shropshire.