Blue Willow Single Use Paper Placemats
Thick paper single use placemats are a great choice for a party. They are sold in pads with up to 100 placemats.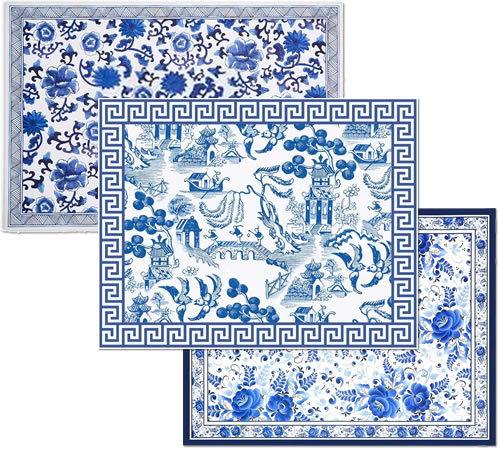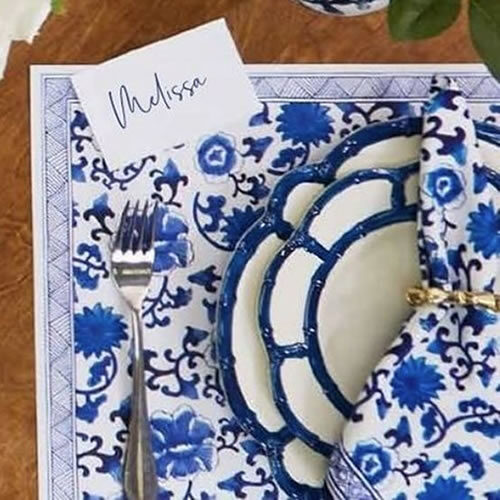 The Two's Company paper placemats come in a pad of 40. There are 10 placemats each in 4 different blue and white chinoiserie designs. They all have the same border.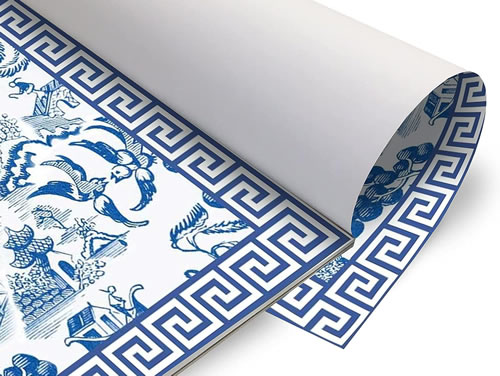 This pad of 24 placemats are a faithful version of the blue willow pattern. Just tear them off to use them, then clean up easily.
The design has all of the traditional Blue Willow motifs.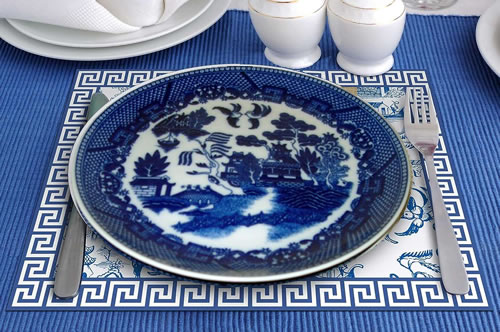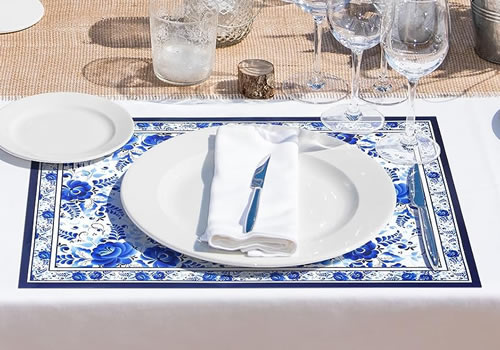 Roshtia Blue White Chinoiserie Paper Placemats come in pads of  50 or 100.