Laura Ashley Bamboo Picture Frames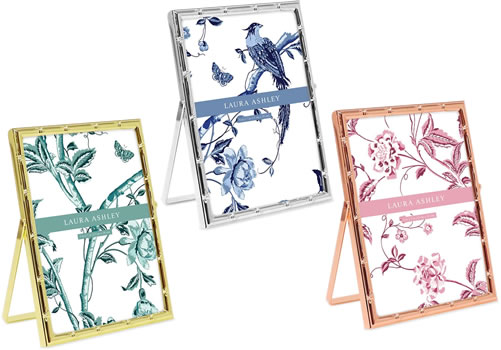 Laura Ashley makes these photo frames in three sizes and three colors.
Laura Ashley Bamboo Plated Photo Frames

Traditional style with an oriental twist is effortless with our Bamboo Effect Photo Frame. In shining silver with knots of bamboo as the border, this piece effortlessly enhances any surface and helps to keep photographs safely displayed.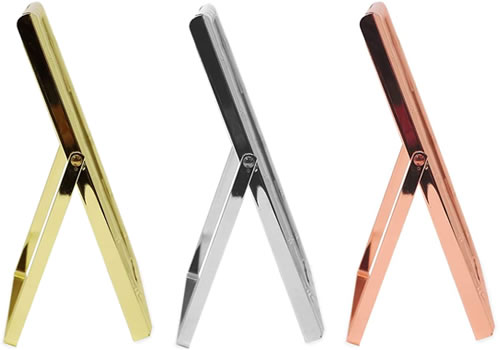 They have a stable swinging easel attached to the frame.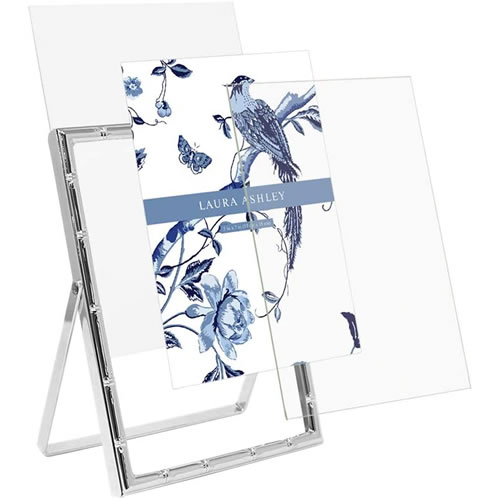 The frames are designed to make it easy to change the photo.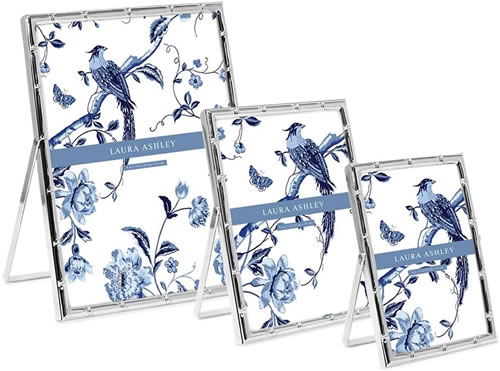 Each finish is available in three different sizes. The smallest is 4.25″ wide x 6.25″ high and holds a 4 x 6 photo.
The middle sized one is designed for a 5″ x 7″ picture. It is 5.25″ wide x 7.25″ high.
The largest size is 8.25″ wide x 10.25″ high for a, 8 x 10 photo.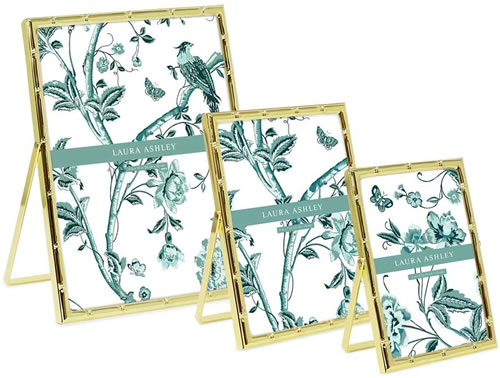 The silver and gold ones are very traditional. But the rose gold one is a beautiful contrast.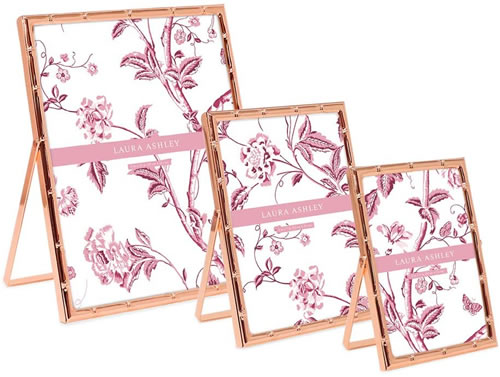 Laura Ashley makes a lot of photo frames in different styles to coordinate with her bedding and other home style items.