Blue and White Pagoda Area Rugs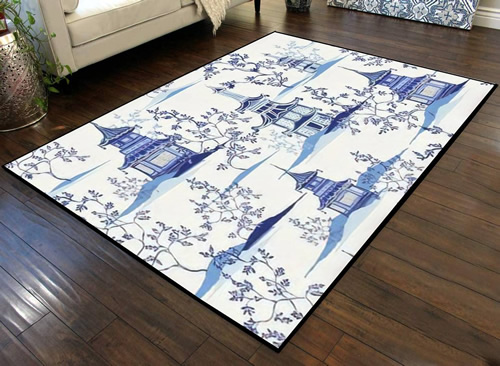 I found Blue Willow Blue and White Pagoda Area Rugs again. They will probably sell out again, like the last ones.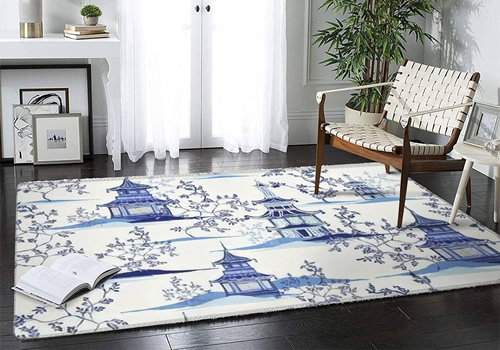 They come in four sizes.
31" x 47"
47" x 63"
63" x 95"
71" x 106"
One of the listings says you can order custom sizes, too.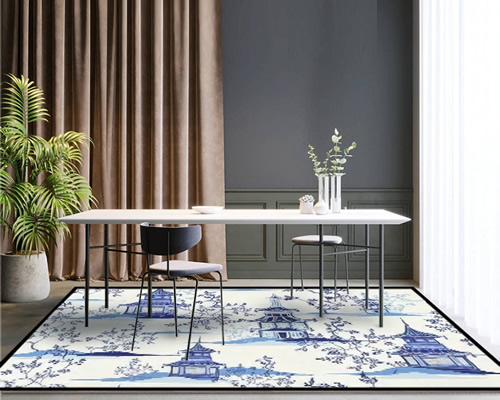 Polyester with non slip backing.
The edges are bound with black.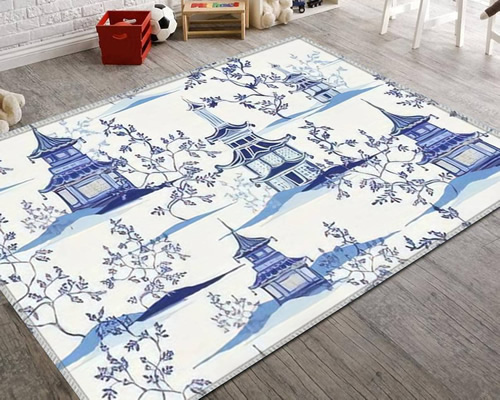 There are a number of companies distributing them, so I will link to all of them.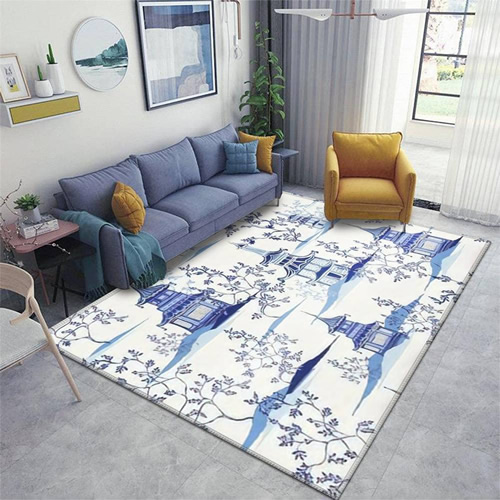 They are described as Vintage Ink Chinese Pagodas Mountains and Trees.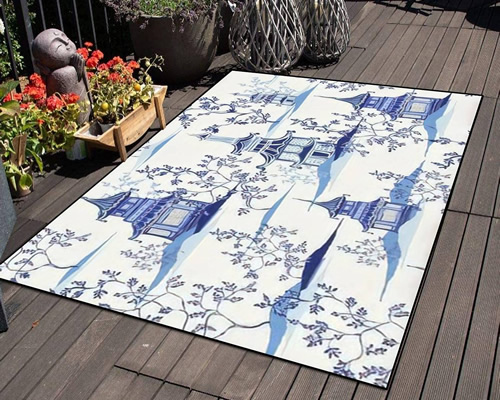 One company says it is an Indoor/Outdoor Rug. I wouldn't count on it.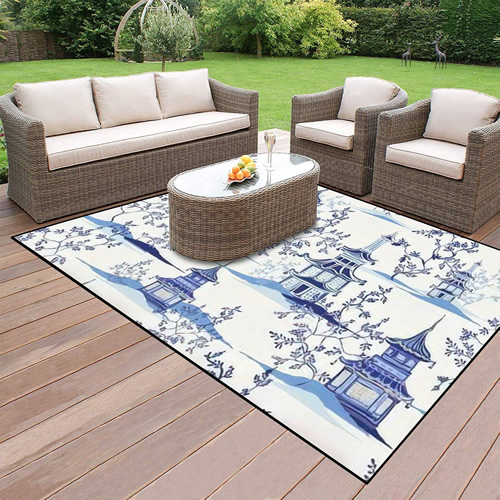 I already bought a different pagoda rug, that isn't available anymore. But these are really pretty, as long as you have a low traffic enough area for the white to not get immediately tracked up.