Blue and White Paper Plates, Cups and Napkins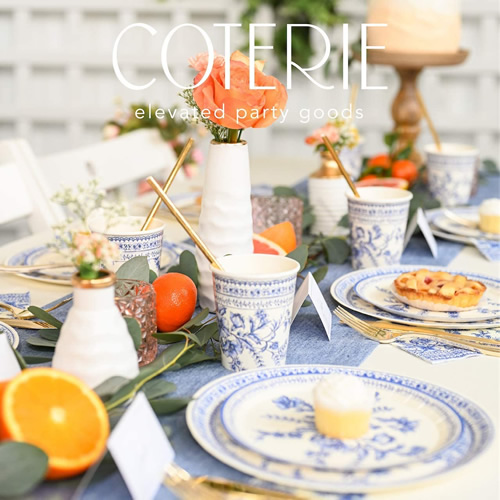 I just love this set of disposable dishes! They come in two sizes and have matching napkins and paper cups.
The description says they are blue and white, although many of the photos look more off-white. I love them either way.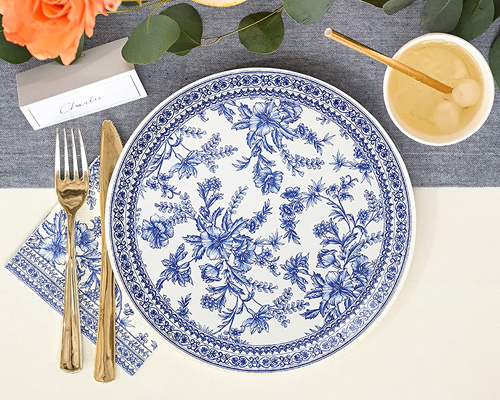 The larger plate is a full 9 1/4" wide. The napkin and the larger plate have the same pattern.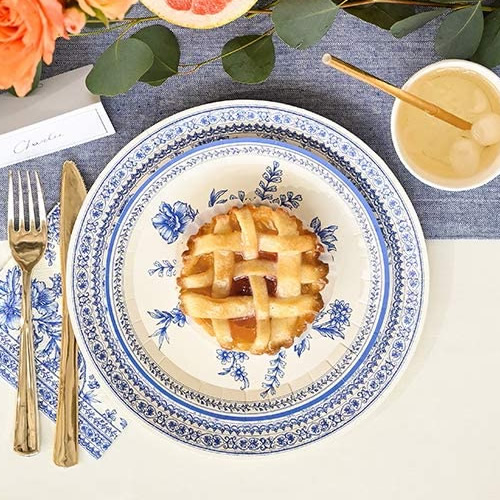 The smaller plate is 7 1/4" wide. It has a larger version of the floral pattern with the white background.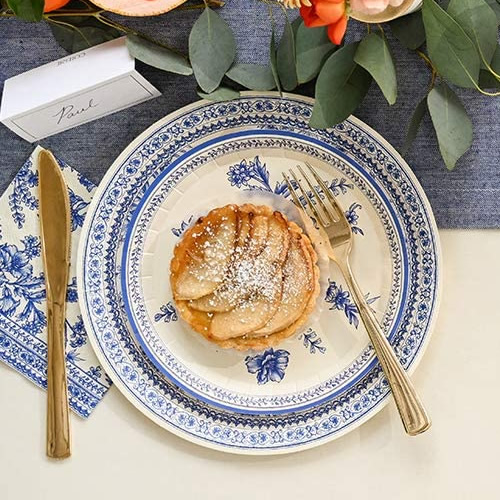 The Gold Plastic Silverware is beautiful and bright. It is made of heavyweight plastic.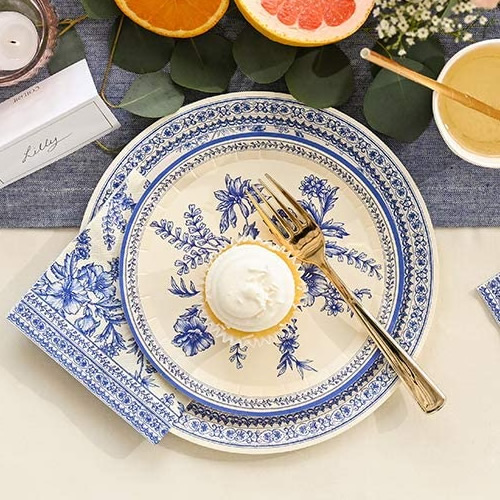 Gold Foil Paper Straws are really pretty and more environmentally kind.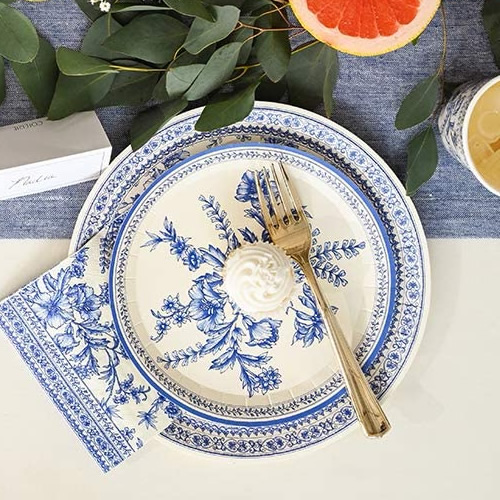 The look is really a step up from the usual paper plates.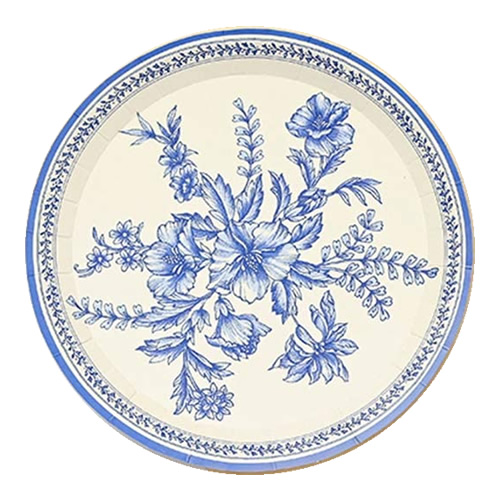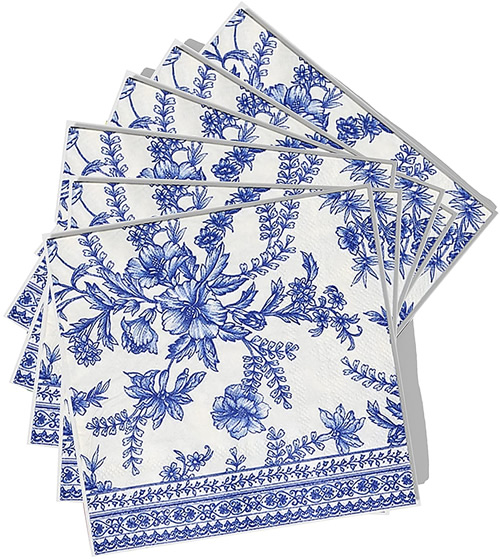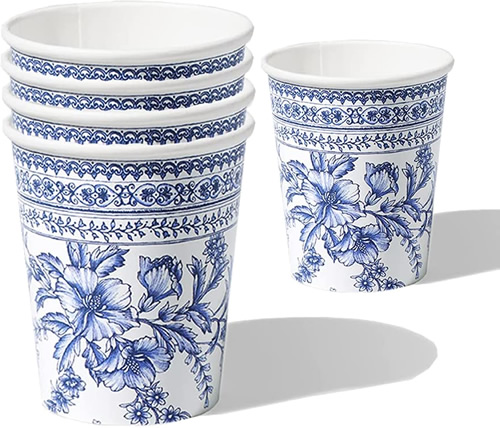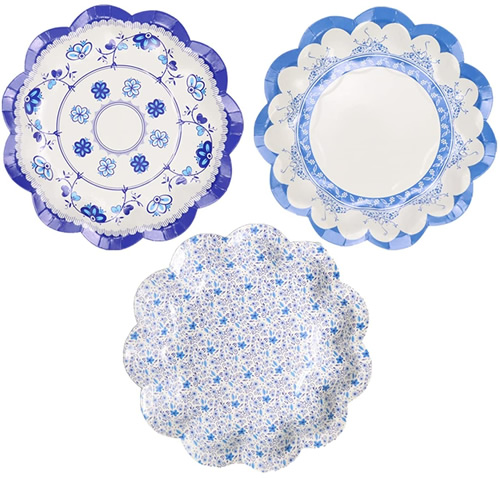 These plates from Cheese and U are a little smaller than the Coterie Blue Small Floral Paper Plates. I love the scalloped edge. These would be ideal for serving cake.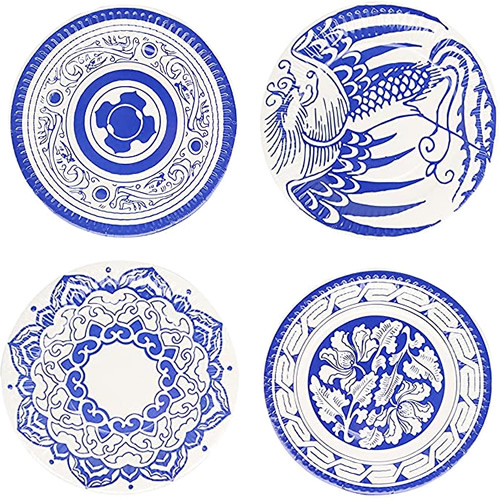 These paper plates are just a little bit bigger than the Coterie Blue Small Floral Paper Plates.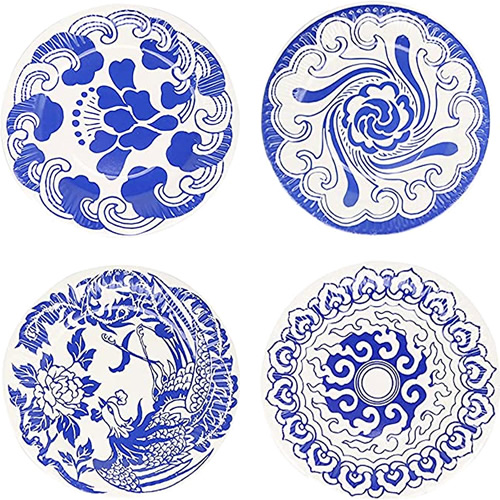 Each pack comes with 10 different patterns.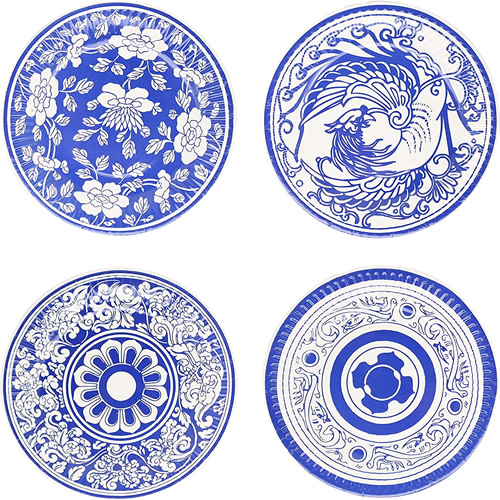 I love the Chinoiserie look of them. They would go beautifully with Blue Willow serving pieces.