Blue Willow Face Masks from Marye-Kelley and Others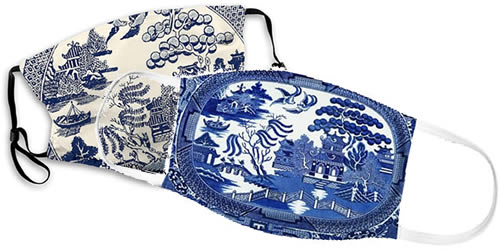 While I was looking at face masks, I found some in a Blue Willow print. Although I hope we won't be needing these long, I suspect we will.
I first found them from Marye-Kelley. Other companies are making them, too.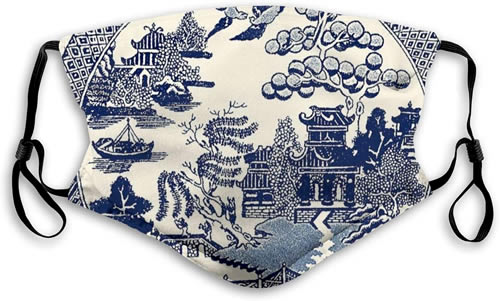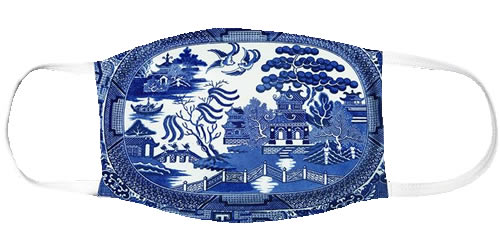 Marye-Kelley  Blue Willow Face Mask
I've written about Blue Willow items from Marye-Kelley before.
Melinda Marye-Kelley started making decoupage glass plates in 1991. Now they make lots of things; paperweights, wine bottle coasters, tissue box covers, wastepaper baskets, letter boxes, clipboards and picture frames. They have many different patterns. I love the toiles, but, of course Blue Willow is my favorite. They are all hand made in Houston, TX.
Marye-Kelley has two different listings for face masks, but they seem to have the same description.
Non-Medical Face Cover
Non Medical Facial Fashion Covers
You can order them with or without a filter. The one with a pocket for the filter ships with two filters.
Adult – Printed Part -7.2″ by 4.75
Child – Printed Part – 6.3″ by 4.3
Adult- With Pocket for Filter and Two Filters
Solar Fabric Gaiter
Wrap Style Face Masks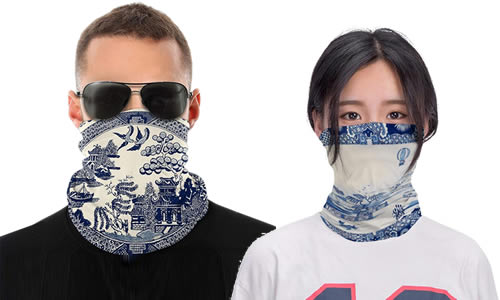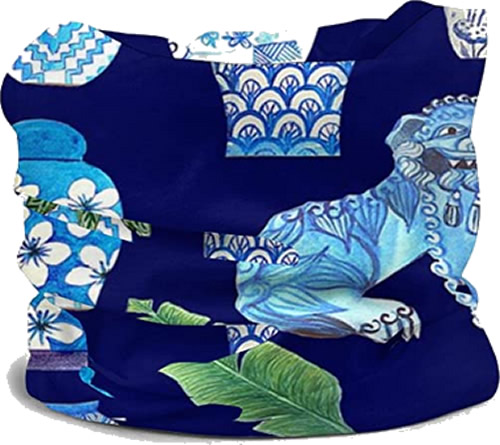 Gaiter Masks
What is a gaiter? I had only heard of them as the thing that turns shoes into boots like Scrooge McDuck wore. The photos above are from other companies versions of gaiter face masks.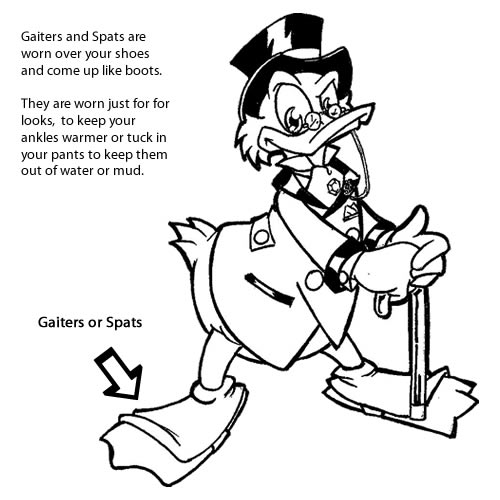 Gaiter face masks are kinda the same, but for you neck and face, not your ankles.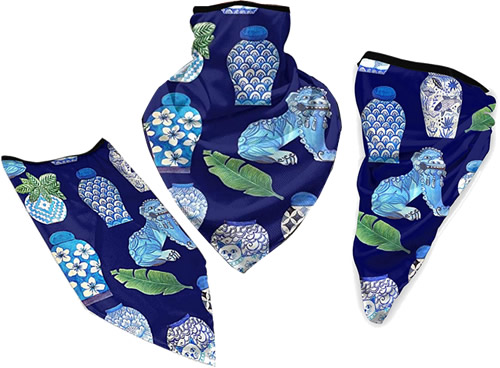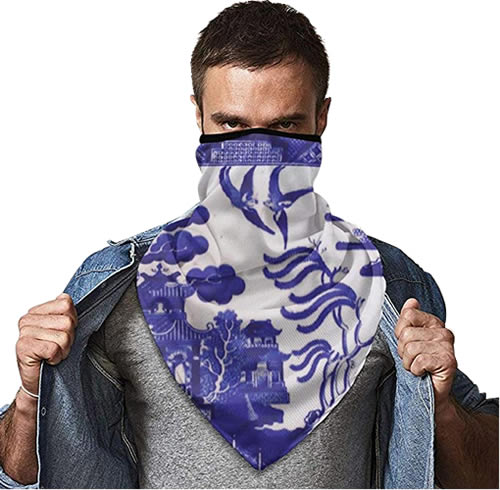 But the gaiters they are talking about to use as a mask is kinda like a loose turtleneck that you can pull up to cover your nose and mouth. They come in all different sizes and styles.
And they could double as a neck warmer, if we ever get to stop wearing masks.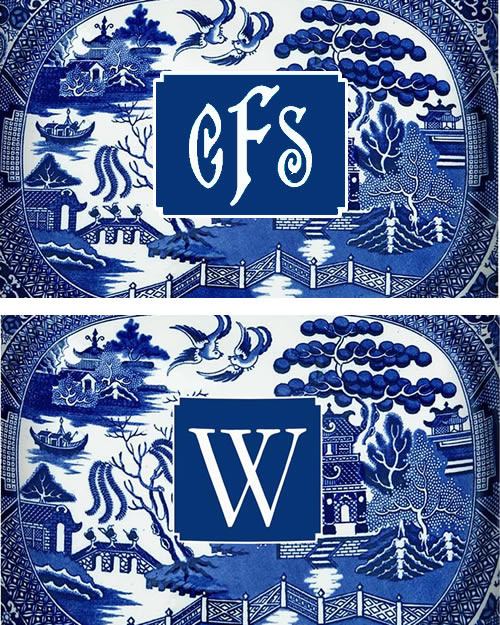 Marye-Kelley Monogramming
Marye-Kelley offers Monogramming on all their masks, most of their things really. On the masks you get three initials and you can choose style and font.
Monogram Styles
Vine Script Female: Last name initial centered and larger
French Script Female: Last name initial centered and larger
Garamond Block Female: Last name initial centered and larger
Roman Block Female: Last name initial centered and larger
Carson Female: Last name centered and larger
Tagalito Female: Last name centered and larger
Ruse Female: Last name centered and larger
Garamond Block Male: Last name initial last and same
Roman Block Male: Last name initial last and same
Two Letter Interlocking Monogram
Circle Monogram
Font Selections
French Script
Edwardian Script
Garamond Block
Trajan Pro Block
Collegiate Block
Carolyna Script
Chevalier Block
Stuyvesant
More Blue Willow Facemasks >
Masks and More with Foo Dogs and Blue and White Ginger Jars >