More Blue Willow Facemasks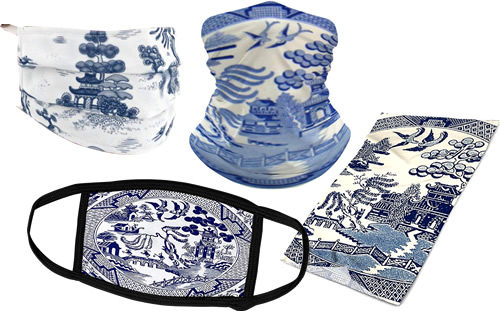 When I posted about Facemasks back in March, I was hoping we wouldn't need them long. But it is August now. The masks I love from Marye-Kelley are on back order, but everyone else is making them now.
Blue Willow Face Masks from Marye-Kelley and Others >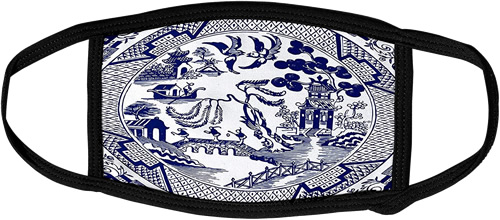 3d Rose makes a lot of things in Blue Willow. They are now making some of the Blue Willow fabric into durable face masks. These all come in Small, Medium and Large.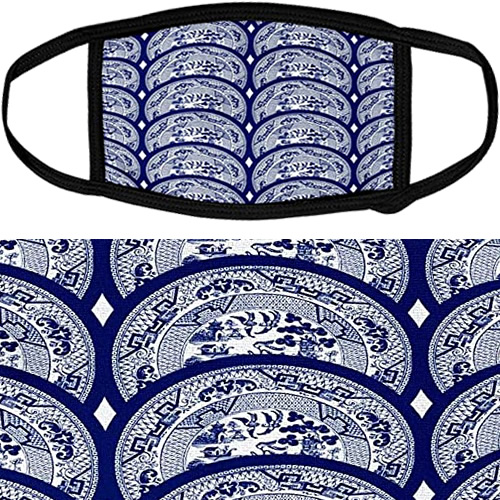 This one has overlapping Blue Willow plates.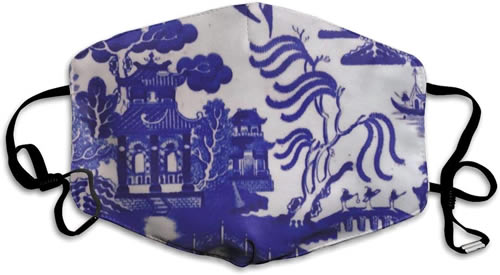 This one has the traditional willow tree, bridge, boat and islands. But for some reason the pagoda is on the other side… The ear straps are adjustable.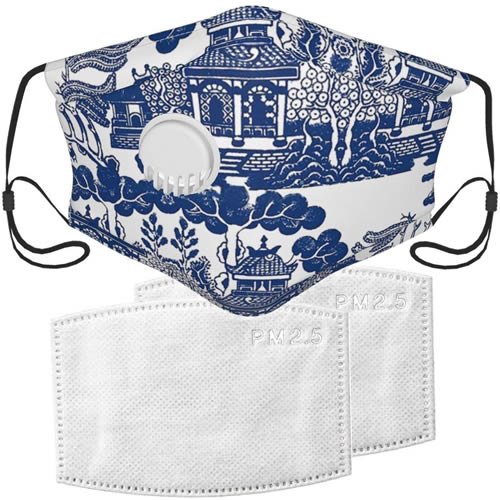 This one has also has adjustable ear straps. It is the kind that has replaceable filters.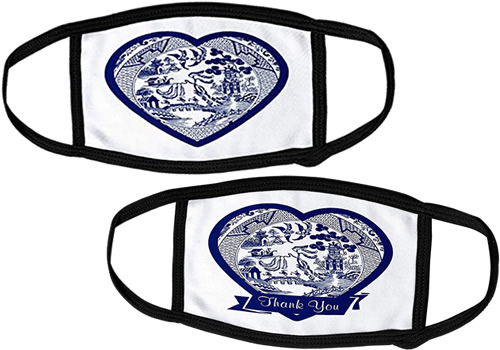 These have the Blue Willow pattern in a heart. One version has a ribbon that says Thank You. They would make great gifts!
3d Rose Blue Willow Pot Holders and Aprons >
3d Rose Blue Willow Hand Towels >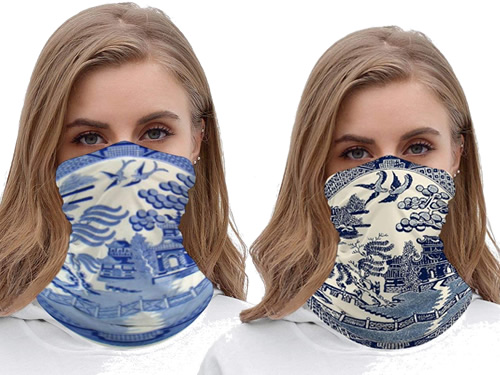 There are a few Chinese companies making similar traditional Blue Willow facemasks. They come in a lot of variations.
This one optimistically shows how, if you are not completely sick of your mask, it can be used as a hair scarf.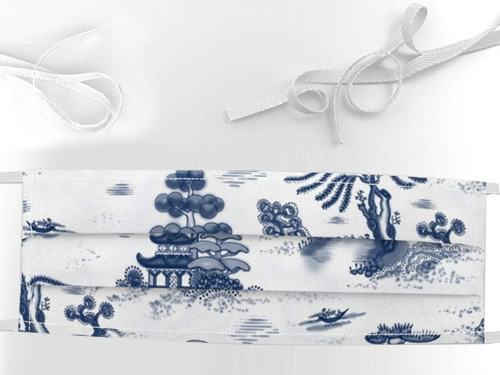 DIY Blue Willow Toile Face Mask Kit
This Cut & Sew kit from Spoonflower has enough fabric and other materials to make two lined facemasks. The pattern and instructions are printed on the fabric.
The kit includes:
Enough Perennial Sateen Grand fabric for two masks
300 thread count 100% natural cotton fabric
Template
Printed Fabric for the outside
Solid Fabric for the inside
Twill tape
The finished masks are 9″ x 3″, which should fit most adults.The kit also includes instructions on how to make the masks smaller for children.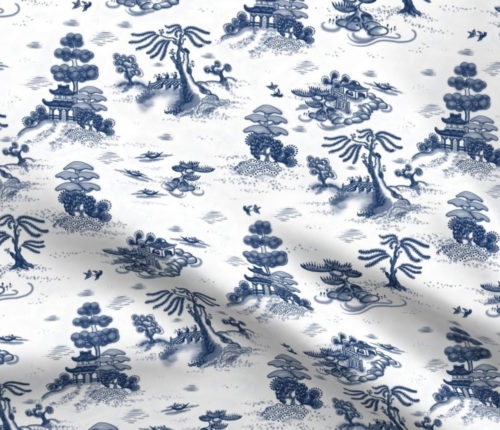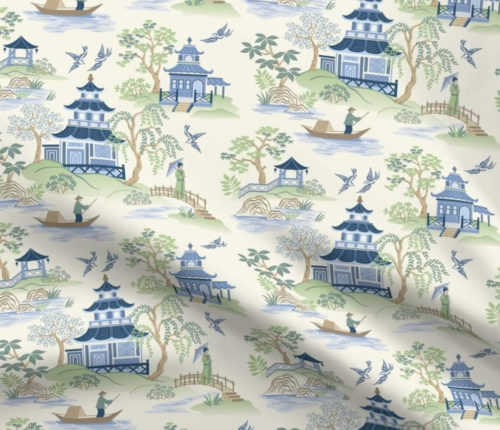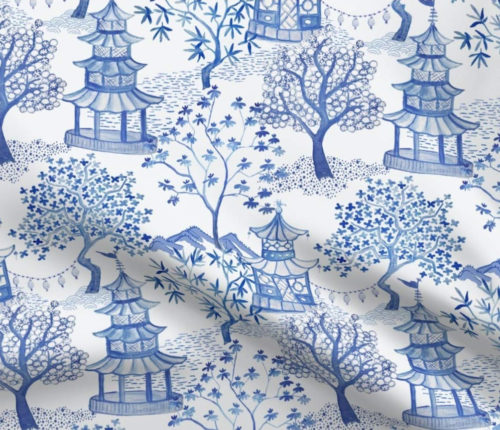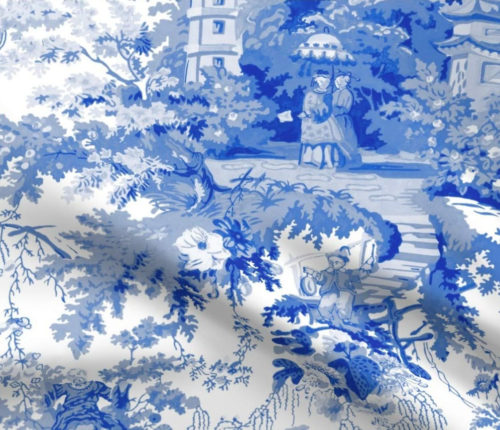 Spoonflower fabric is really good quality, made in Durham, North Carolina. The masks will be washable and reusable.
About Blue Willow Fabric from Spoonflower >
There are a lot of inexpensive face masks on Amazon in variations of Blue Willow patterns.
Blue Willow Face Masks from Marye-Kelley and Others >
Masks and More with Foo Dogs and Blue and White Ginger Jars >