Rose Gold for Any Room and Any Style
Rose gold finish is used on furniture and lighting. Softer than copper, with a warm pinkish cast, rose gold coordinates beautifully with any style from Hollywood Regency to Farmhouse, from Mid Century Modern to Industrial.
Modern and Mid Century Modern Rose Gold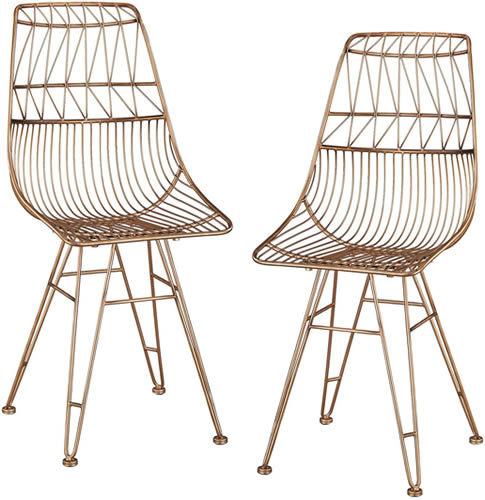 ELK Group International 3138-266 Jette Chair

17" wide x 19" front to back, 38" high back

Finish: Rose Gold

The energetic, upward-directed vectors of our retro-futurist Jette collection Chair relaunch the nuclear and celestial-inspired "Googie" aesthetic made popular by Mid Century Space Age design stories. Beautiful, on-trend Rose Gold-finished metal openwork. Perfect for that hip urban address.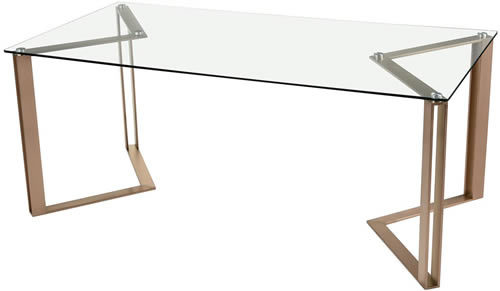 ELK Group International 1203-016 Acuity Dining Table

36" wide x 71" long x 29" high

Finish: Rose Gold
Glass: Clear

Thanks to this gorgeous Acuity Dining Table that has been produced using a combo of quality glass and metal, dining can now be exciting. Offering an attractive rose gold finish, this table is a perfect complement to a contemporary styled kitchen or dining room.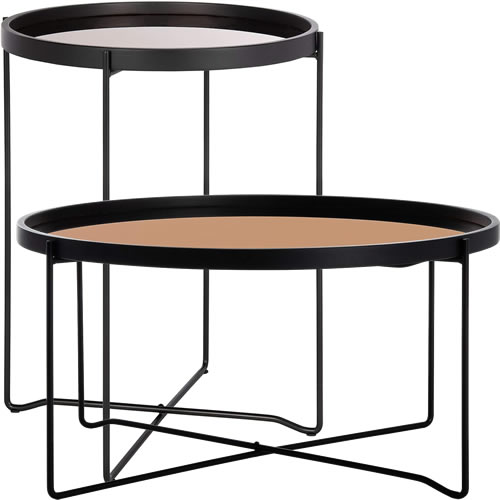 These tables have black legs with a rose gold and black tray top.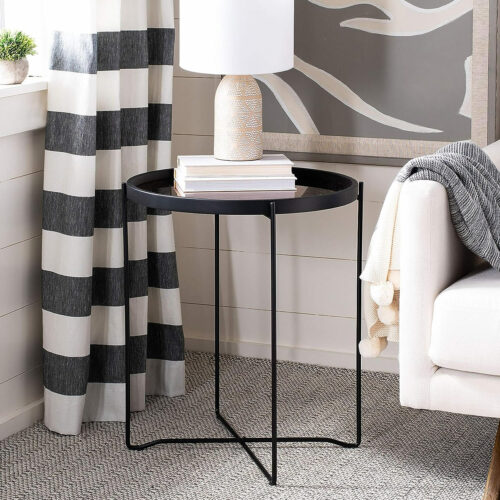 The side table is 19.7″D x 19.7″ wide and 23.6″ high.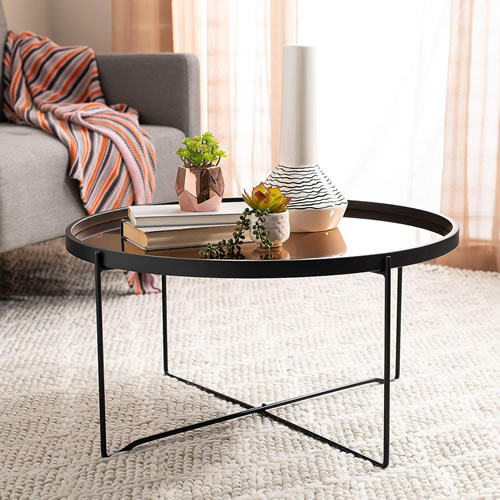 The coffee table is 29″ wide and 15″ high.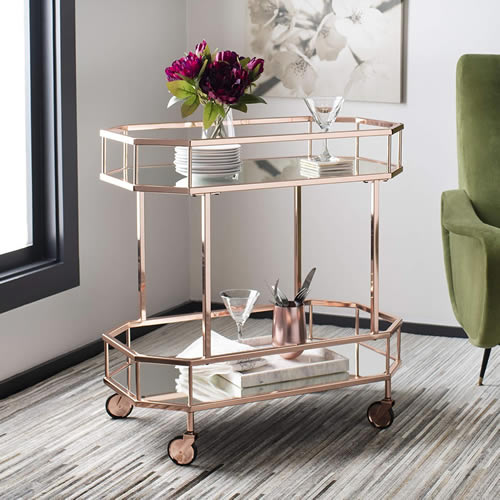 Safavieh Rose Gold and Mirror Rolling Bar Cart
Bar carts are practical and useful with no compromise on style.
A must-have for entertaining, this contemporary 2-tier octagon bar cart makes it easy to serve guests in grand style. Its sleek angles highlight its clean lines while luxurious mirrored layers add glamour and drama as they reflect its rose gold finish.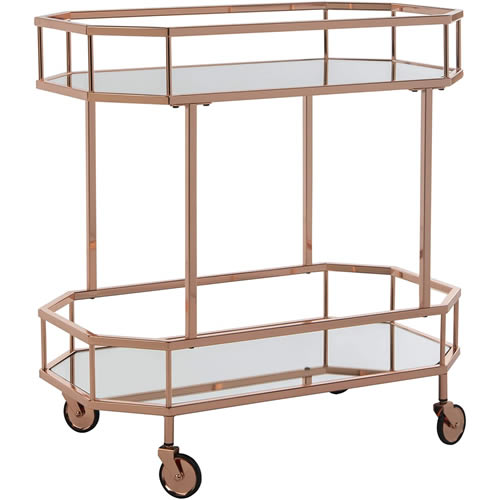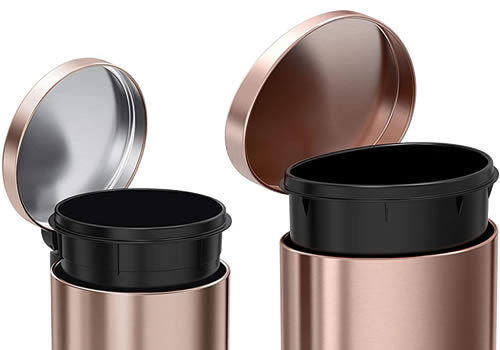 Rose Gold Step Trash Cans
These practical trash cans from SimpleHuman come in two sizes. They are both small, the ideal size for a bathroom. Or a kitchen if you don't make much waste. Whether you want to coordinate with other rose gold finishes or just add a pop of color, these priced-right trash cans are as practical as they are attractive.