Rose Gold Lighting for Every Style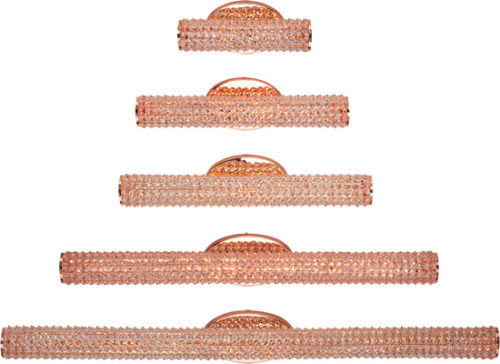 Rose Gold has warm cast that is flattering. It feels new and fresh, but it is actually a classic.
Even pure gold is slightly reddish yellow in color. Anything other than 24 karate gold is mixed with something. Rose gold is gold mixed with copper. The more copper, the darker the red color of the gold. Red gold jewelry is up to 50% copper, 50% gold. Rose gold is 75% pure gold mixed with copper and silver.
Pink gold is 75% pure gold mixed with 20% copper and 5% silver. Le Vian developed Strawberry Gold®, a proprietary soft tone pink gold to complement their Chocolate Diamonds®.
Rose gold finish is used on furniture and lighting. It has the same warm pinkish cast and coordinates beautifully with any style from Hollywood Regency to Farmhouse, from Mid Century Modern to Industrial.
Rose Gold and Crystal for a Glamorous Bath
Maxim vanity lighting is Oh So Glamorous with brilliant crystal held in rose gold settings. They are available in any size and can be used up and down or horizontal. They use LED bulbs for a really bright sparkle.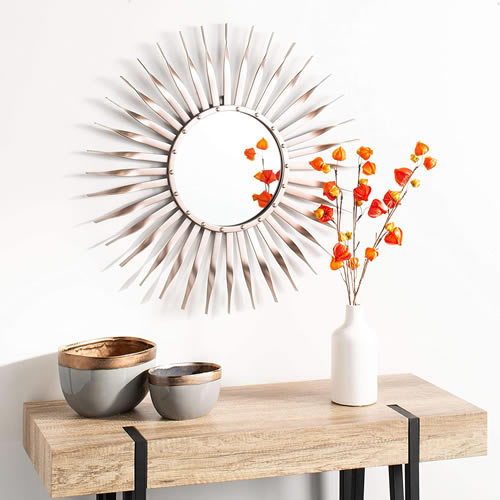 Rose Gold Wall Mirror
This rose gold finished wall mirror brings Mid-Century Glamour to a practical mirror. Use it as a fun and functional mirror or as wall art.
Safavieh Home MRR1001A Marlene Rose Gold Sunburst 28-inch Decorative Accent Mirror

Bring a burst of radiance into any living room or hall with this beautiful contemporary sunburst mirror. Its lovely Rose Gold finish blends beautifully with any décor style and color scheme. Crafted with iron, this new classic will stand the test of time.
Rose Gold Standing Mirror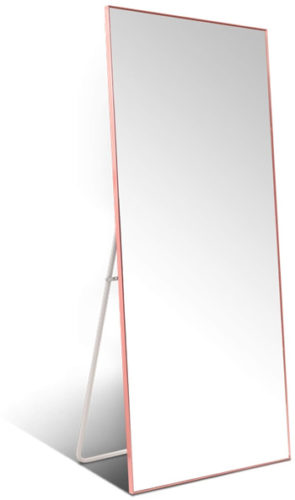 Adding a mirror with a rose gold finished frame brings instant drama to a dressing area.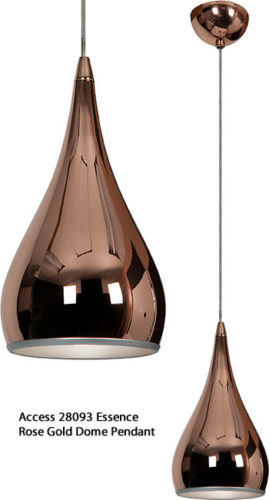 Access Lighting has a number of rose gold finished pendants at a really reasonable cost.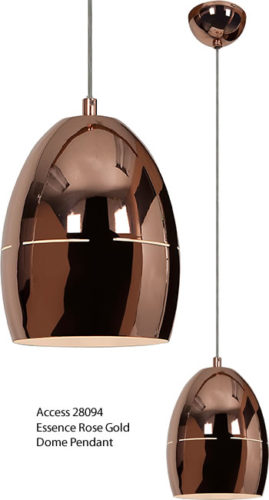 Rose Gold Farmhouse Style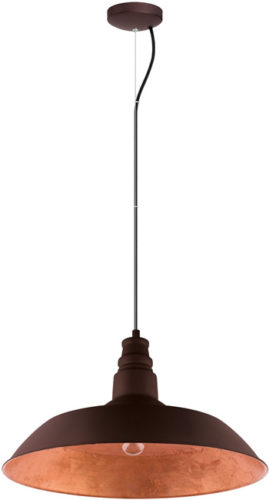 Softer than copper, rose gold coordinates beautifully with farmhouse style. The 22″ wide Somerton pendant from Eglo is distressed chocolate brown. The interior is finished in rose gold to give a warm flattering cast to the light.
Rose Gold for Modern Industrial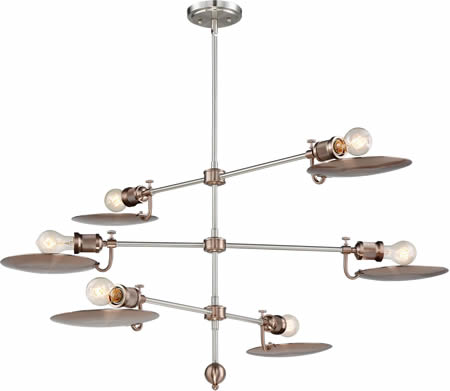 The Eclipse Industrial Age Chandelier combines bright polished nickel finish with satin rose gold accents for a unique modern look. The chandelier is supposed to remind you of scientific discoveries of the industrial age.