Red London Phone Booth Pet Bed for Cats or Small Dogs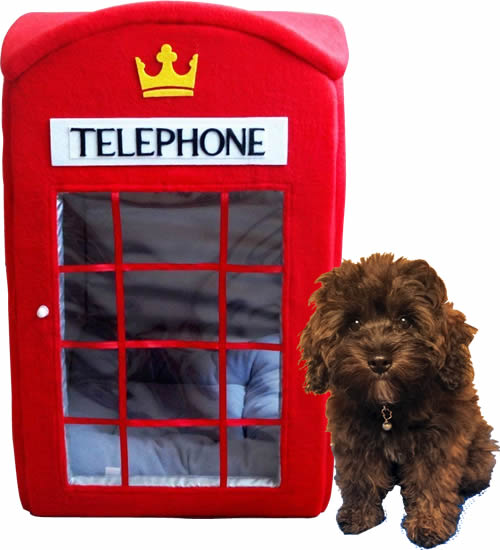 Made for Pets London makes this adorable telephone booth cat or dog bed.
They call it a dog house, but it is not for outside.  It is made of made of fleece fabric, 50% polyester, 50% viscose with silver raincoat fabric on the inside.
It has a removable pillow inside.
They say it is big enough for three cats or two small dogs.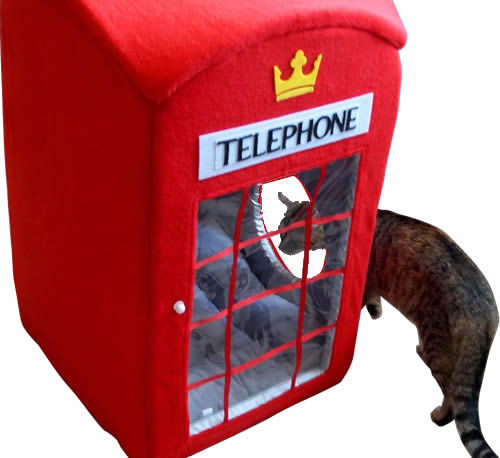 The front door doesn't open, there is a hole in the side for the pet to go in and out.