British Phone Booth End Table and Display Cabinets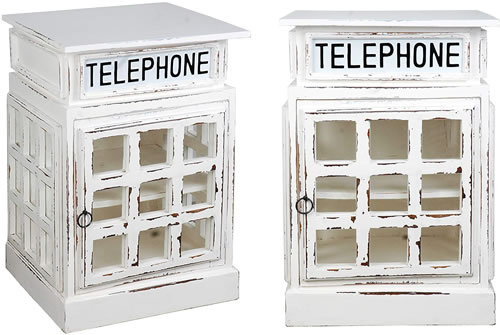 I wrote about British Phone Booth Display Cabinets a while ago. I just found this cute little end table that is tall enough to be a bedside table.
This shabby chic finished end table is made to look like an old British phone booth, but is finished in white instead of red.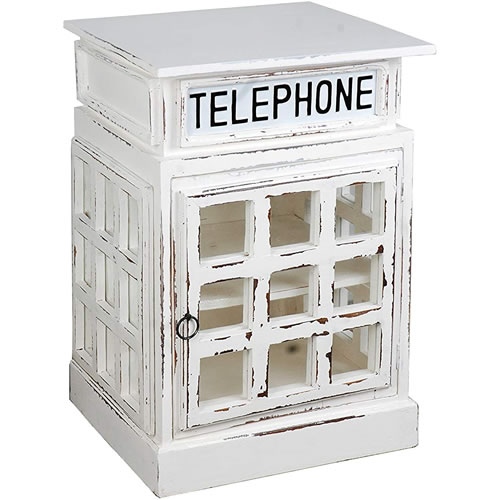 It is made of mahogany wood. It has a glass door and a shelf. The windows in the sides are glass, too.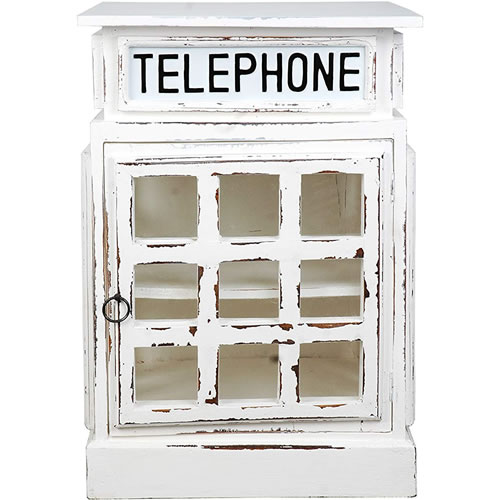 It has a distressed whitewashed finish, which would coordinate with anything.  They put a clear protective coating over the white wash. The handle is metallic antique iron with brass rub.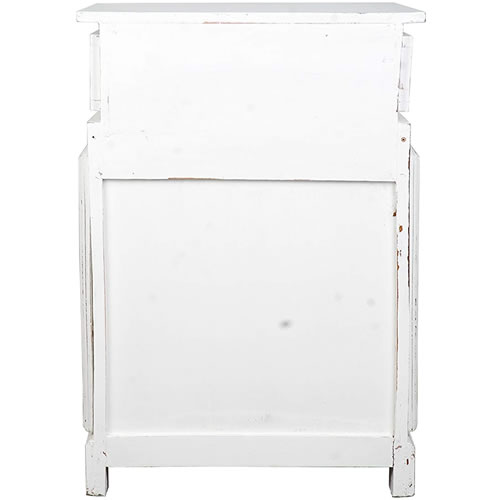 The back is painted, but does not have the glass.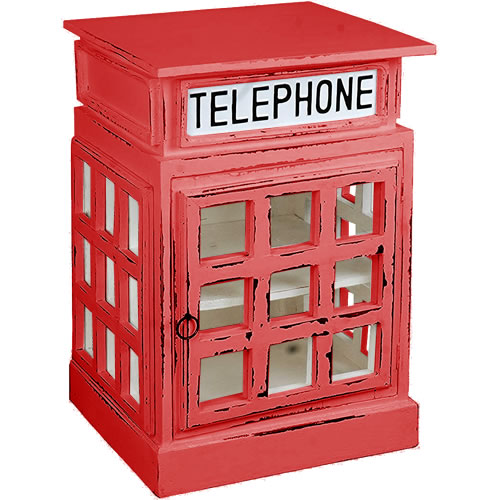 You could paint it red.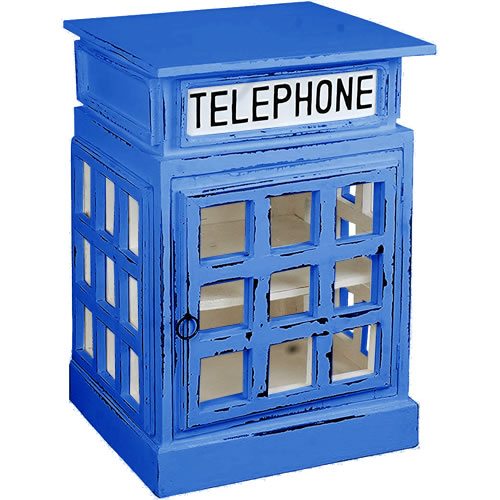 Or blue.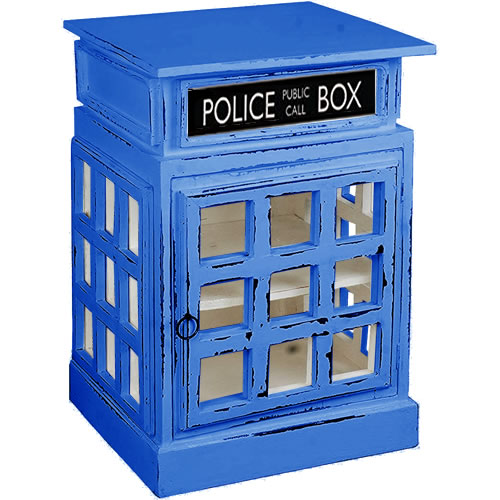 Or Tardis Blue. They sell the Police Box signs on Amazon.
The little phone booth storage table 19.75" wide x 18.25" deep and 29" high, perfect to set drinks on next to a chair. It would make a fine bedside table. Mine is 26" tall, and could be a few inches higher.
It comes completely assembled. You don't have to IKEA it.
They also make a British Phone Booth display cabinet. It comes in red or white.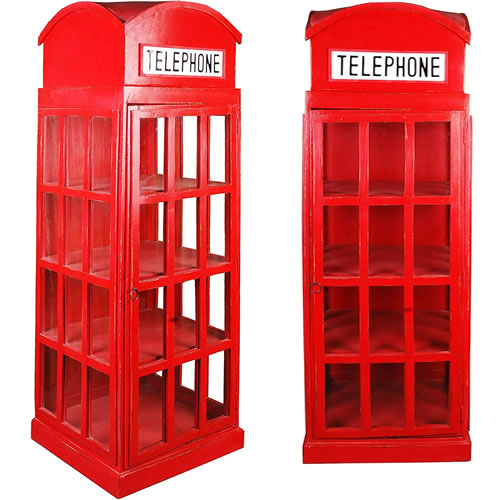 CC-CAB064LD-RD | Cottage English Phone Booth Cabinet | Distressed | Red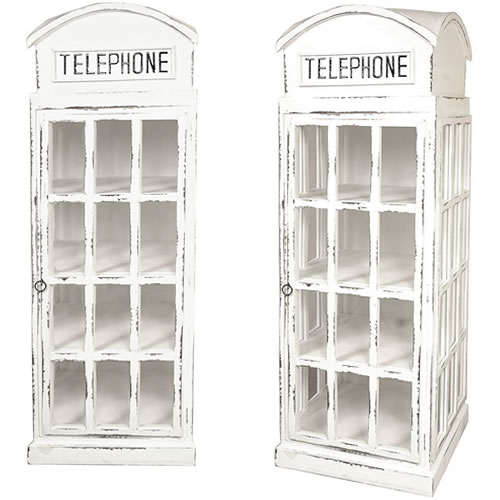 CC-CAB064LD-WW | Cottage English Phone Booth Cabinet | Distressed | White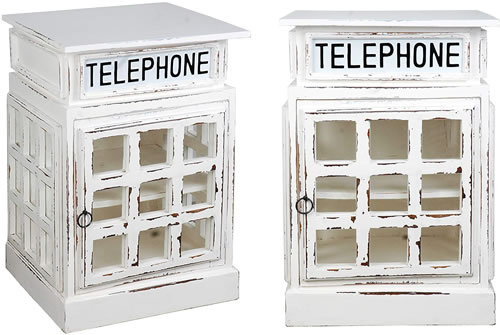 CC-CAB064SOLD-WW | Cottage English Phone Booth End Table | Distressed | White
More British Phone Booth Display Cabinets >