Esschert Design Portuguese Style Blue & White Metal Planters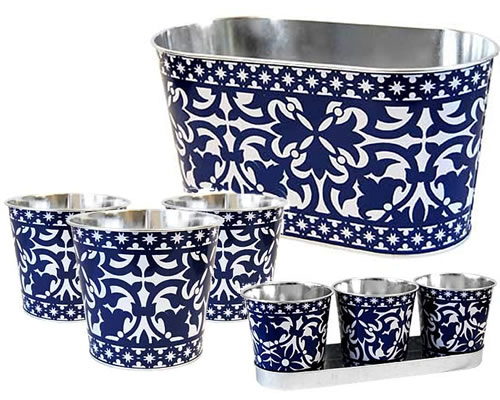 Looking for an oval blue willow flower bowl, I found these from Esschert Design. They are in no way Blue Willow, but the pattern is bold and would look great on the porch. They are made of metal.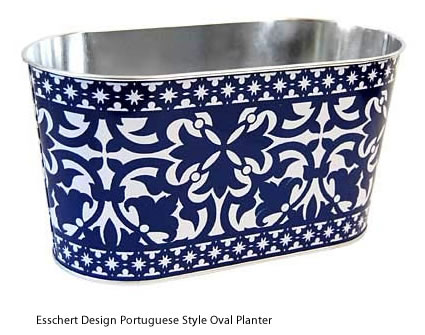 The Oval Planter is 9" long x 4.5" wide x 4.75" tall. It is available as a set of two.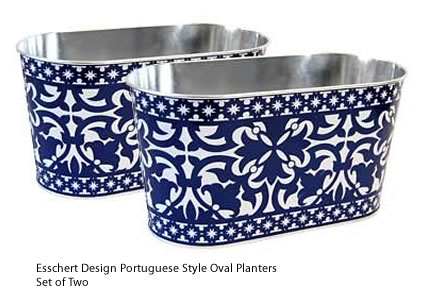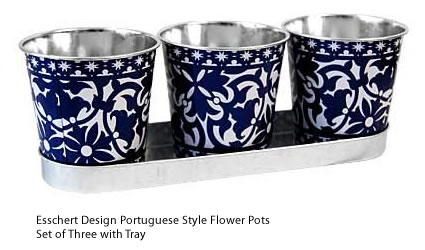 The three flower pots on a tray are each 4" wide x 4" tall. The tray is 11.25" long x 3.5" wide and .75" high.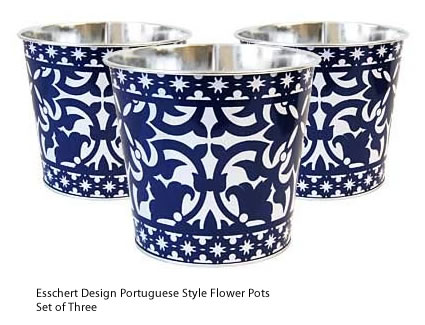 The larger flower pots are 6.125" wide at the top and 5.5" tall. They are sold in sets of three.