Blue and White Chinoiserie Pumpkins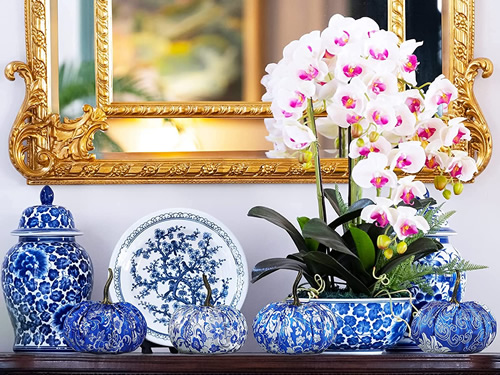 I pin Chinoiserie Pumpkins every time they show up in my Pinterest feed. Some are painted. Others are decoupage. I even saved some Blue Willow paper napkins and bought Mod Podge to make some. Then I saw these.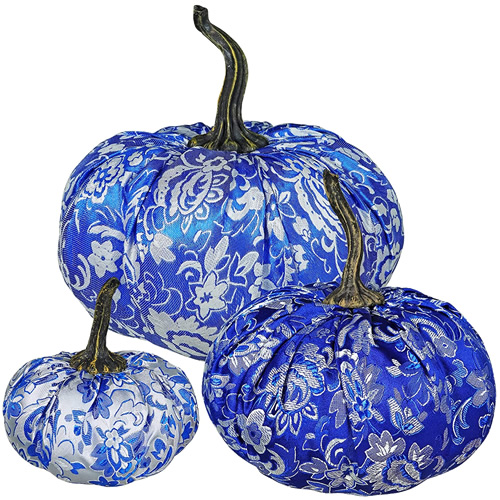 They are available in sets of 3, 4 or 8. They each have an assortment of sizes and blue and white fabric patterns.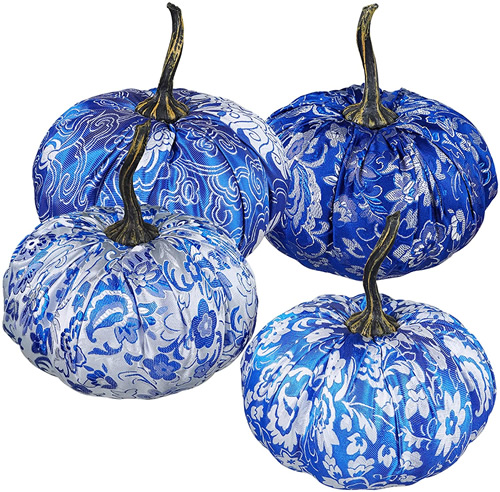 Of course, they are not real pumpkins. Which means they won't rot…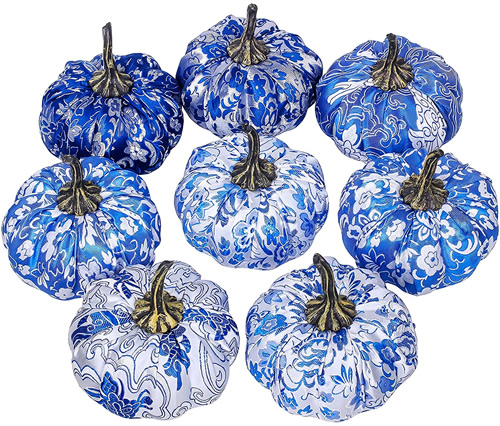 The fabric comes in six different patterns. It is described as Blue and White Chinoiserie Silk.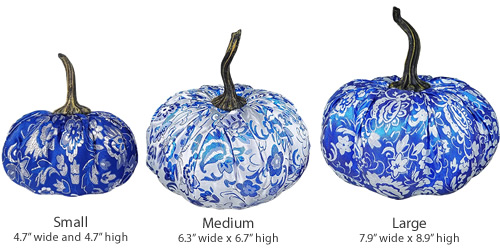 The pumpkins come in small, medium and large. Like real pumpkins, they vary in size.
Small 4.7″ wide and 4.7″ high
Medium 6.3″ wide x 6.7″ high
Large 7.9″ wide x 8.9″ high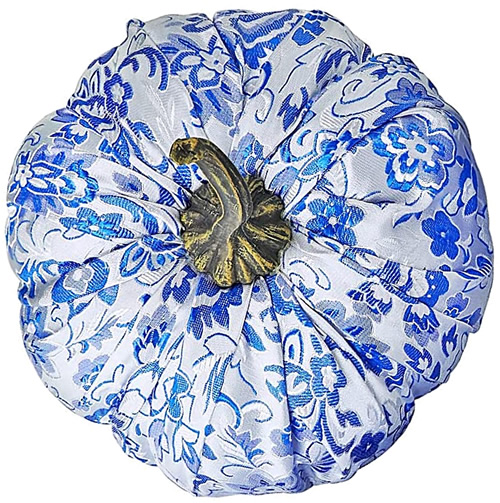 The body is formed from Styrofoam, then covered in china blue and white floral fabric. The stems are brown resin, made to look like real mini-pumpkin stems.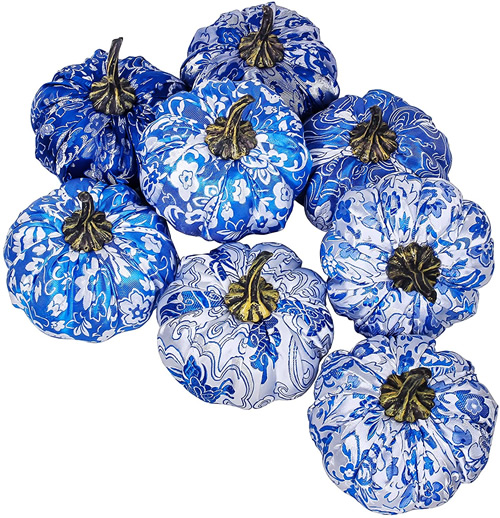 They don't look exactly like the ones I have Pinned, but I really like these, too.