Spode Blue Room Zoological Plates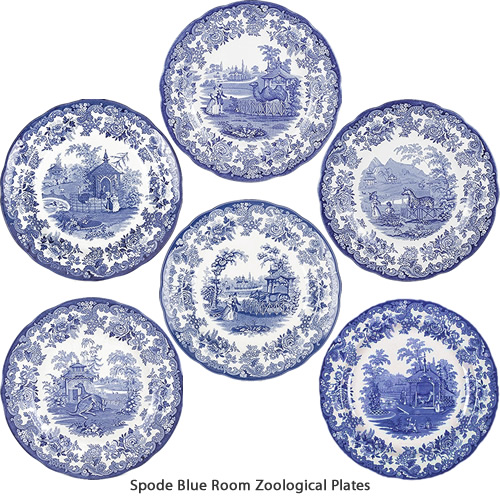 The Zoological Blue Room set of plates includes Rhinoceros, Kangaroo, Camel, Tiger, Zebra and Ostrich. They mix beautifully with other Spode Blue and White transferware. You can display them or use them. Or both. They are dishwasher and microwave safe.
When these patterns were first produced in the 19th Century, exotic animals were curiosities and not well known. These plates feature animals in landscaped gardens being admired by the visiting public.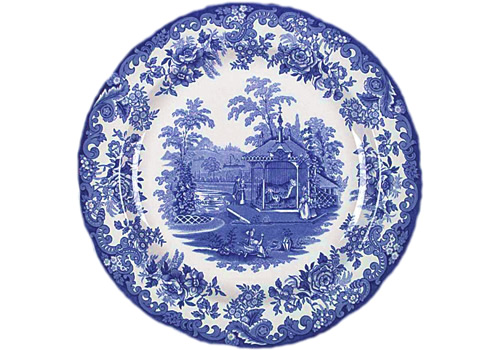 Spode Rhinoceros or Rhino House
Search Spode Rhino on eBay >
Search Spode Rhinoceros on eBay >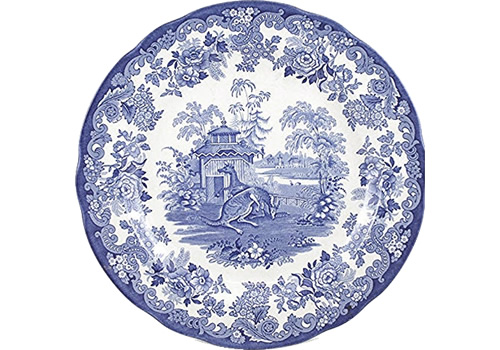 Spode Kangaroo or Kangaroo Enclosure
Search Spode Kangaroo at Well on eBay >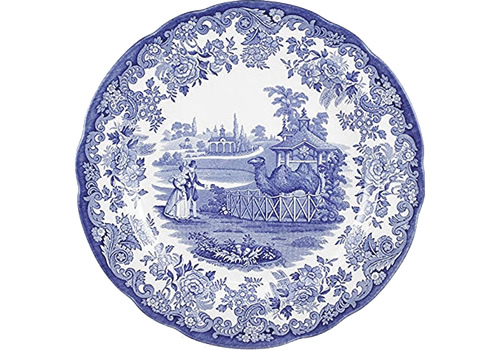 Spode Camel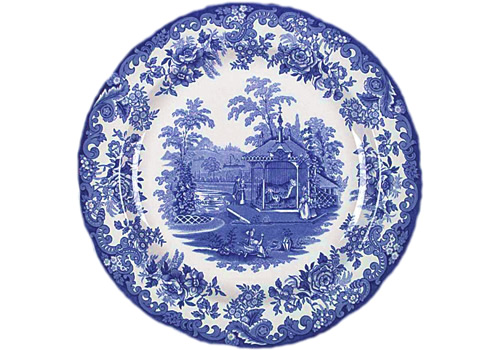 Spode Tiger or The Tiger Cages
Search Spode Tiger at on eBay >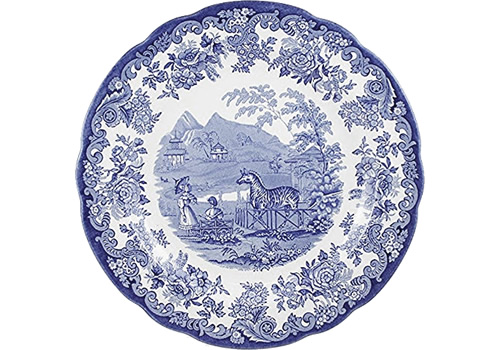 Spode Zebra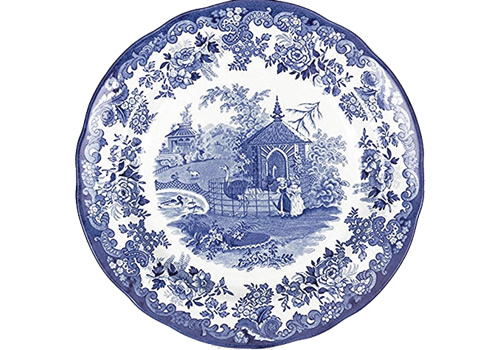 Spode Ostrich or The Ostrich House
Search Spode Ostrich on eBay >
Spode Blue Room
Spode occasionally reissues retired patterns. The Blue Room Collection includes blue and white transferware from Spode's archive. Some patterns are only available in limited pieces. Others patterns have a lot of pieces available. Three sets of collectible plates are available; Spode Blue Room Georgian Plates, Spode Blue Room Zoological Plates and Spode Blue Room Traditions Plates.