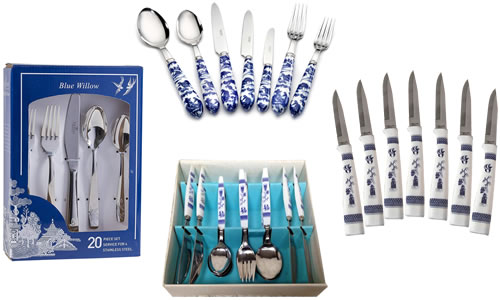 Did you know they make Blue Willow silverware? And Blue Willow steak knife sets.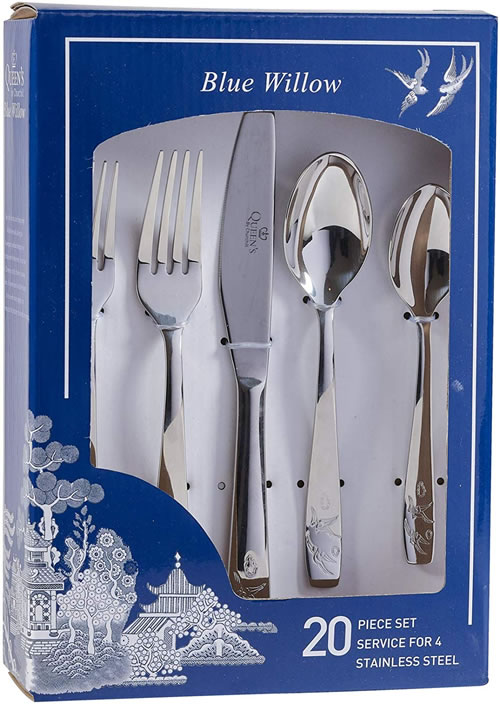 Churchill makes a set. They are all stainless steel.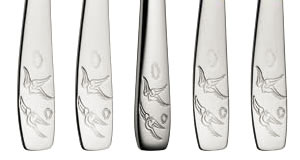 They all have the birds from the Blue Willow pattern on the handle.
You can buy them on Amazon. At least for now.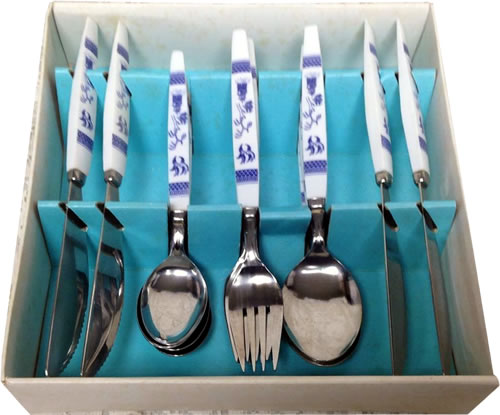 You can find vintage sets on eBay with Melamine Blue Willow handles. People call it all kinds of things, so you have to try a lot of different searches. You get slightly different choices with each search.
Search Blue Willow Silverware on eBay >
Search Blue Willow Flatware on eBay >
Search Blue Willow Cutlery on eBay >
Blue Willow in Flatware, Knives & Cutlery Category >
There have been a lot of different companies that make it, so there are a lot of different versions out there.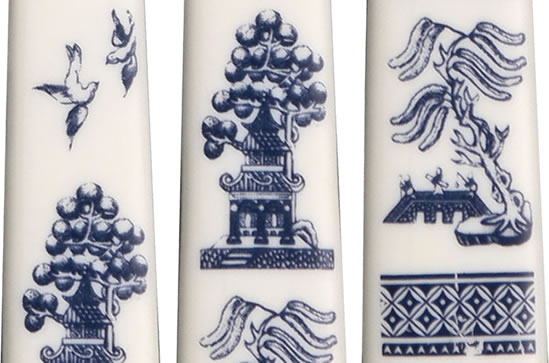 Blue Willow Steak Knives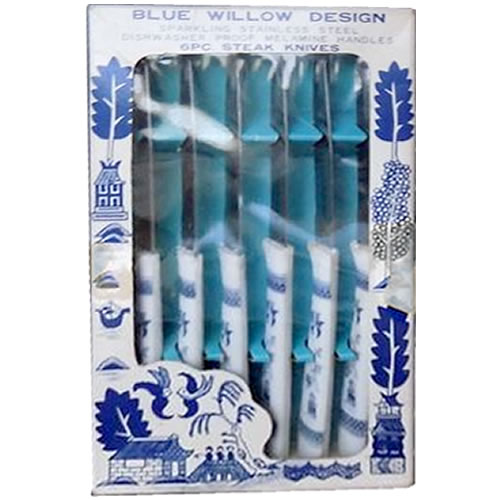 They also made Blue Willow steak knives.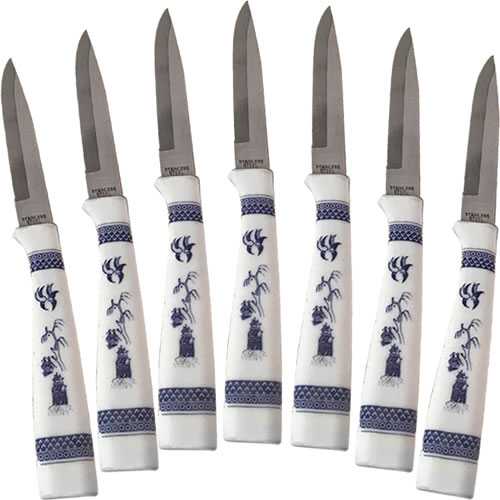 They are "sparkling stainless steel, dishwasher proof with melamine handles."
Search Blue Willow Knife on eBay >
Blue and White Toile Silverware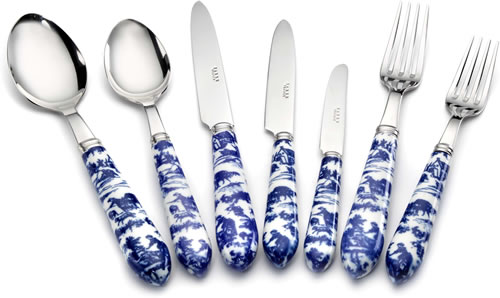 When you search for Blue Willow silverware, often what looks like Blue Willow isn't.
Anyone who collects Blue Willow has probably been given more than their fair share of blue and white toile and other transferware.
This is the Nina Campbell Toile Blue Sabre Cutlery set. I wish it were Blue Willow, but it isn't.