Asian Blue and White Porcelain Fish Mat and Shower Curtain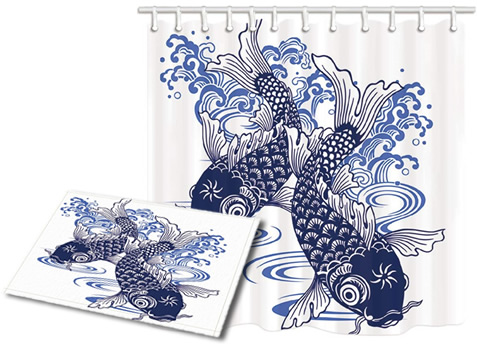 I found these little bath mats that are printed with a koi fish pattern. I have bought three of these memory foam mats now and I have not been disappointed.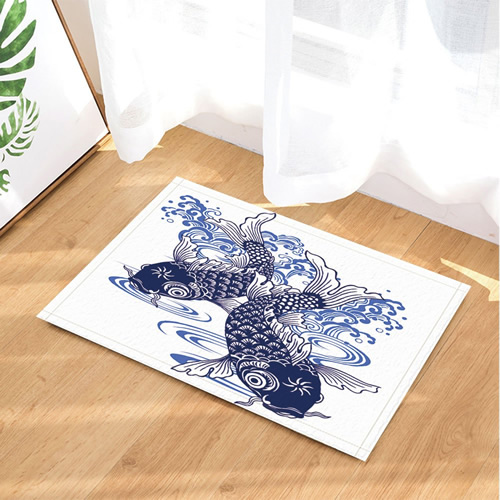 They are very inexpensive. Once they took a few weeks to arrive. The other two times they came sooner than I expected.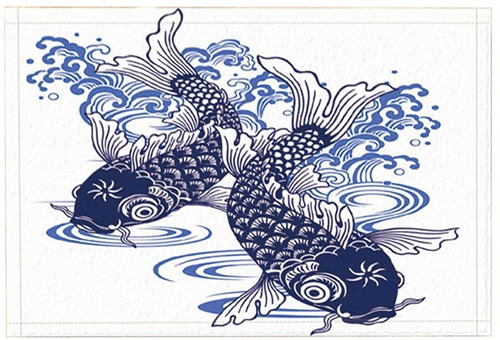 This one is printed in cobalt blue with two koi fish and rippling water.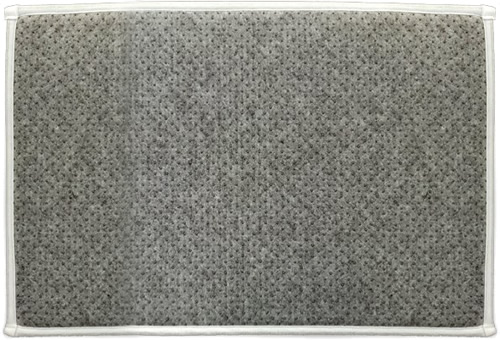 The backing on all of mine is the lighter colored version. It is non-slip when you step on it, but the Roomba shoves them all over the place. The memory foam inside keeps them from bending or wrinkling, so they just scoot. Gives Roomba a chance to sweep under them.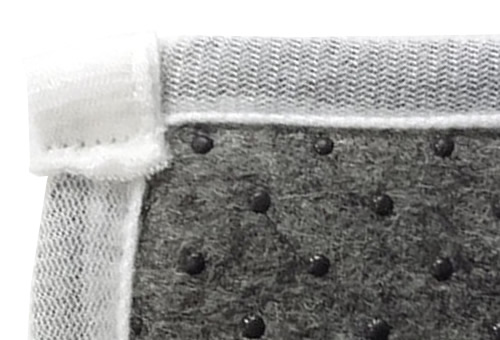 All of the layers of the mats are sewn together with some kinda synthetic binding.
The surface on two of the little rugs is sorta like the velvet on stuffed toys, longer fibers than normal fabric velvet. The other one is more like a thick brushed flannel.  They are all very soft under your feet.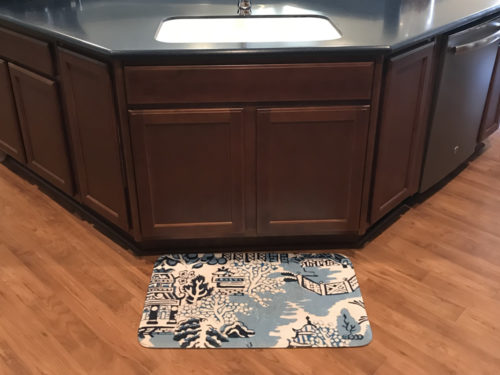 I've had the first one since January. It has a lot of white in it and it is in the kitchen. I wash it all the time, probably a couple of times a week, and it still looks new.  I used a little Spray-n-Wash on spaghetti sauce once, but other than that, I just throw it in the washer. It comes out just fine and dries fast.
I am using the other two in the bathroom. They are really soft to step out of the tub onto, they absorb water, but don't feel soggy. And they seem to dry really fast.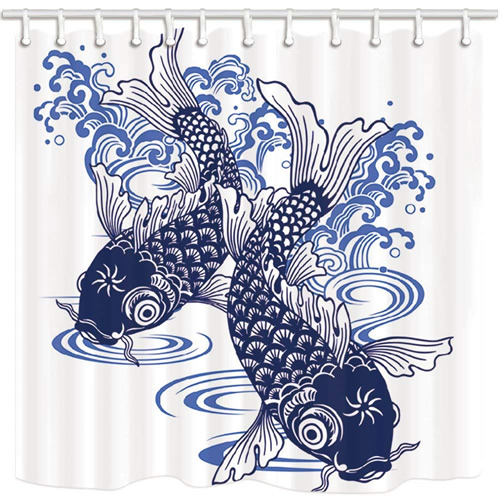 They make a shower curtain to match. I have not ordered a shower curtain, so I don't know anything about it.