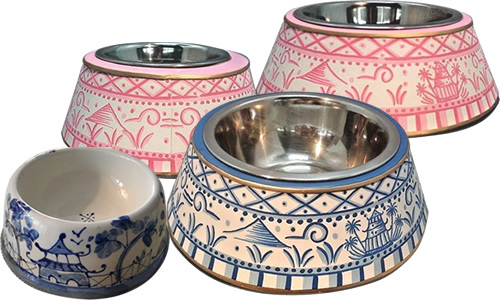 I love Blue Willow, so I was happy to find pet bowls with Blue Willow motifs.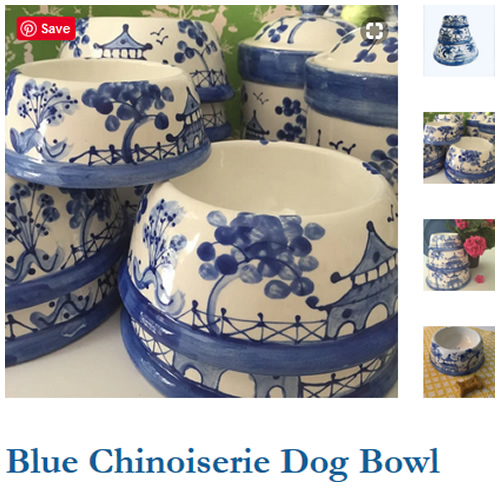 I am in love with the Blue Chinoiserie Dog Bowls from Indigo Home Shop. They are made by Dana Atkinson Mahnke. I first found them on Etsy.
Blue Chinoiserie Dog Bowl

This hand painted ceramic blue and white chinoiserie pet bowl is the perfect gift for the stylish cat or dog! It is dishwasher safe as well as non-toxic.
Made in the USA.
Available in 8 beautiful colors!

Small: Measures 4″ across the top and 6″ across the base.
Medium: Measures 5″ across the top and 8″ across the base.
Large: Measures 8″ across the top and 11″ across the base.
They have the pagoda, the bridge, the stylized trees… all the motifs I love on my Blue Willow china, hand painted on ceramic dog dishes. They come in cobalt blue on white and other colors.
www.etsy.com/no-en/shop/IndigoHome

Now she has her own Shopify site. She has the Blue Willow dog dishes in three sizes, as well as Treat Canisters and Deep Water Bowls.
They come in classic cobalt blue or rose, green, bittersweet (an orangey shade), black, espresso, palm beach pink, or Caribbean blue. They all have a white background.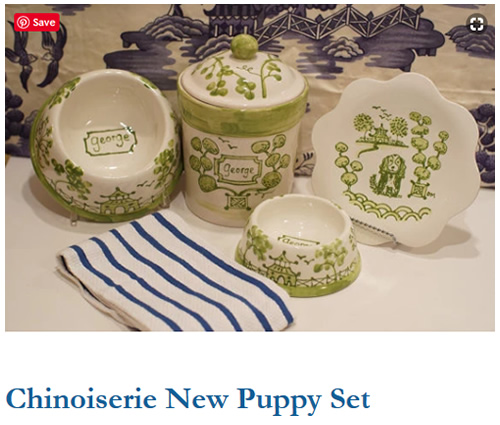 You can buy a set for a new puppy with two bowls, a treat canister and a scalloped plate all personalized with the puppy's name. George! That's our doggie's name!
indigo-home-shop.myshopify.com
Metal Blue Willow Dog Dishes
But, my Geordie, a Golden Retriever/German Shepherd, is super klutzy. And we aren't much better. He has dented his metal bowls, so I am afraid to make the investment in these beautiful ceramic dog dishes.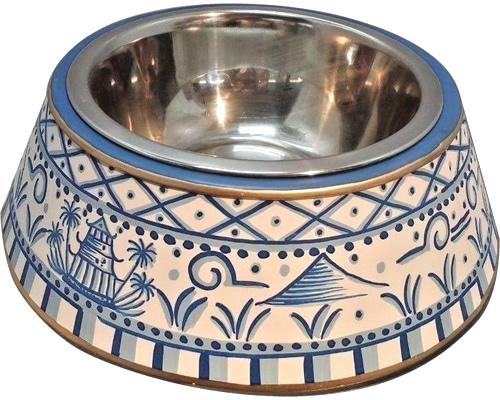 Someone just showed me these metal ones on eBay.
I had a hard time finding what she was talking about, since they spell Chinoiserie "Chinoisserie."
Darling Metal New Chinoisserie Dog Bowl

Darling Metal New Chinoisserie Dog Bowl has removable bowl for washing. Available in Blue or Pink in  two different sizes.
The seller is Emporium St.Louis. He has good Feedback. They are Buy It Now. He combines shipping and accepts offers. But, he doesn't accept returns.
Emporium St. Louis is an actual store in St. Louis, MO. They've been in business for over 20 years. You could go in person, save shipping…
9410 Manchester Road St. Louis, MO 63119.
If these links expire, try their eBay store: Emporium St Louis
You can narrow it down if you search for Dog: Search for Dog in Emporium St.Louis eBay Store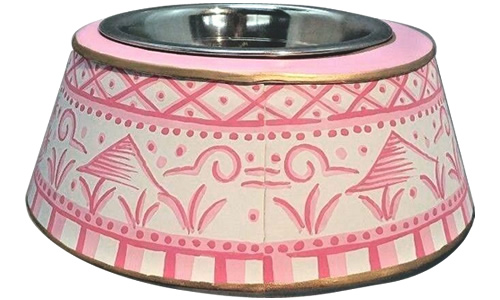 They come in two sizes.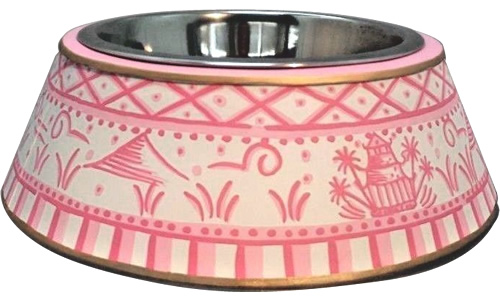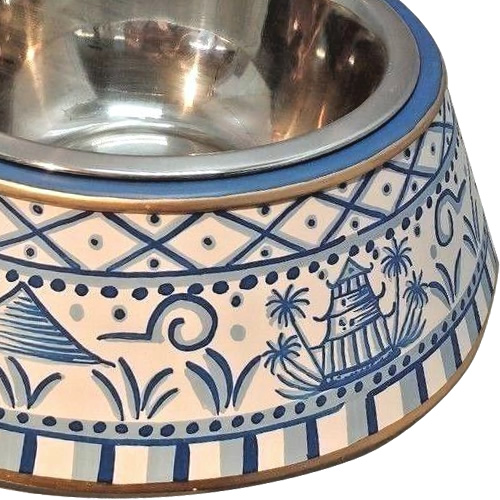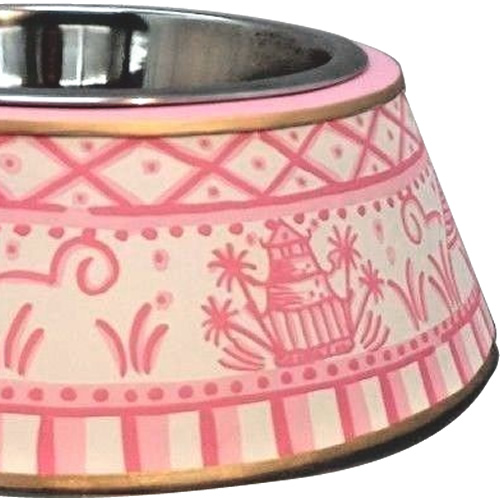 The pagoda looks a little like a Dalek.
They also have the little mountain.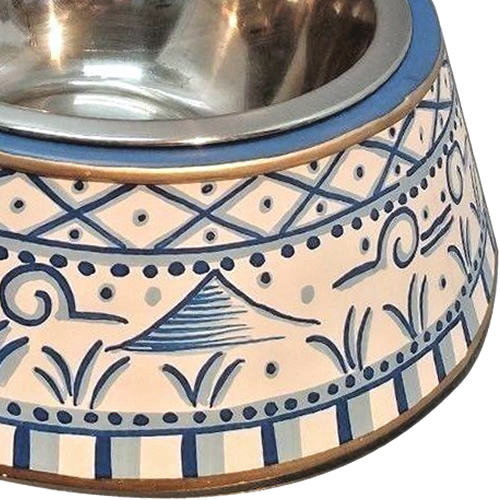 I don't like them as much as the Blue Chinoiserie Dog Bowls from Indigo Home Shop. Perhaps just order the treat canister from her?