Make the Most of Landscape Water Features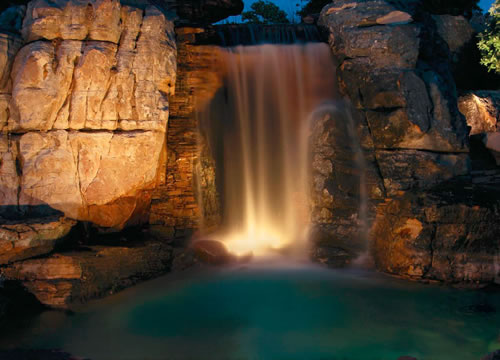 There are three ways to make the most of any water feature you have; reflecting, highlighting or underwater lighting.
Reflecting with Landscape Lighting
If you have still water, a pool or a pond, use lighting to create a reflection on the water. Reflecting or mirroring can be really dramatic. Use the accent spots and spreads to light what you want reflected.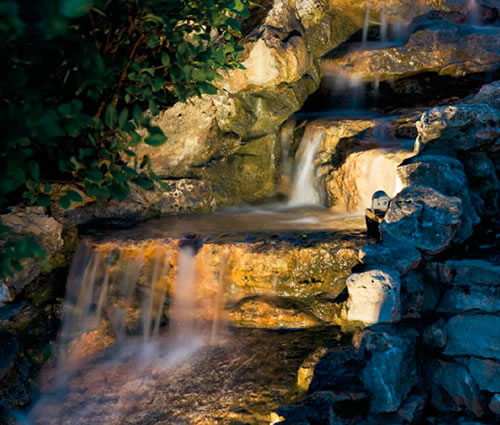 Highlighting with Landscape Lighting
Accent lighting directed at a water feature really brings it out at night. You can use the same kind of directional spots or spreads that you use to highlight trees or other landscape features.
Underwater Lighting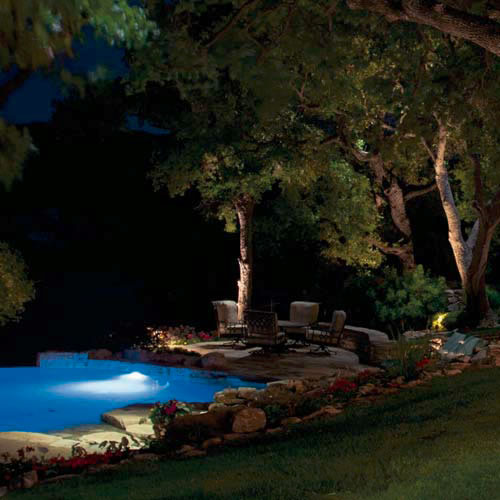 Underwater lighting turns any body of water, even a small pool, into something really special.
Isn't this beautiful? Underwater lighting makes any water feature even more beautiful at night than during the day.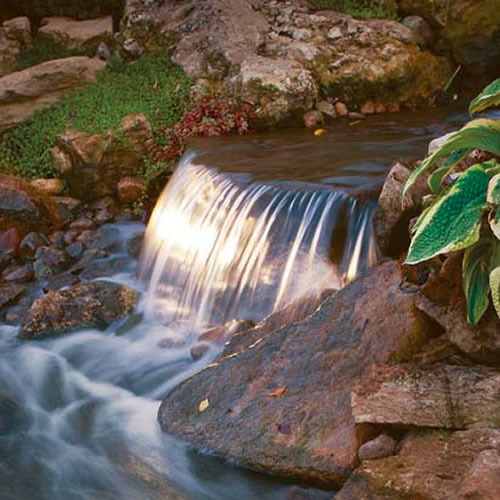 If you have moving water, a stream, waterfall or fountain, under water lighting makes the most of it.
Kichler Underwater and Water Accent Lighting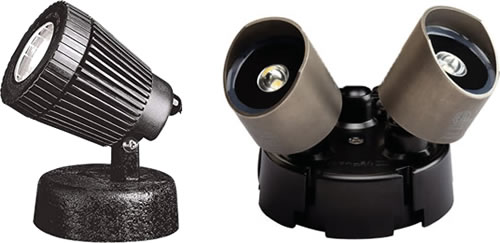 Kichler underwater lighting comes as 12 Volt with Integrated LED or 12 Volt that uses your choice of LED or incandescent bulbs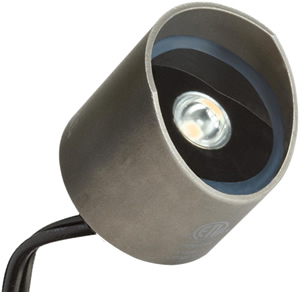 12 Volt with Integrated LED Underwater and Water Accent Lighting
LED Features
Rugged construction sealed against the elements for full submersion applications
Rouged stainless steel housing with integral cowl
LED Options
60 degree spread
Warm White 2700K, Pure White 3000K or Cool White 4200 K
Kichler 12V 2-in-1 Water/Accent Lights
Kichler 12V 2-in-1 Water/Accent Lights are versatile. They are completely waterproof and can be used in and out of water.
15711SS27
15711SS
15711SS42
Stainless Steel housing with integrated cowl
Light source is a single High Output Nichia LED, tightly binned for color uniformity, and constant current driver with custom reflector optics.
Mounts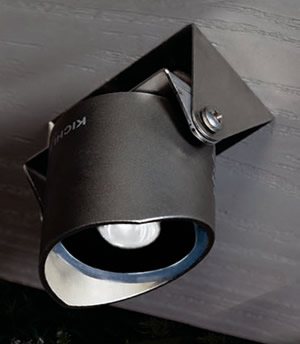 15777 SS
Stainless steel easy mount bracket attaches to any surface. Use to attach to wood, masonry, overhangs or patios.
15778 BK, 15776 BK
Unique heavy weighted underwater mounts are available to hold one, two or three lights.
12 Volt Underwater Lights for LED or Incandescent bulbs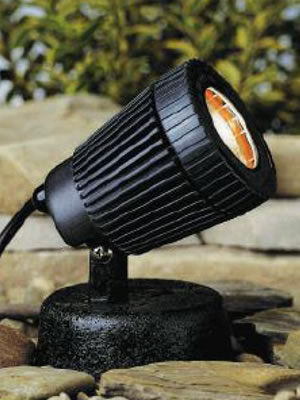 15191 BK
Made of durable high heat thermoplastic composite resin.
Heat-resistant flat glass lens is fully sealed.
Weighted base included.
12 Volt bi-pin high temperature porcelain socket
Uses any 50 watt or 35 watt MR-16 or MR-11 or LED MR light bulbs, not included
Transformers
All of these lights need a transformer.
For use with a magnetic transformer, multiply fixture VA by the number of fixtures to determine size of transformer.
For use with the Design Pro LED Controller, multiply fixture watts by the number of fixtures to determine size of the controller.
LED Fixtures are not for use with 3rd party electronic transformers.
All Kichler transformers are rated for use with ANSI/UL 1838 listed fixtures including those for underwater use. Kichler transformers are NOT rated for fixtures for pools, spas, or bodies of water intended for immersion of humans.