Third Rock Fire Pit, Fire Globe from Fire Pit Art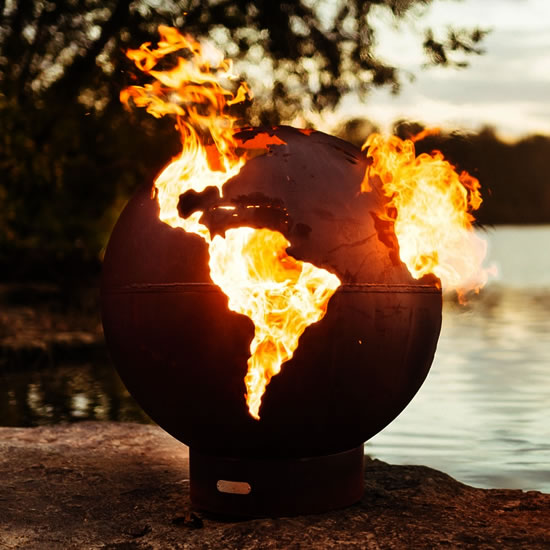 I saw a Fire Globe in Pinterest. The link didn't go anywhere, so I started looking for it. We have a wonderful field behind the new house. I can see Adirondack chairs around a fire pit. And wow! This one is COOL!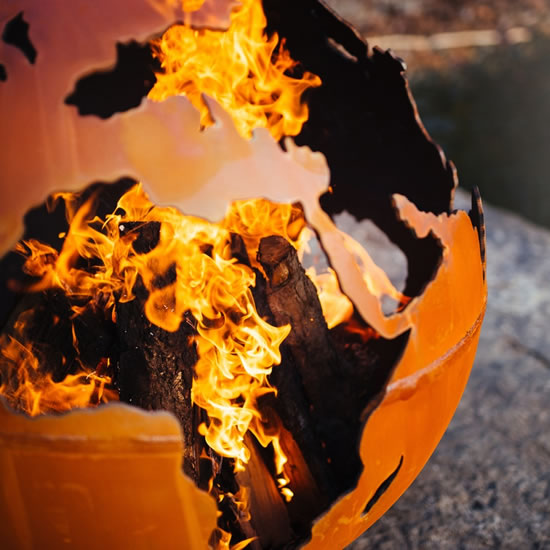 I found it pretty easily. It is the Third Rock Fire Pit made by Fire Pit Art. They are made in Lebanon, TN. They are heavy, ¼" carbon steel.  The base is welded on, so that even when it is not lit, it is a super cool sculpture.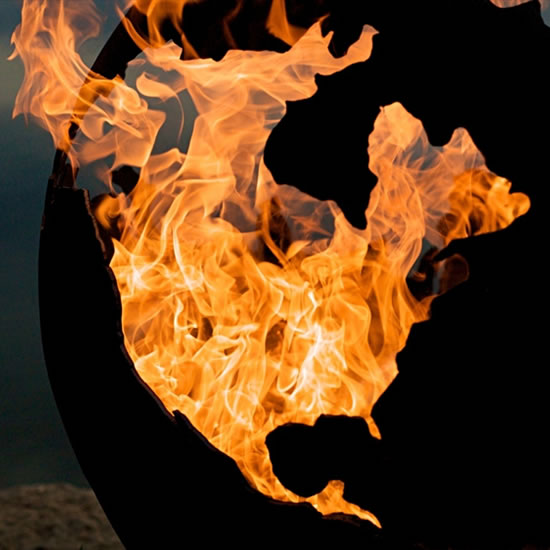 The globe has the oceans in metal. The land allows the flames to come through. SO cool!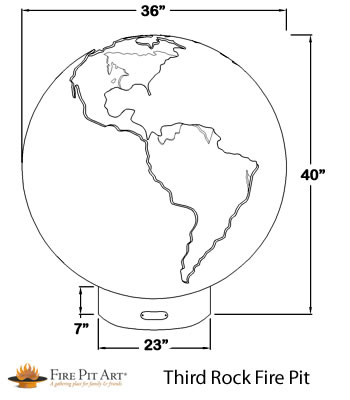 They make it with different fuel types. You can get Wood burning, Natural Gas or Liquid Propane. People who have bought it say they even use it indoors with glass rock and gel fuel.
Natural Gas and Liquid Propane can be Match Lit or have the All Weather Electronic Ignition, AWEIS  system.  The All Weather Electronic Ignition System is an electronic ignition to start the fire. AWEIS has a 24 volt AC Transformer, Fire Module and Heat Shield. They are supposed to be "the safest, most durable electronic ignition systems on the market with flame sensing technology and wind proof design."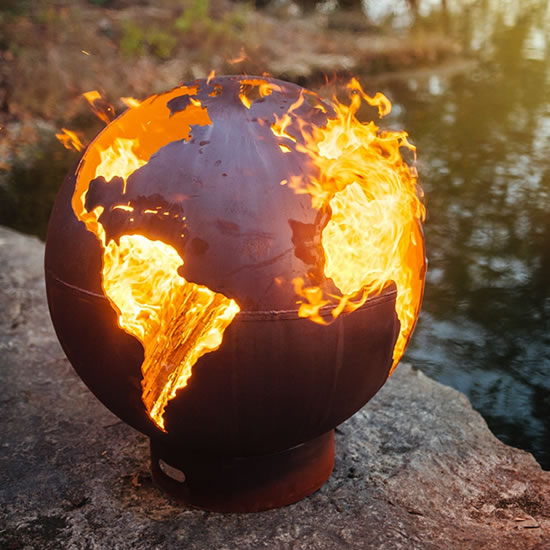 "It's easy to see why fire features have become such a popular element of landscape design. The warmth and focus of an open hearth under the stars provides a great space for socializing and conversation, extending the living area of your home to the outdoors.

"Designed to become an everlasting part of your family tradition, these fire pits are unique works of art hand-cut by artist Rick Wittrig.

"The raised bowl allows you to sit comfortably without having to lean forward to stay warm. Keep your feet toasty, tucked below the rim of the bowl and bask in the full-body radiance that a raised fire bowl offers."

Fire Pit Art: Functional Steel Sculpture by Donna Wittrig
Amazon shows all the different fire pits and accessories Fire Pit Art makes.
You can see them all on this page: Fire Pit Art on Amazon >