More Blue and White Chinoiserie Aprons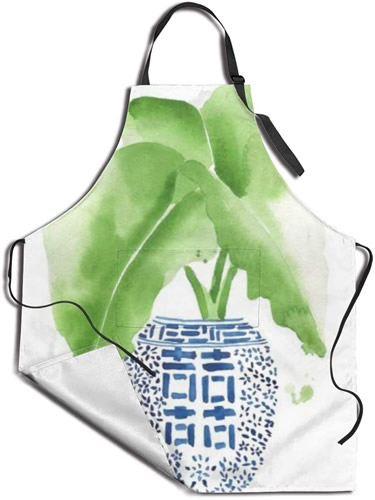 I found a couple more aprons with a blue and white chinoiserie motif.
This one is 28″ wide and 33″ long. That doesn't count the strap around the neck.
The strap has an adjustable buckle and it ties in the back. There are two large front pockets. The pattern is printed over the pockets.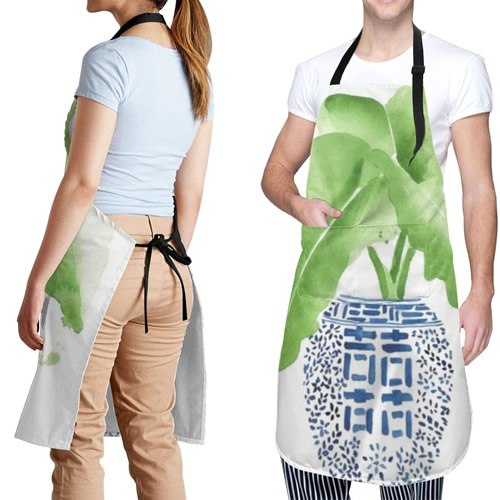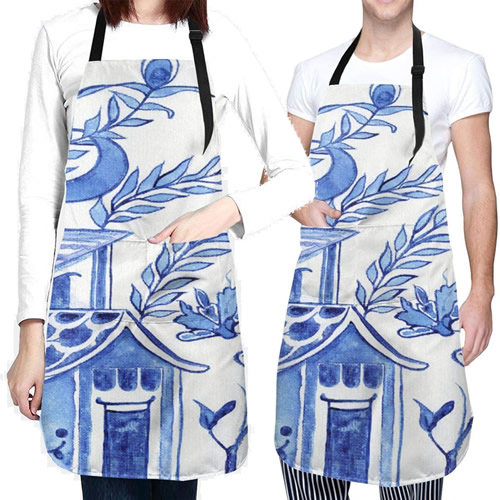 This one is adorable. The little pagoda looks like the one on my Blue Willow plates. It s 27″ wide and 33″ long.  It also has an adjustable strap around your neck, ties in the back and has two front pockets.