Blue and White China Figurines
Chinese figurines in white china with cobalt blue transfer or painting is a wonderful accent to your blue willow china collection.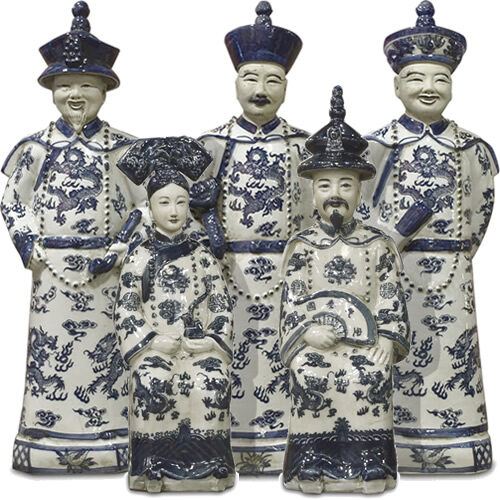 They are available in different sizes. The smaller ones are easiest to find. Larger ones are less common and cost quite a bit more.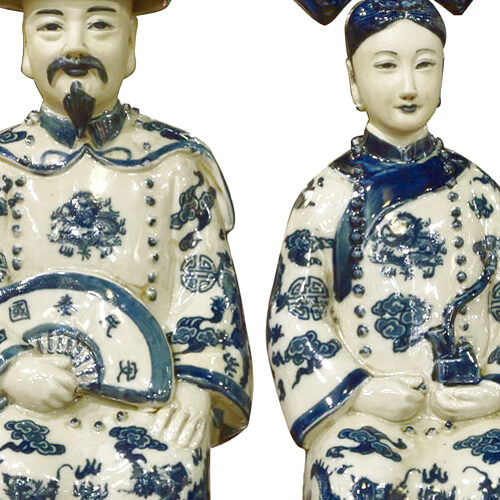 Some have beautifully applied details. Others, not so much.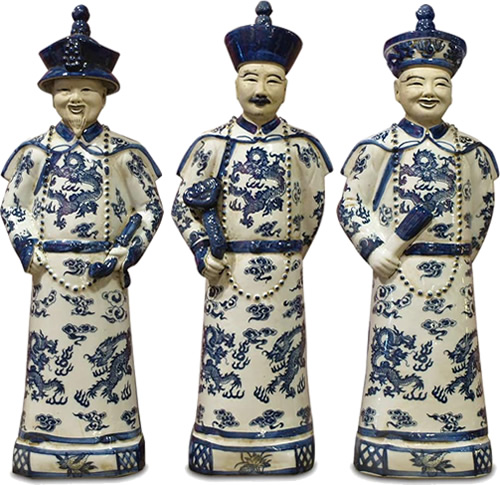 This is set is 17.25″ tall.
Blue & White Porcelain Three Generations Qing Emperor Set
China Furniture Online

These detailed porcelain statuettes represent three generations of the most popular emperors in Chinese history. The oldest of the three Qing (1644-1912) emperors, Kang Xi (reigning 1662-1722), reestablished peace by adopting much of the Ming bureaucratic structure and espousing Confucian ideals of government, ushering in an era of reconstruction. His son Yong Zheng (reigning 1723-35) completed the institutional restructuring of the Qing state, but it was under Kang Xi's grandson, Qian Lon (reigning 1736-95), that the empire reached the height of its power. Set of three.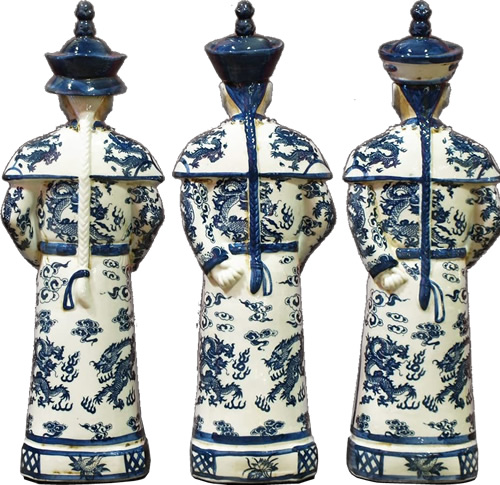 This is the back view.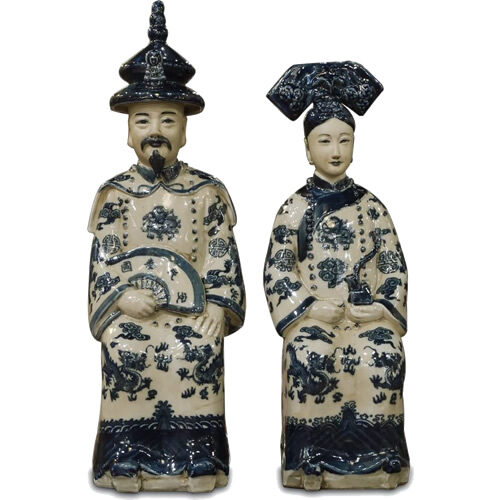 This set is a little smaller because they are sitting down. The emperor is 14″ high.
Blue & White Porcelain Qing Emperor and Empress Set
China Furniture Online

Hand painted in a classic blue and white color scheme, these Qing Dynasty emperor and empress figures are adapted from 19th century European models. Finely crafted with expert attention to detail from the headdress to the elaborate pattern adorning their robes, a hand applied glaze accentuates their features. Sold as a pair.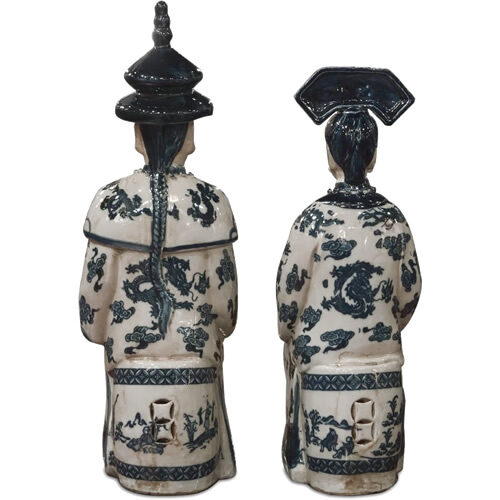 And here is the back. See they are seated on porcelain garden stools?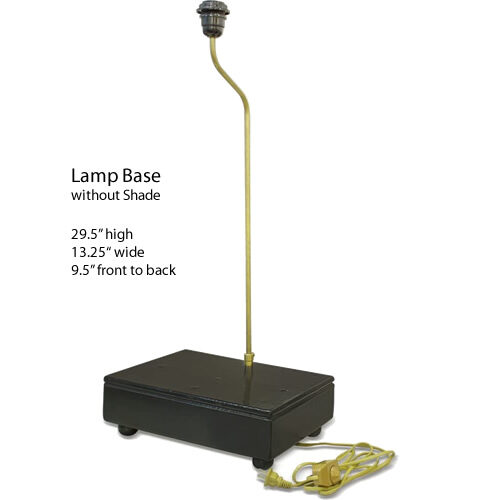 This lamp base can turn anything into a lamp.
China Furniture BJWI4001 Matte Black Lamp Base

This elegant, simple lamp stand is the first step to creating a decorative lighting piece that is uniquely your own. The solid black wooden base is perfect for displaying your favorite statue or collectible, while the thin brass rod gracefully arches above it, ready to hold shade and finial of your choice to form a truly stunning, one-of-a-kind composition. Lamp stand is 29.5″ tall from the ground to the top edge of the lamp socket. Base surface is 4.25″ from the ground.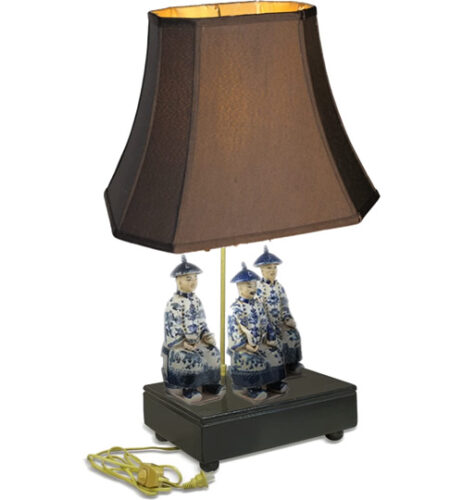 I learned from experience that you need to stick down whatever is on the little platform or someone will knock them over.