Blue and White Ginger Jar Napkin Rings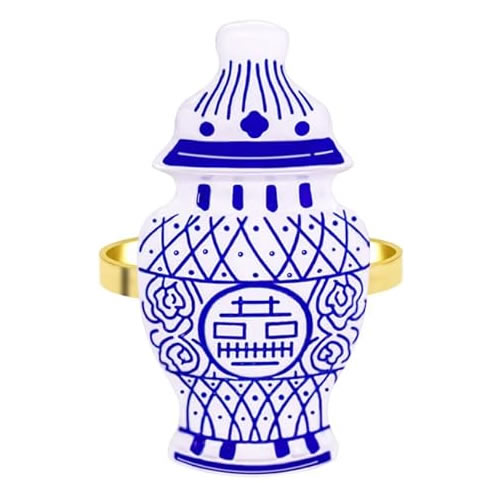 These napkin rings are a gold ring with a blue and white ginger jar. They are made of metal with the blue and white painted on.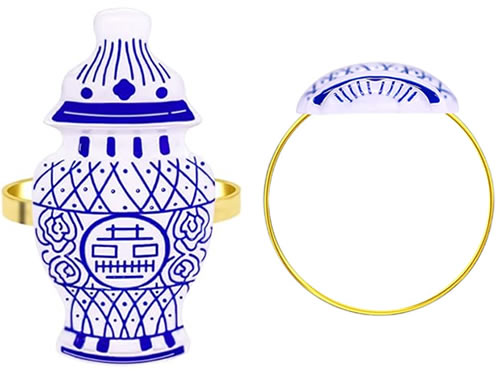 The napkin ring is 1 1/2″ wide. Pretty much standard napkin ring size. The Chinoiserie ginger jar is 2 1/4″ high.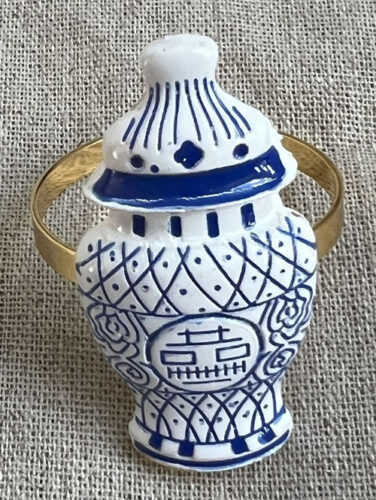 This is a better photo that shows the details.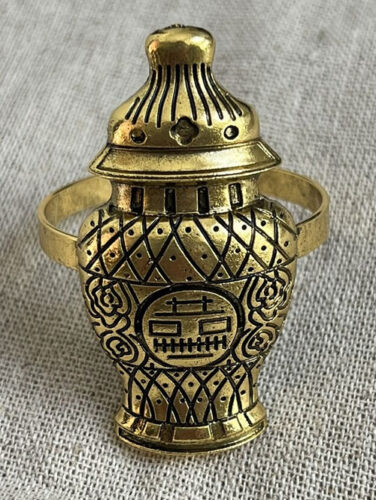 You can find it in antiqued brass instead of the blue and white painted finish.
I have seen it on eBay in a lot of variations.
Search for Ginger Jar Napkin Rings on eBay >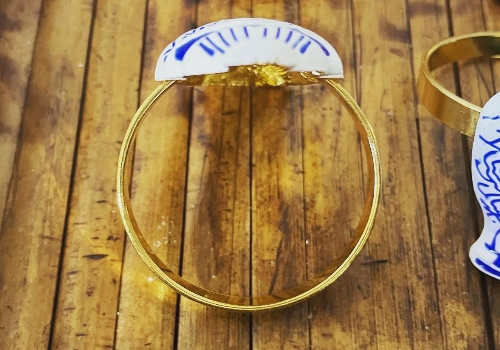 The ginger jar is a little bit 3D.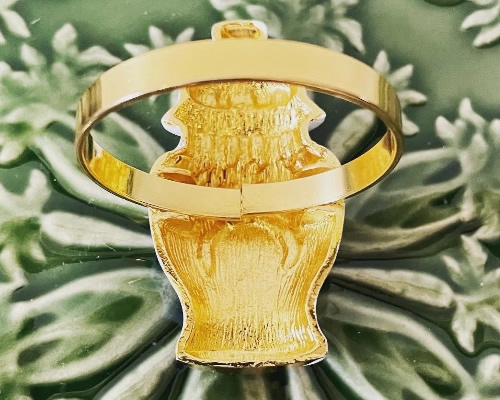 This is what the ginger jar looks like on the other side.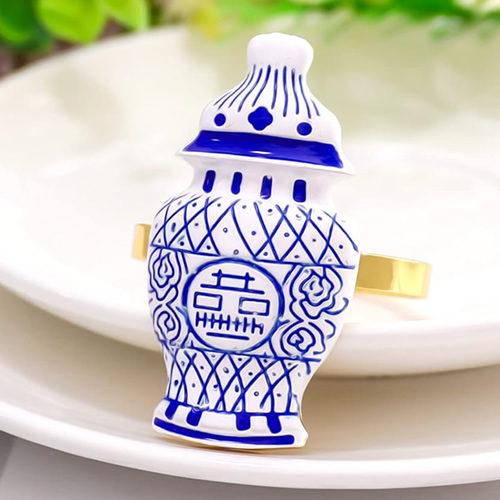 They are a cute way to add a pop of blue and white to a plain place setting.
The ginger jar motif coordinates with Blue Willow, without matching.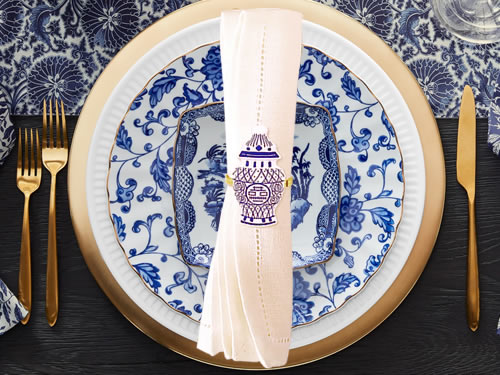 The cobalt blue and white works with any blue and white dishes.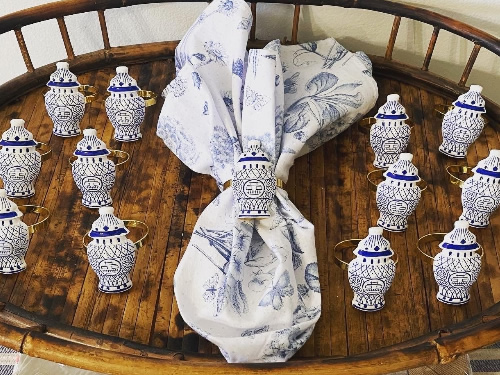 They are sold in various size sets.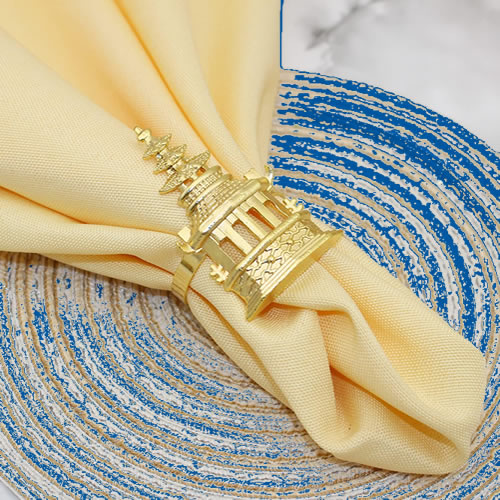 They look a lot like the Davina or Davifina Pagoda Napkin Rings to me.