Chinoiserie Fabric Laundry Hampers Bags
Amazon has  Folding Laundry Hampers in Chinoiserie Fabric styles. They are large, 12.6" wide x 11" deep x 22.7" high, so they can store a lot of things.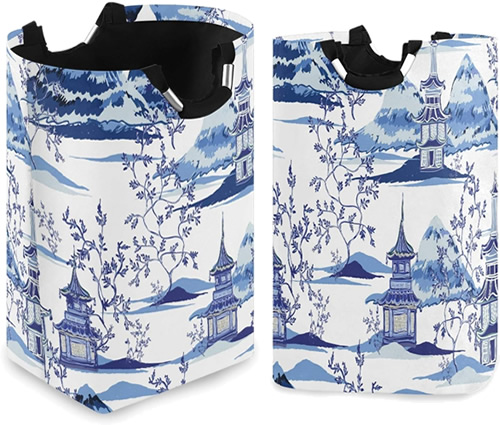 They are made of fabric with a reinforced handle on each side.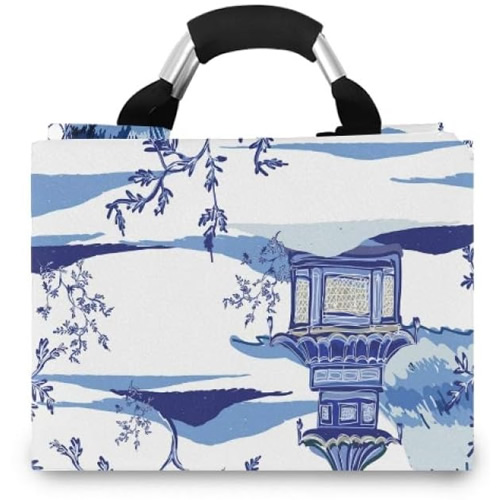 They fold up to store neatly when not in use.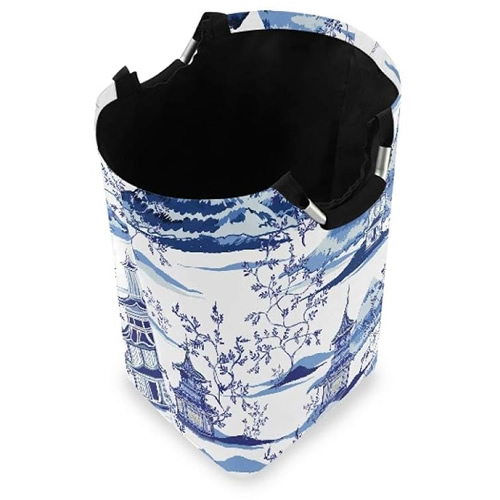 They are fully lined.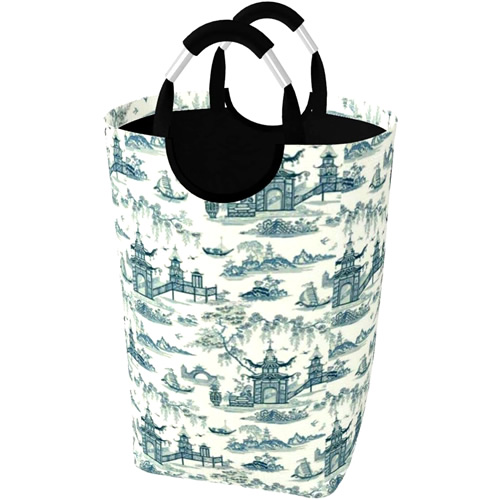 They are structured enough to stand up.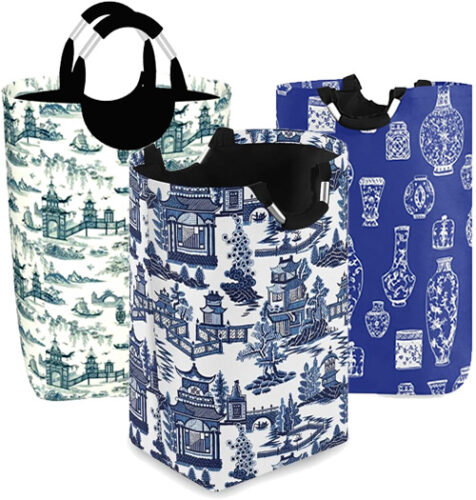 There are a lot of different prints available from various companies. They all have the same descriptions.