Whimsical Blue Willow Cows
Blue Willow transfer porcelain has been put onto probably everything. These fun little cows are some of my favorite pieces.
This is an antique cow cream pitcher with blue willow transfer applied under the glaze. I've come across these at junk shops and received them as gifts over the years.
Blue and White Delft Cows are much more common, but you can find them in Blue Willow.
Search for Blue Willow Cows on eBay >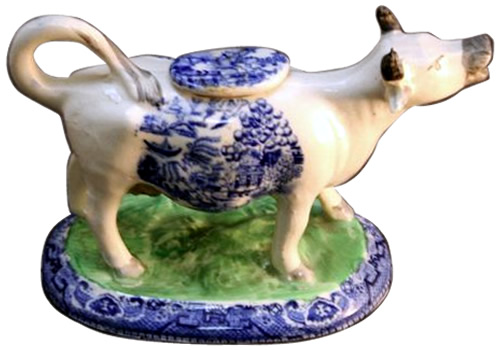 They are not really rare. Some are better than others. I really love this little cow cream holder.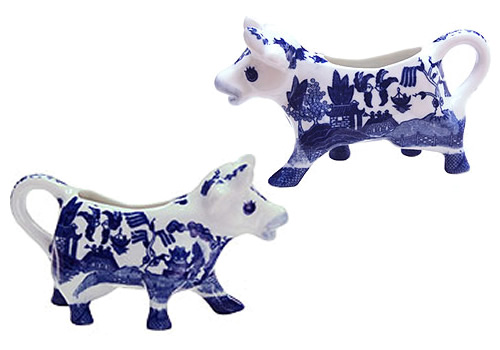 They are still being made. The new ones look pretty much identical to the old ones. They are probably made with the same ceramic molds.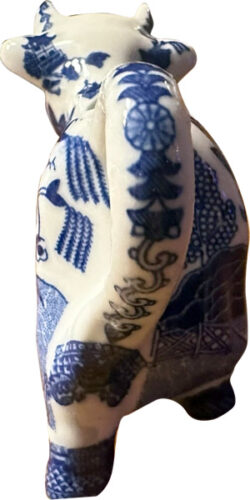 This is the back of an old Blue Willow cow. Some go to the trouble to put some of the print on the tail handle. Others are pretty stingy with the print.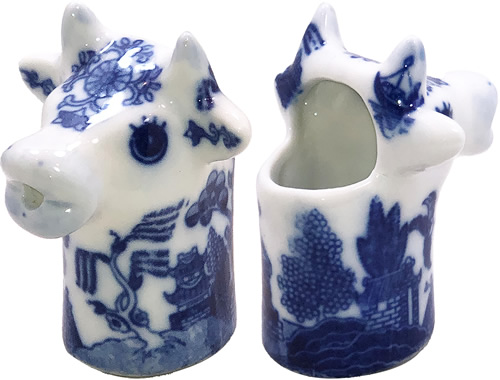 Aren't these cute? These are little personal cream cups that have enough half and half for one.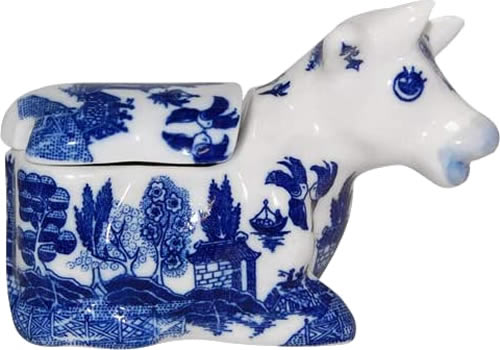 Here is a modern cow sugar bowl. There is a little notch in the lid for the tail shaped spoon to poke out.  I saw one on eBay and thought it was an antique. Maybe it was, but this one isn't. It is new and not expensive at all. It is on the small side, 5″ long, 3 1/2″ high and 2 1/2″ wide.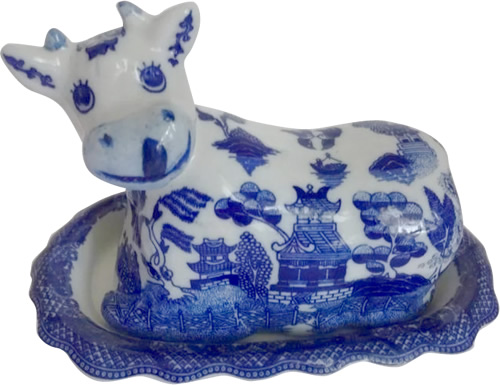 This butter dish has the same eyes and light blue on the face. Some of the Blue Willow cows have transfer print and hand painted details.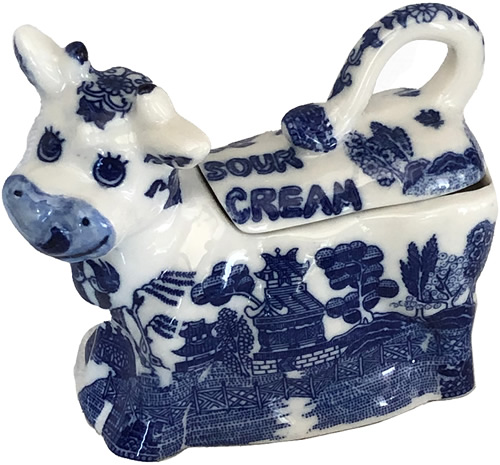 This little sour cream server has the tail as a handle for the lid.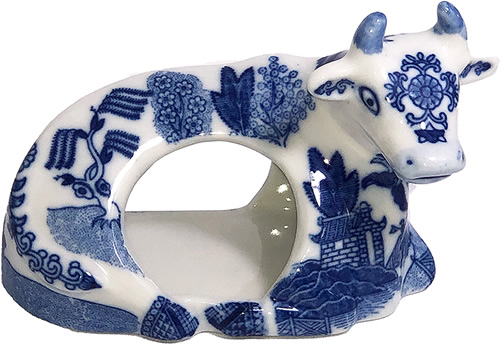 Don't you love these Blue Willow cow napkin rings? They are glazed inside and out.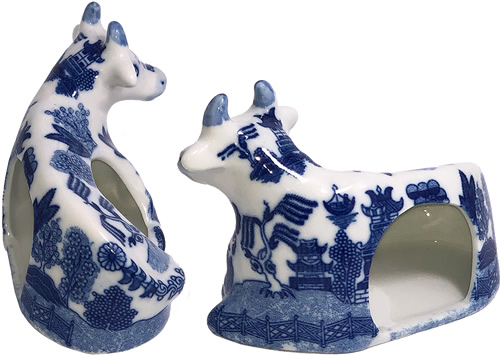 They are white porcelain with the cobalt blue transfer and hand-painted details.