Enhance Your Home with Blue Agate –A Beautiful Natural(ish) Mineral
Agate is a natural mineral with beautiful bands or stripes. It is a type of Chalcedony, which is Quartz.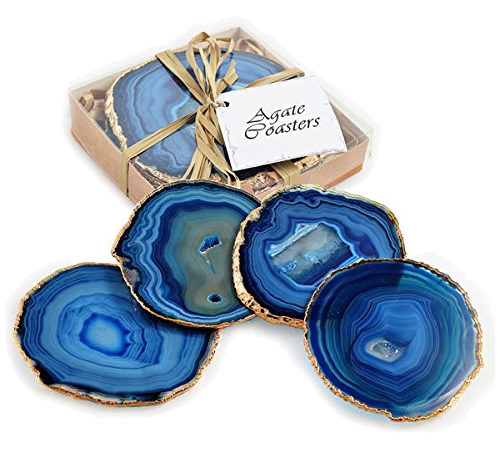 Every slice of Agate is unique. It occurs naturally in shades of white, blue, red, green, yellow, orange, brown, pink, purple, gray, black or even iridescent. Often Agate is dyed. Brightly colored Agate is rarely natural. Dying enhances the pattern of the stone.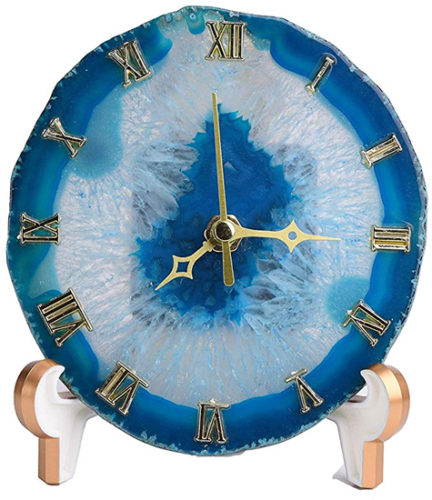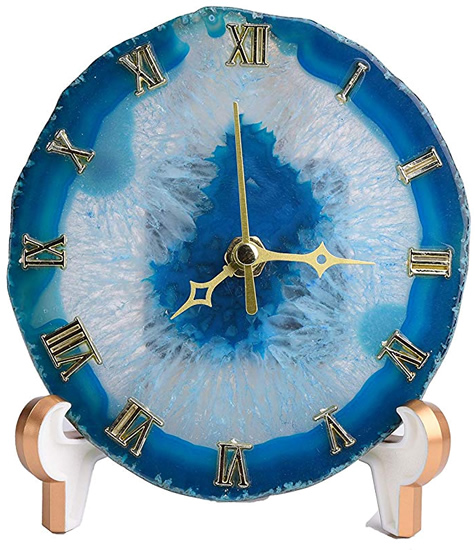 The stone forms in knobs. The knobs are cut into slices to bring out the pattern. Have you ever seen a geode? A geode is an agate sphere. The outside is not very attractive. But, when sliced, you can see the beautiful banded pattern. Then, if the surface is polished, it really brings out the natural beauty of the crystalline structure.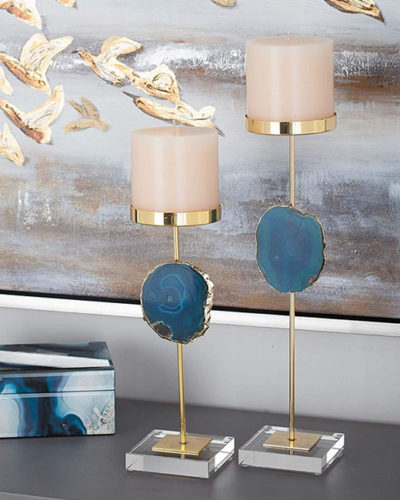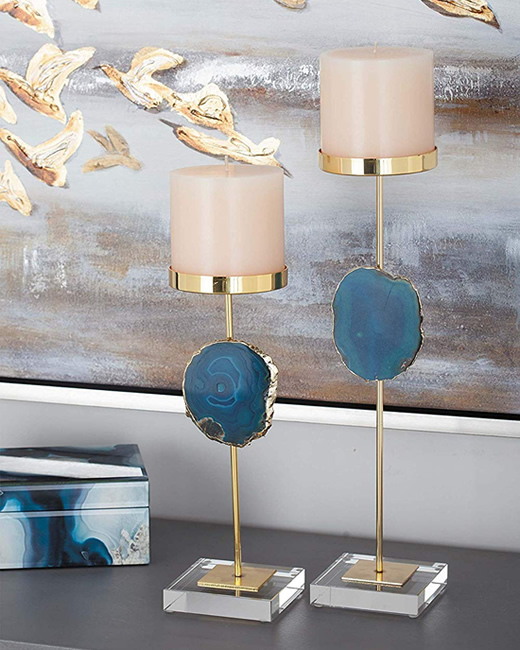 Agate is formed when layers of silica fill the empty spaces left in volcanic stone. The layers form in stages, which creates the bands. If a hollow is only partially filled, quartz crystals form in the void left.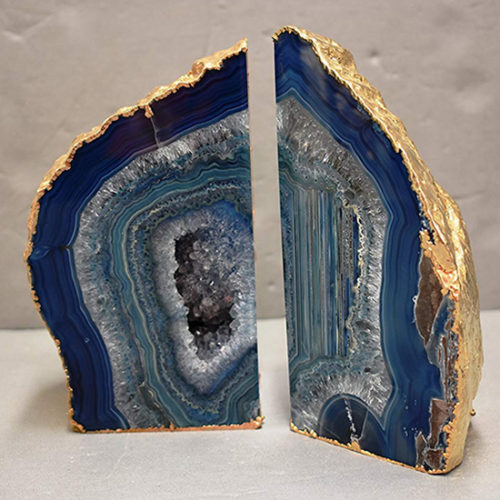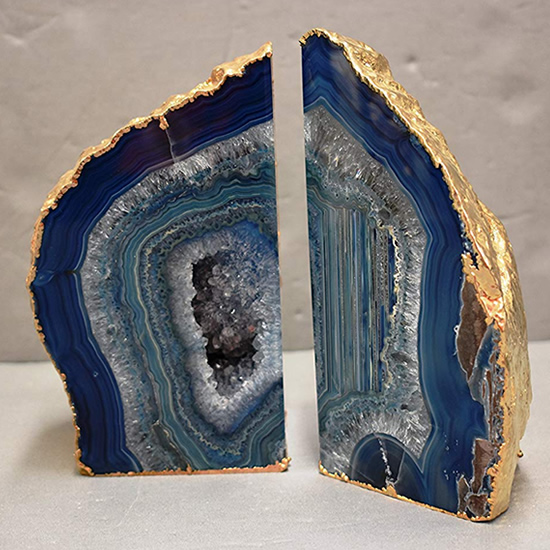 Agate has been used as decoration for centuries. It is durable and not too expensive.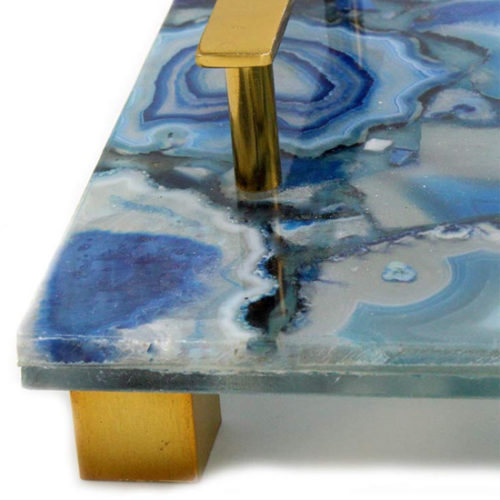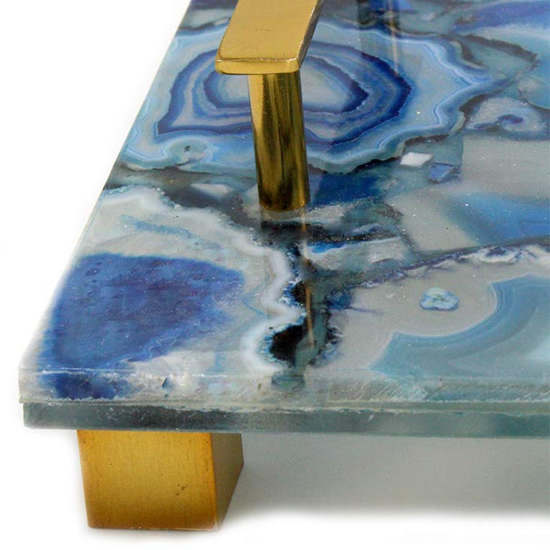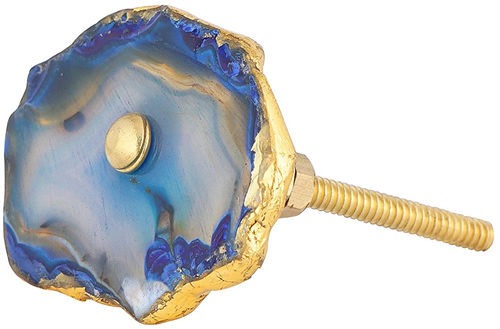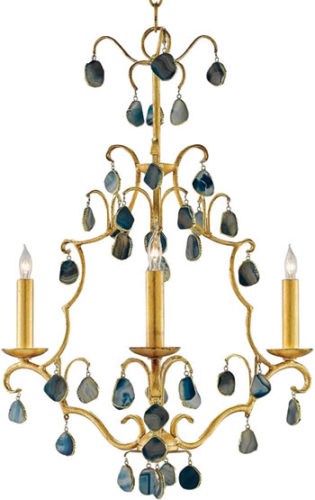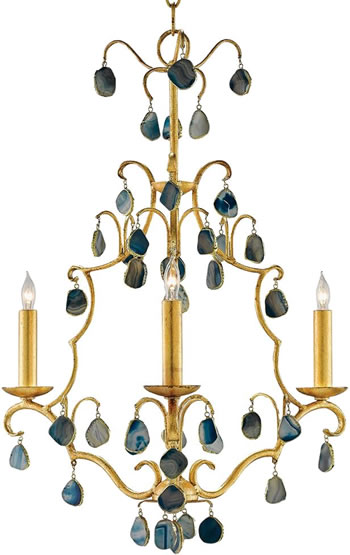 Bergman Regency Blue Agate Gold Leaf Chandelier
Instead of crystal drops, this chandelier from Kathy Kuo Home is dressed with slabs of blue onyx bound in gold leaf.
See more Crystal Chandeliers with Natural Materials >