Red and Blue Rose Botanical Floral Porcelain Mini Tea Sets from the Madison Bay Company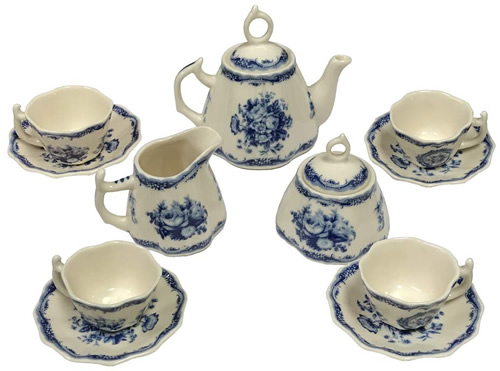 The Madison Bay Company also makes mini tea sets in a reproduction botanical floral Rose pattern in both cobalt blue and traditional red versions. Perfect for a tea party, these little sets are about half sized.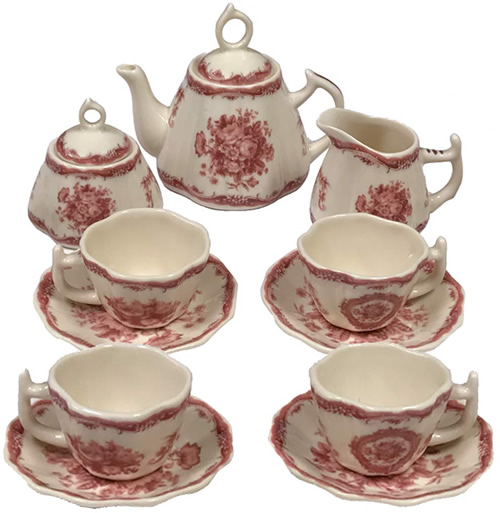 They come with a small teapot, only 4 1/2″ long spout to handle and 3 1/2″ high. The miniature cups cups are only 2″ in diameter and the saucers are 3″ across.