Equestrian Pattern Antique Reproduction Transferware from the Madison Bay Company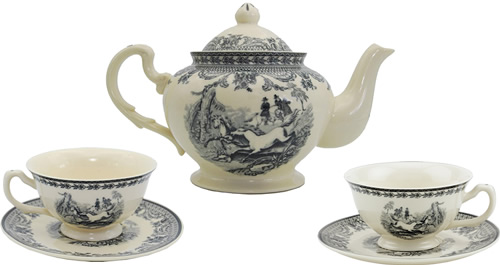 The Equestrian pattern is transfer-printed in black on white porcelain. A beautiful high-contrast design that is oh, so traditional.
Equestrian transferware, with hunting scenes, carriage scenes or other scenes drawn from English or early American life are a traditional in vintage porcelain.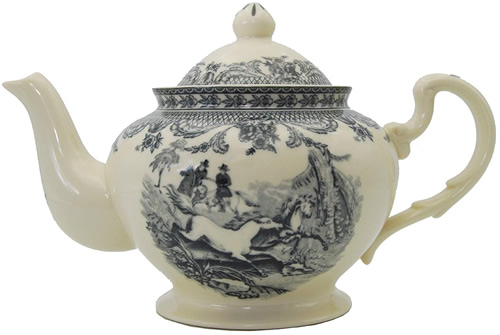 These examples have an 18th century scene on each side of the traditional tea pot.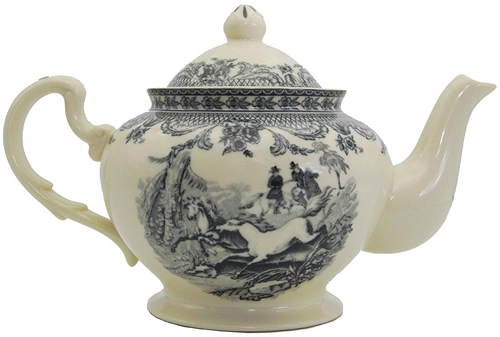 The teapot is 9 1/4″ handle to spout,   5 1/2″ high and 5 1/2″ wide.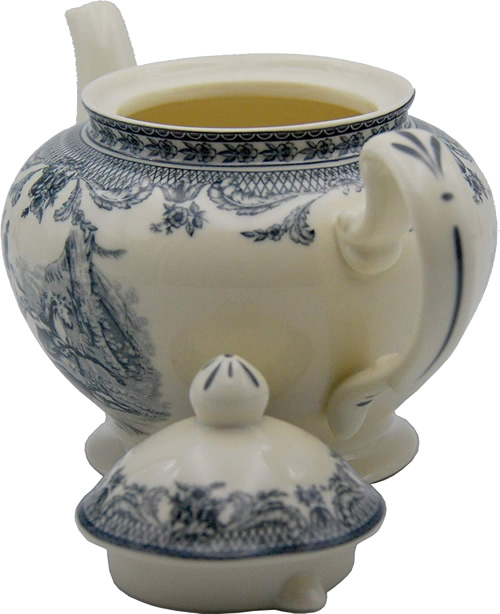 It has the little bump on the lid to make sure that the lid doesn't fall off when you are pouring the tea.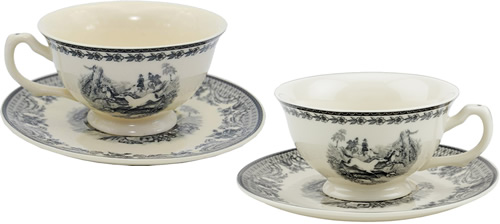 The tea cups are 4″ cup wide. The saucers are 5 3/4″ wide.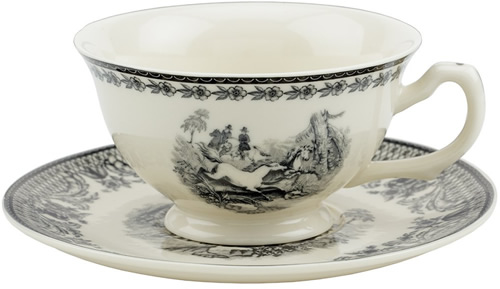 The little scene is repeated in the center of each saucer.