Red Nautical Rose Antique Reproduction Transferware from the Madison Bay Company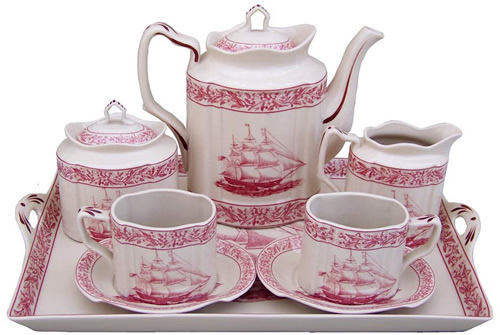 This cheerful tea service is made with cranberry red transferware. It has a nautical motif, a ship in full sail, similar to the more complex pattern on Staffordshire Salem Fairwinds transferware.
The tall cream pitcher and sugar bowl coordinate with a pot that is a compromise between the fuller shape of a traditional tea-pot  and the newer coffee server form. The banding has a floral motif, but without any roses. Perhaps rose means the shade, not the color.
The set is an authentic-looking, 18th-century style, but dishwasher safe and microwaveable on a tray that is 16″ long.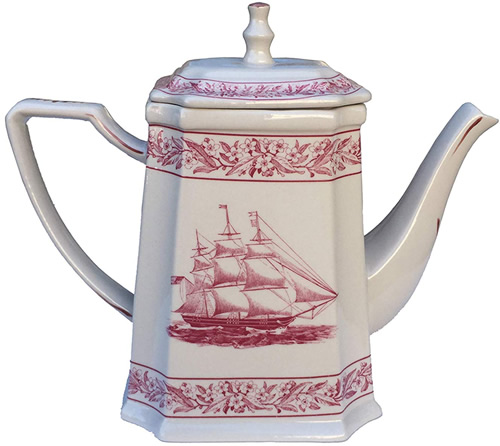 There is an alternate teapot to the Red Nautical teapot that comes with the set. It is 7 1/2″ handle to spout, 5″ high and 5″ wide.