Madison Bay Company Liberty Blue Antique Reproduction Transferware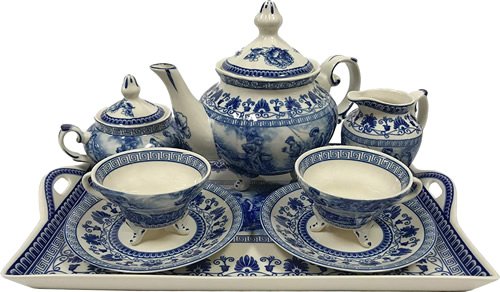 The Madison Bay Company, out of Pennsylvania, distributes antique reproduction tea sets made using the transferware process popular in the late 1700s.
Liberty Blue isn't really an antique reproduction. The pattern wasn't made until more recently.
The original Liberty Blue was Staffordshire china made by Enoch Wedgwood to commemorate the Bicentenial. It wasn't expensive. Through a promotion at the grocery store, you could get a place setting for under a dollar.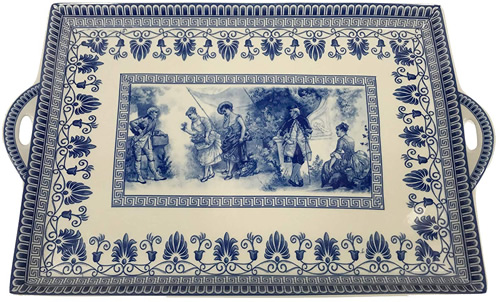 The tray is 16″ long.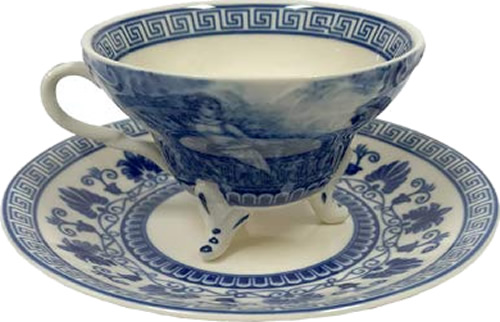 The tea cups that come with the set are really charming, balancing on three little feet. They measure 4″ diameter with the saucer 5 3/4″ wide.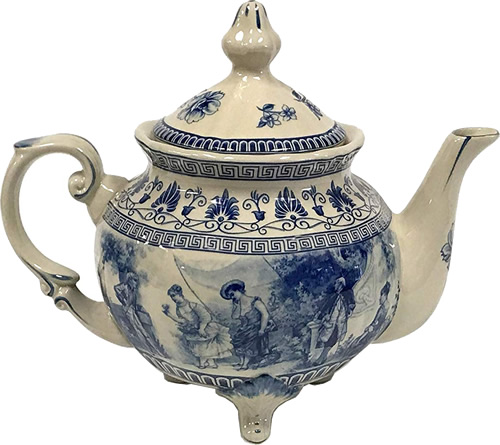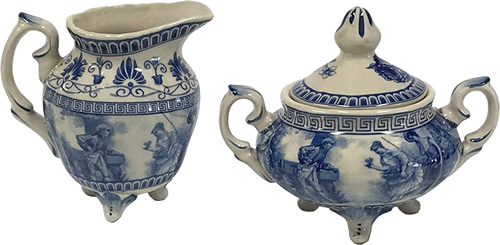 The tea pot, cream pitcher and sugar bowl also rest on three little feet.