Blue & White and Blue Willow Table Lamps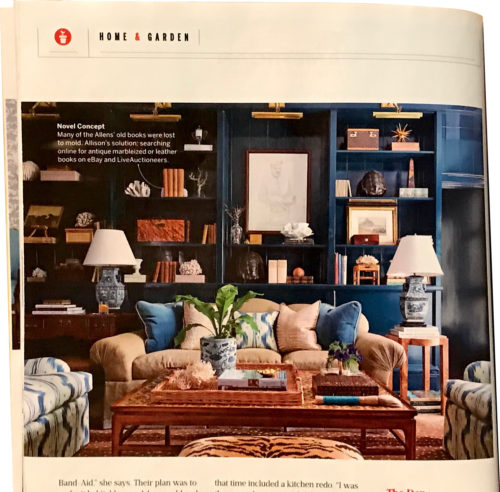 The January 2018 issue of Southern Living regular series Home & Garden, Beautiful Spaces – Inside and Out, Before & After shows how decorator Allison Allen transformed a 1951 Atlanta house in the article titled The Best Kind of Hand Me Downs. The article is by Elizabeth Passarella with photographs by Hector Manuel Sanchez.The family had inherited the house from grandparents. It was furnished with many Asian things. I love how they kept the home traditional, while still incorporating Oriental elements.
Of the den, shown at the top of the page;
"…a cachepot, and a pair of ginger-jar lamps give life to the blue-and-white room."
The Best Kind of Hand Me Downs, Elizabeth Passarella
Southern Living January 2018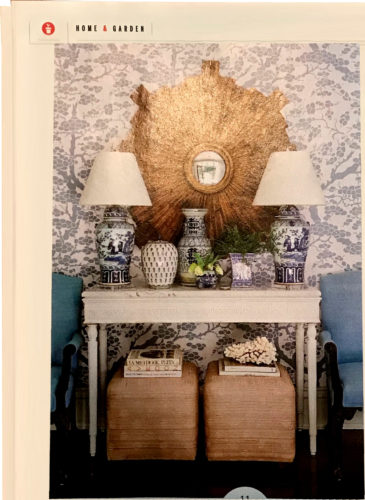 The entry features two blue willow lamps.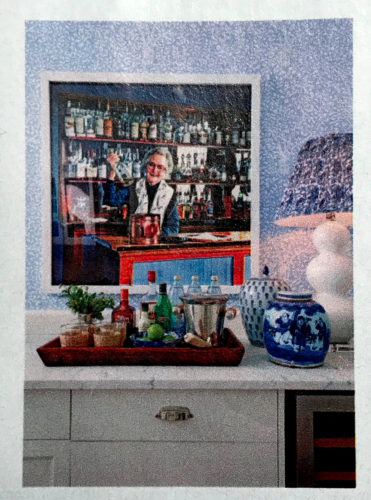 They followed the feeling through with a blue willow shade on this lamp, next to other blue and white pieces.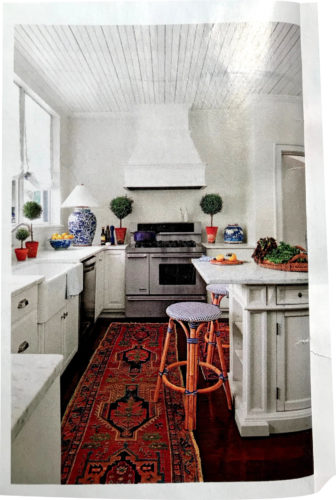 A blue willow lamp is even on the counter in the kitchen.
Subscribe to Southern Living Magazine >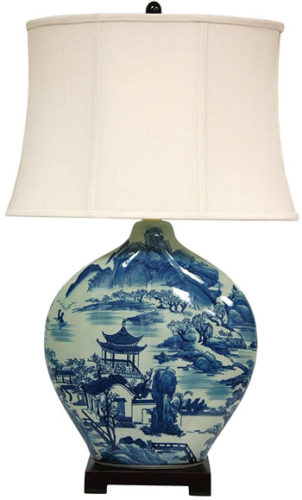 Do you love blue and white? Add a blue and white lamp to your home! It works whether you have a traditional, contemporary, cottage or Americana style home.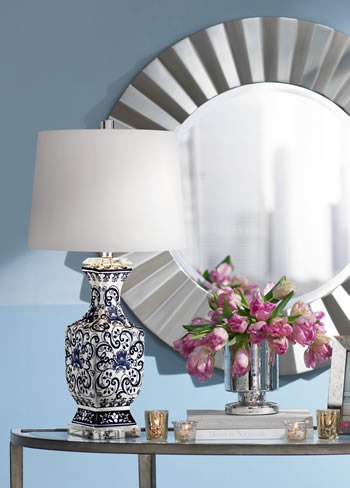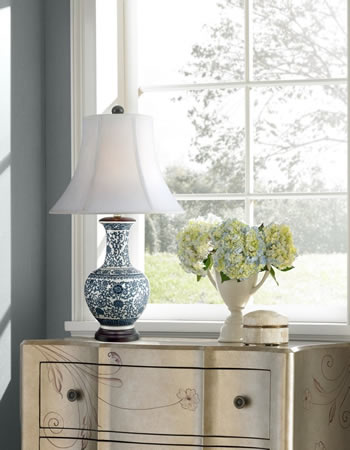 Blue & White and Blue Willow Table Lamps at Deep Discount Lighting >