In Praise of the Outside Wall Sconce
One Easy Fix for Safety, Style and Security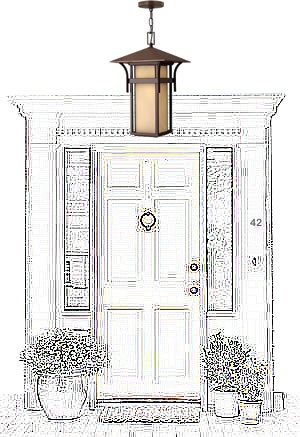 The front door—the gateway to your palace, casa, crib—Your Home for pete's sake! How many hours are spent choosing the perfect color, hardware, doormat even? All with the desire to welcome,impress, and please those who enter. Lighting seems so mundane, practical, necessary… Exactly!
The single pendant light above the front door is inviting. Your needs have been met. Until the evening you hear a knock on the front door. You turn on said pendant light to see "who's there". You can see the outline of said door knocker—but not their features. Simply put, you can't see who it is. You realize you are a victim of inadequate lighting.
The solution is the long lost wall sconce. Placed at the proper height, The wall sconce provides excellent lighting for you to identify your guest. Good outdoor lighting is a major player in home safety.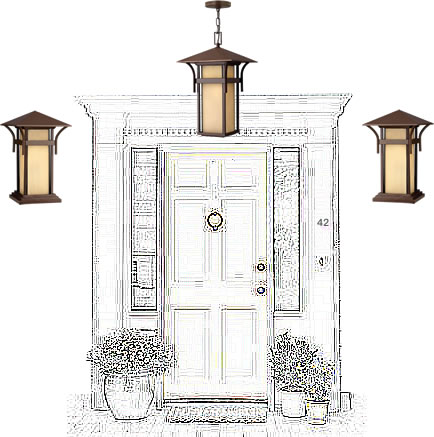 The timeless wall sconce also allows you to get your "Van Gough" on in that the choices out there go way beyond the well known carriage light. Dark iron, brick, steely stainless, patinaed copper shaped into receptacles for light; offer unlimited possibilities to provide balance, grace, warmth and security to your home.
Not many things purchased can provided so much for so little. Worth your time to investigate? Definitely!
Jenna Simpson
design42 New Media
Subscribe to House Beautiful >