Cabinet Door Light Switch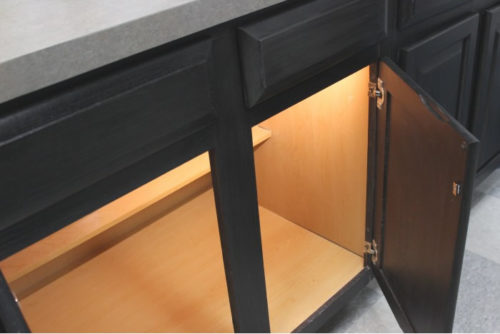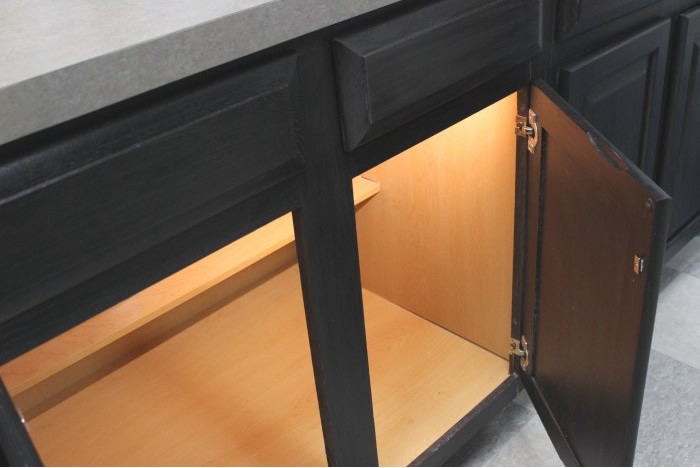 Wouldn't it be great if a light came on when you opened your pantry? Like the light that comes on when you open the refrigerator? Wouldn't you love to have a cabinet door light switch like the light switch in the fridge door?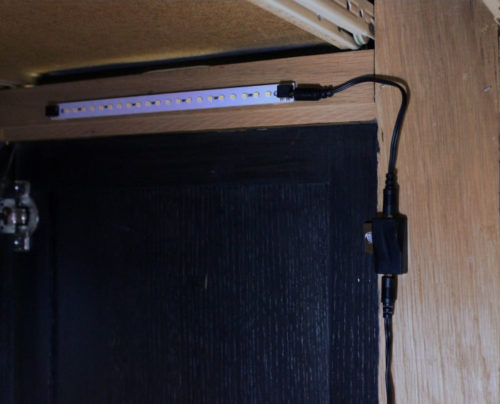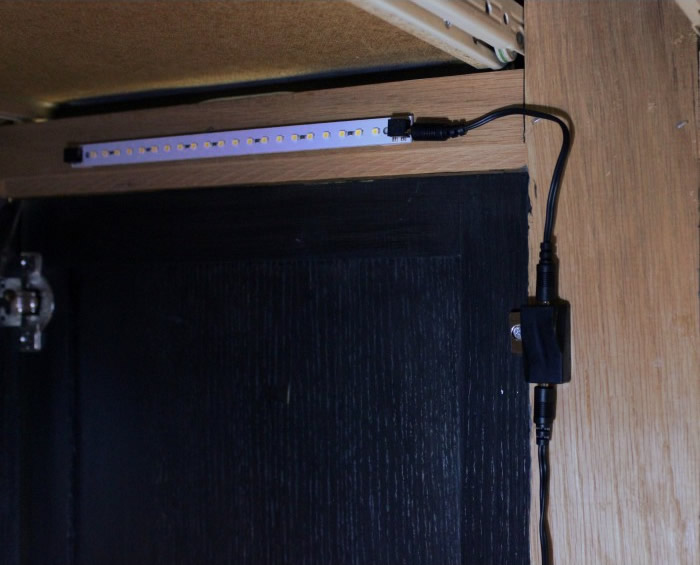 InspiredLED makes a magnetic switch that can turn the light on when you open a cabinet door, then turn it off again as you close it. It can be used inside a cabinet, on a closet door, even inside a drawer!
InspiredLED 4893 Magnetic Switch (12V or 24V Flex)

The Magnetic Switch is a handy control device which allows you to switch on or off your LED light fixture with the simple opening or closing of a door! Comes as pictured with switch, magnet & screw, and 4″ black interconnect cable. The switch itself has 2 female 3.5mm X 1.3mm inputs- one for power and one for the interconnect cable to the LED lights. Mounts with adhesive for the switch, and a screw for the magnet.

Lights will turn on when magnet and switch are separated. Lights turn off when brought within 1 inch of contact.

Compatible with 12V or 24V DC power supplies and dimmable transformers. Max load not to exceed 5A.

Female connectors are 3.5mm X 1.3mm and are made to work with Inspired LED power supplies and accessories. If pairing with another company's products, please determine connector size before purchasing.

Dimensions; Switch:1.3″x 0.75″ X0.44″ , Magnet: 0.75″ x 0.38″ x 0.12″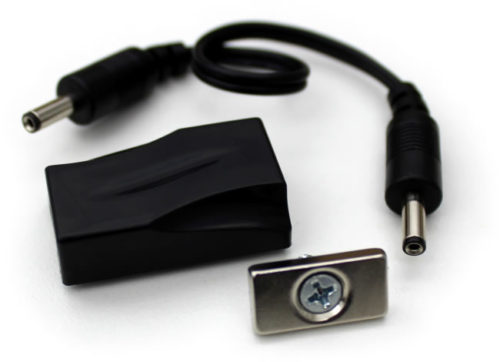 InspiredLED 4893 Magnetic Switches are compatible with all of InspiredLED's 12 volt or 24 volt systems. They make cabinet light systems that are available as kits or components.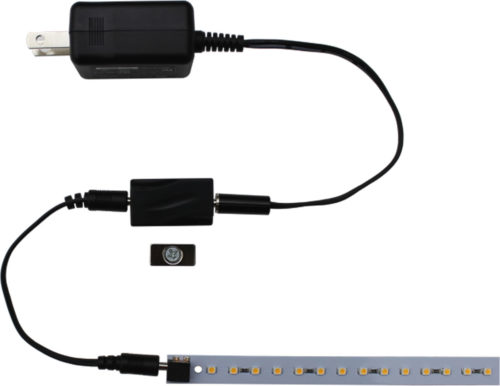 InspiredLED makes cabinet light systems that are available as kits or components.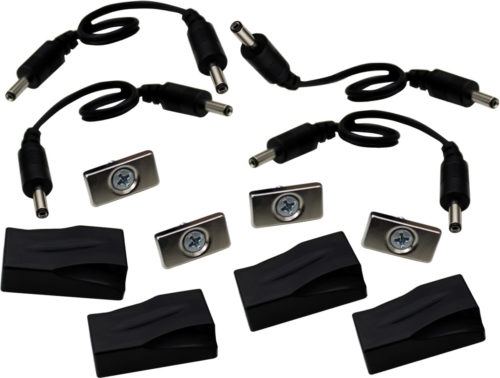 InspiredLED 4893 Magnetic Switches are sold individually or in 4-packs.
InspiredLED Magnetic Switch Product Features:
Includes switch, magnet, screw, and 4" cable
Low profile design fits easily in small spaces
Easy install – screw mount and adhesive backing
Instant response to proximity of 1" or less
Allow lights to switch on when magnet is separated, off when put together
Compatible with Inspired LED "plug-in" products
To be used with 12-24V DC plug-in or 12-24V DC hardwire dimmable transformers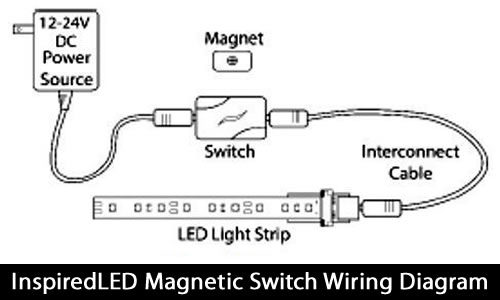 Instructions:
Use scotch or painter's tape to temporarily mount LED lights in place according to their instructions, leaving room for magnetic switch between power source and first set of lights.
Begin by identifying the active side of black magnetic switch (indicated by white printed arrow on the back of switch board).
Connect 3.5 x 1.3 mm output from 12-24V DC power source to one of the input jacks on black magnetic switch.
Use painter's tape to temporarily mount switch in desired non-mobile location (on door frame, in cabinet or drawer), position to ensure the magnetic will come into contact with the active side of switch (indicated by arrow on back side).
Use standard cable (included) to connect from second input jack on magnetic switch to first string of LED lights.
Use tape to temporarily mount magnet in desired mobile location (on door, cabinet or drawer face).
Note: magnet must come within 1" of active side of switch in order to control lights.
Ensure that power source is active, and test connections by opening and closing door or drawer several times.
Once satisfied with system functionality, remove adhesive backing from switch and use screw to mount magnet into place.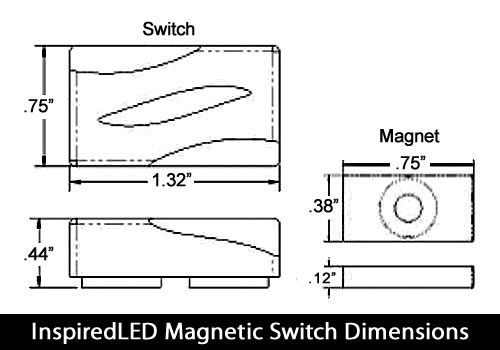 Specifications
Switch Dimensions: 1.3″ x .75″ x .44″
Adhesive Backing: 3.5 x 1.3 mm
Max Load: 5 AMPS
Magnet Dimensions: .75″ x .38″ x .12″
Screw Attachment: .14″ screw hole, screw included