Eye-catching and Practical Fireplace Screens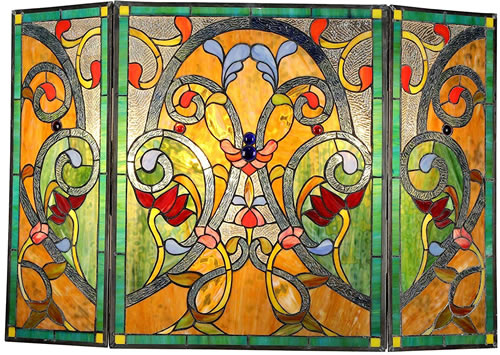 These fireplace screens are a perfect accent! Whether you choose a fire guard made of metal, glass, or wire mesh, a fireplace screen can be an attractive and practical part of your decor.
Fireplace Screens Up Your Style
In the summer, when there is no fire, the screen accessorizes your fireplace.
If you have a gas heater or insert that isn't as attractive as it could be, the right fireplace screen will camouflage it.
Advantages of Fireplace Screens
Fireplace screens aren't just for looks.
Why use a fireplace screen? If you burn wood, you know you need a screen to protect your home from sparks and flying embers.
The fireplace screen also helps the fire heat the room more comfortably. The screen absorbs uneven heat from the fire and radiates it more evenly. It cuts down on drafts some, too.
Whether you burn wood, gas, pellets or even have electric bars, a fireplace screen will help keep children, pets and everything else at a safe distance.
Fire screens come in a huge variety of sizes, designs and finishes. You can find one that will show off your style and complement your decor without over spending. These rustic examples will bring fun and function to your home year round.
Fireplace Screen Deals
Wild Savannah Fireplace Screen
Verdugo Gift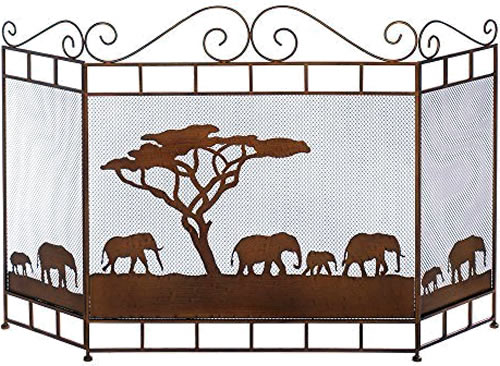 The Wild Savannah Fireplace Screen by Verdugo Gift is made of Iron, Sheet Metal and Mesh Metal. It has an artistic rendering of elephants walking across the savannah. The three-panel design lets you fit it to your hearth. The center panel is 27 7/8″ x 32 1/4″ high and each side panel is 11″ x 30 3/4″ high.
Beveled Glass Diamond Fireplace Screen
Plow & Hearth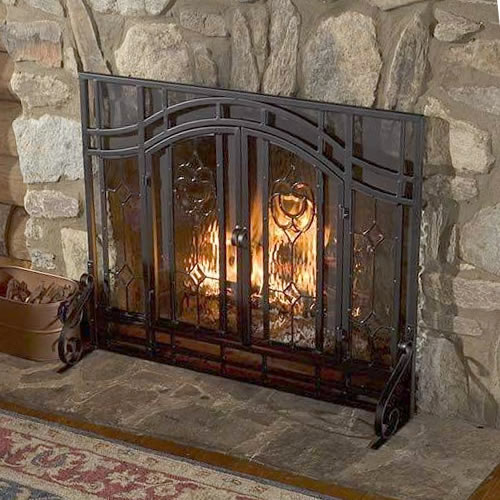 The Beveled Glass Diamond Fireplace Screen from Plow & Hearth comes in two sizes. It has decorative, tempered glass panels alternate with mesh screening. The beveled glass insets feature a floral and diamond design. The front has hinged doors, so it is easy to take care of the fire without moving the screen.
Red Rooster 3-Panel Decorative Fireplace Screen
Stupell Home Décor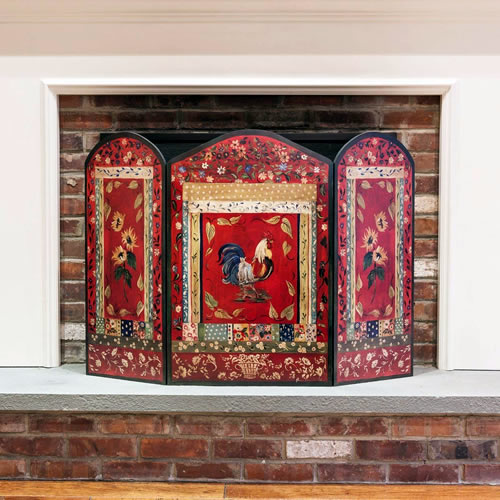 The Red Rooster 3-Panel Decorative Fireplace Screen from Stupell Home Décor
might not work in front of a roaring fire. But, wouldn't it be wonderful as a decorative element? It is hand finished in the USA in textured acrylic to look like an oil painted screen.
3-Panel Folding Keanu Tiffany-Style Fireplace Screen
Chloe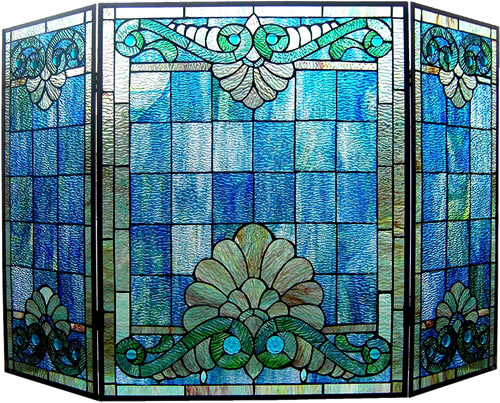 The 3-Panel Folding Keanu Tiffany-Style Fireplace Screen by Chloe is really a great value! It has the look of much more expensive artwork, with 395 pieces of cut glass and 26 beads fashioned together.
Fireplace Screen Splurge
Iris Folding Fireplace Screen
Meyda Tiffany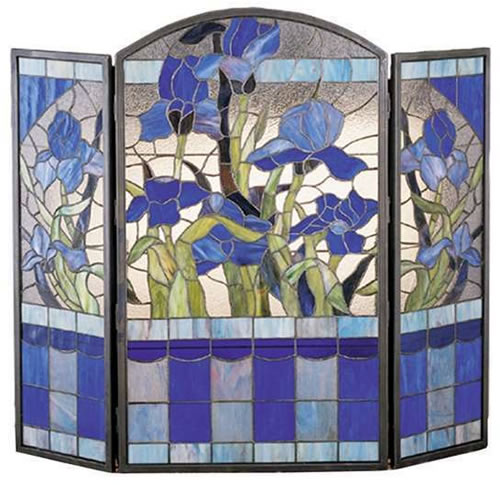 The Iris Folding Fireplace Screen by Meyda Tiffany is really a work of art.