Shannon Crystal Godinger Crystal Pagoda Salt and Pepper Shakers and Box with Lid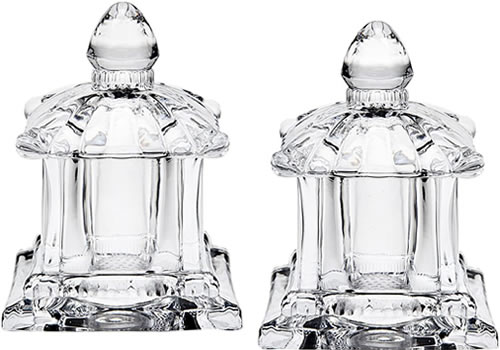 These little salt and pepper shakers are shaped like little pagodas. They are hand crafted of crystal. They are each 3.82″ wide x 2.8″ high. Like a lot of other crystal salt and pepper shakers, the little plastic stoppers that hold the salt and pepper in don't work well. You can find replacement corks, use tape, or just use them for display.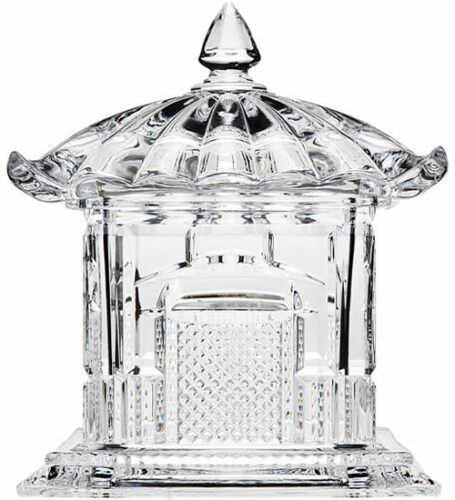 The coordinating box is 4″ wide x 7″ high. It could work as a sugar bowl, candy dish or to hold cotton balls in the bathroom.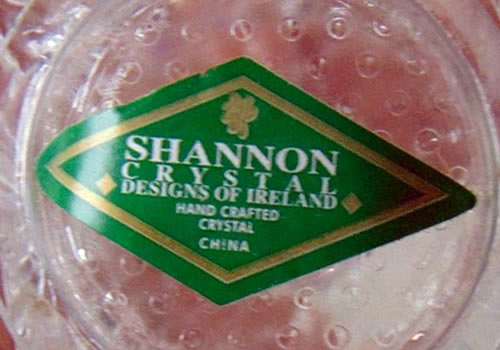 This is the label. Not made in Ireland.
I found the best price on eBay.
Search for Godinger Crystal Pagodas on eBay >