China Furniture Blue and White Porcelain Chinese Planters
Oversized Blue and White Porcelain Plant Pots filled with live plants are the perfect touch.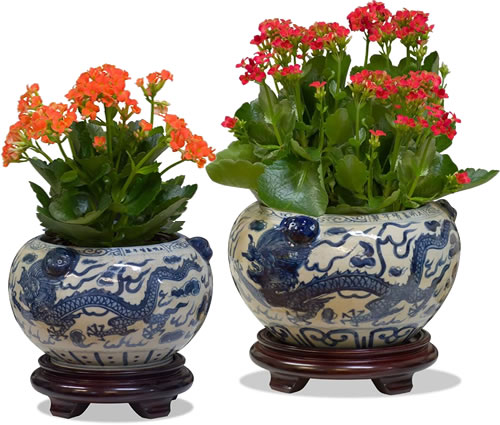 These blue and white porcelain pots have a painted design of two flying dragons chasing after a flaming pearl across the sky. Chinese art frequently shows flying dragons chasing or fighting after a flaming wish-granting pearl.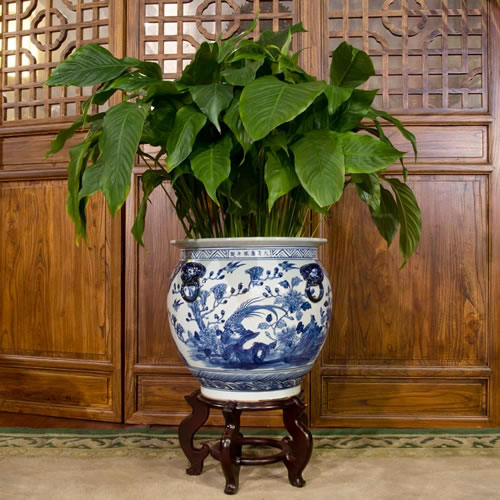 This shape is called a fish bowl because it was used to bring in Koi when the weather outside was too cold for them.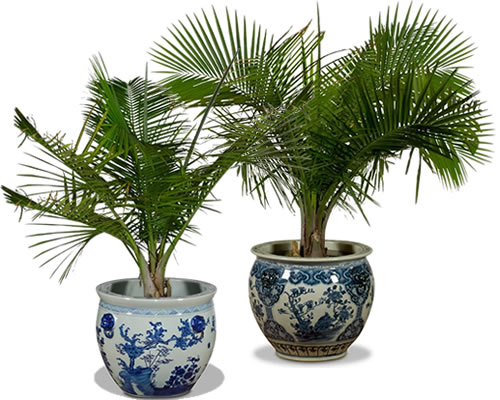 Traditional phoenixes set against floral designs painted in cobalt on white porcelain decorate these two Chinese fish bowls.