Blue and White Bird and Flower Motif Chinese Porcelain Footbath Planter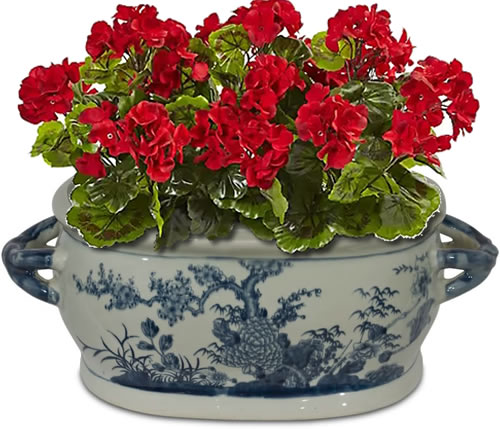 I never get tired of these. Chinese Blue and White Footbath Planters are just the perfect size and shape to put potted plants or flower arrangements in.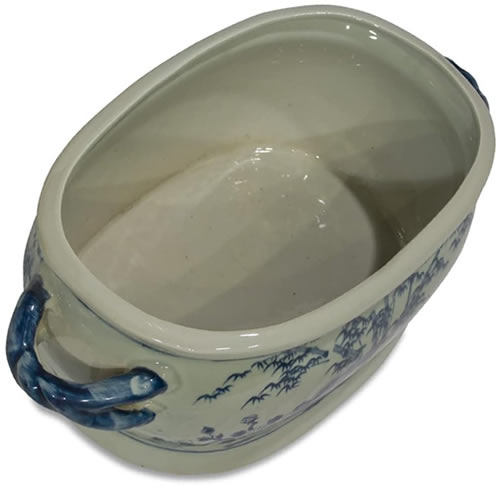 They don't have a hole inside, so they keep your plants from watering your floor.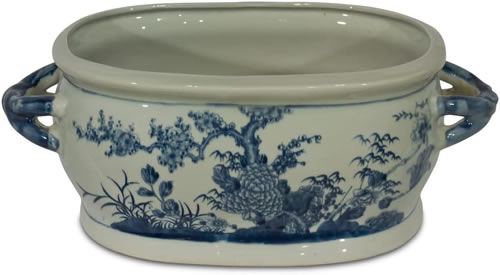 This one has a different floral motif painted on each side.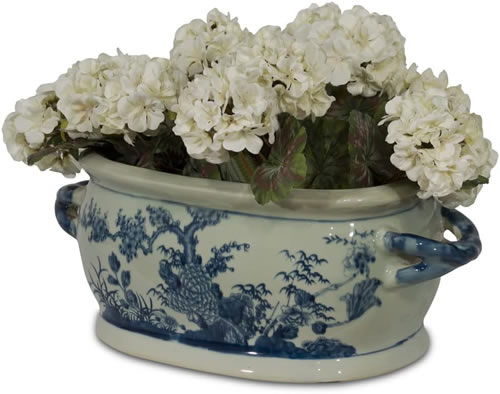 The outside measurement is 18″ wide x 10″ deep x 7.5″ high. That's including the handles.
The inside measurement is 13″ wide  x 8″ deep x 6″ high.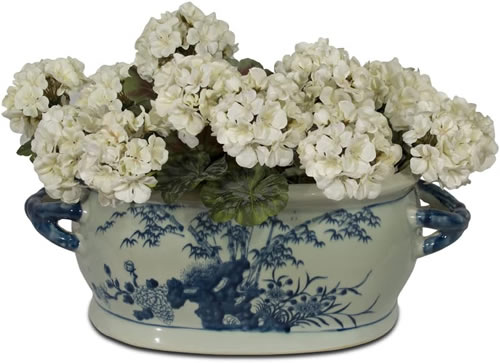 Featuring handpainted bird and flower motifs throughout, this classic blue and white porcelain footbath planter is a work of art worth collecting. The planter features paintings of four Chinese flowers, plums, chrysanthemums, peonies, and bamboo trees on its front and back. Two matching blue handles in a braided style complete the overall design.