Blue and White Umbrella Stands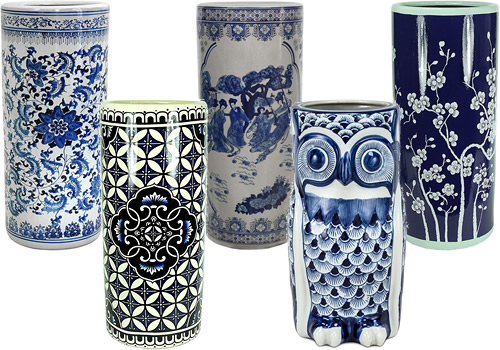 My daughter bought me an umbrella stand for our first anniversary. It was a really good gift. My husband is big on umbrellas. Sometimes there is one dripping by every door.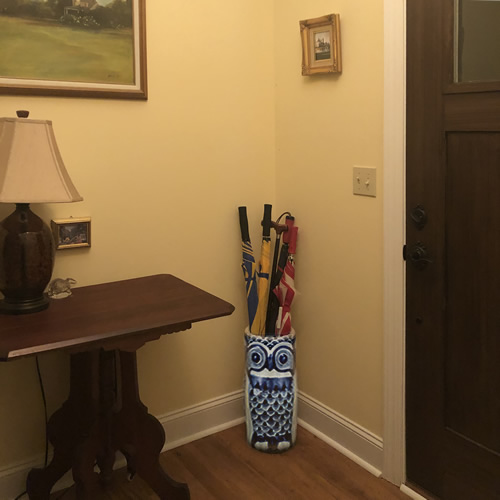 So, instead of dripping umbrellas by the other doors, I am thinking that more than one umbrella stand might be an idea. What about this one?
Abbott Collection 27-INDIGO-148 Large Blue and White Owl Umbrella Stand
This owl umbrella stand has a clean, crisp style that is sure to give any room an easy sophistication

This umbrella stand is the perfect way to make a stylish statement

Measures 8″ wide x 15″ high

Made of porcelain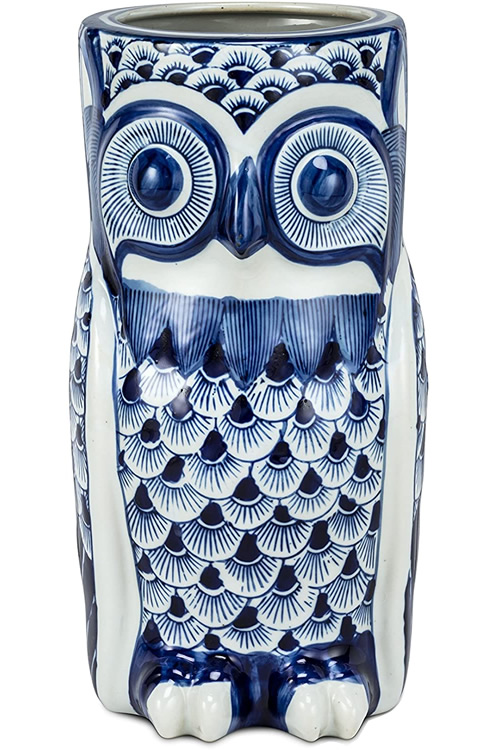 I love the blue and white, of course. And I think the owl is really amusing!
Blue & White Chinoiserie Umbrella Stands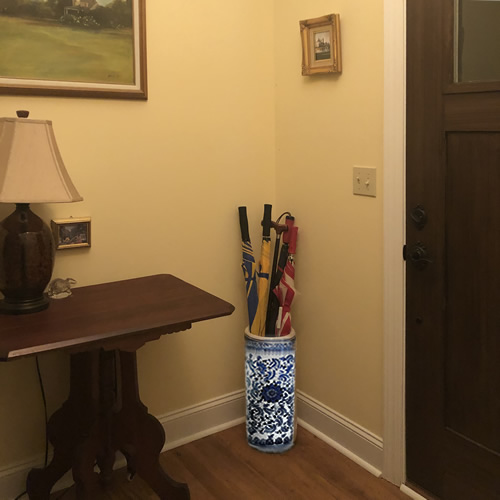 This is more what I usually choose, a Chinese sort of motif in cobalt blue one white.
There are a few in this collection with different blue and white Asian motifs. They are 8.5″ wide x 23.5″ high.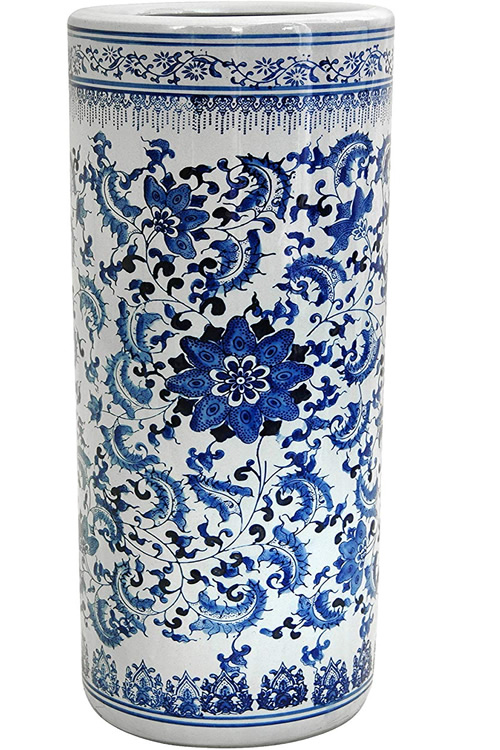 There are quite a lot of options. When you click through, they have even more choices. The prices for these are all over the place.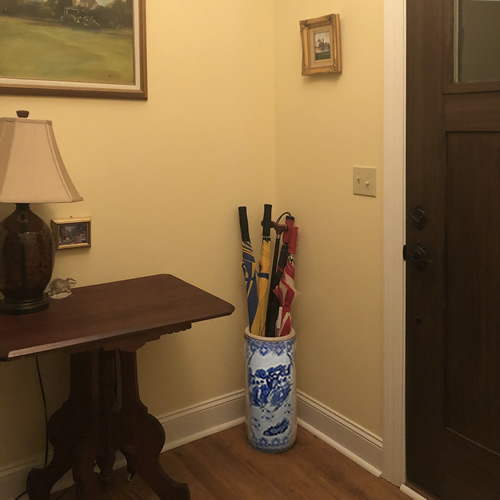 This is a good traditional choice, too. A sort of Blue Willow sort of pattern. This is more what I usually choose.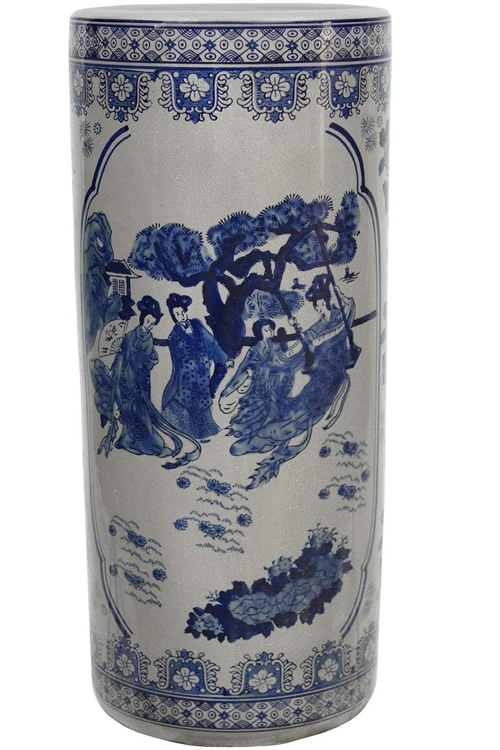 I always do like Chinoiserie Landscapes.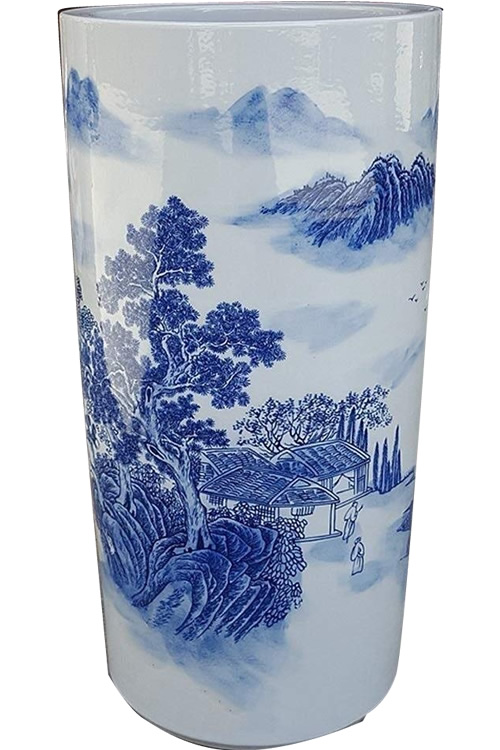 Blue & White Porcelain Landscape Umbrella Stand
If it were the same price as the others, or even close, this would be my first choice. I absolutely love everything about this one.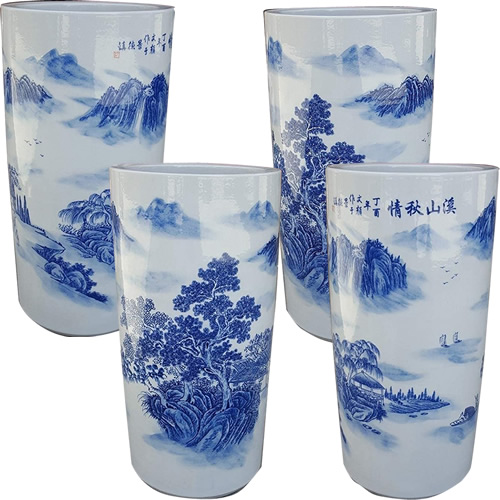 Here are all four sides in one view.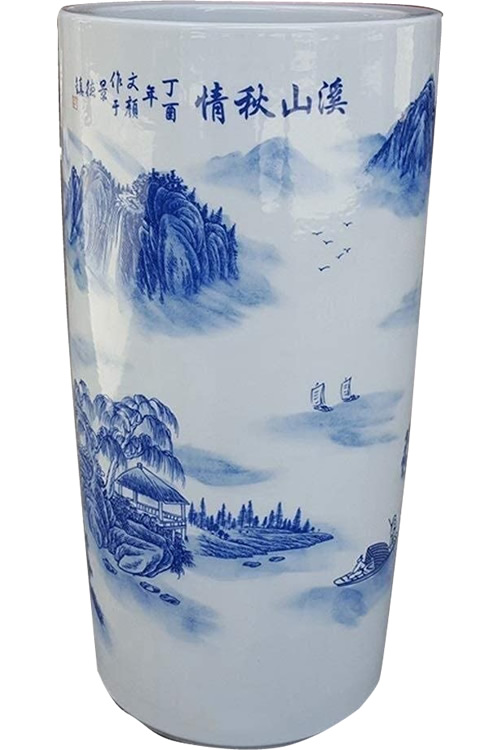 I love the Chinese writing at the top.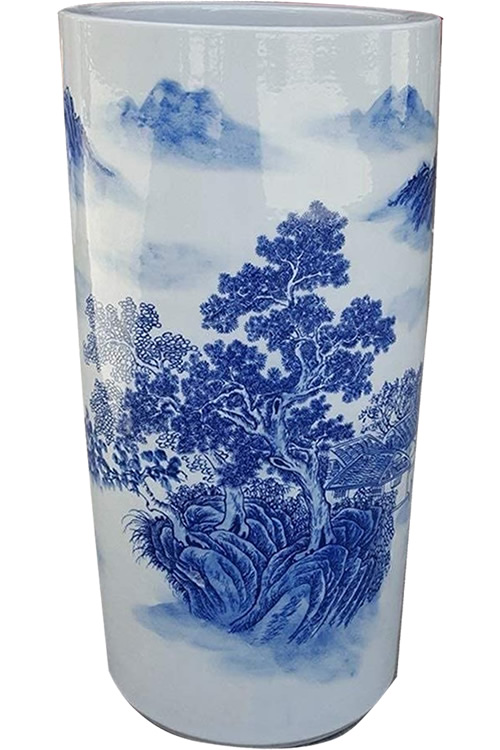 I love the detail in the drawings.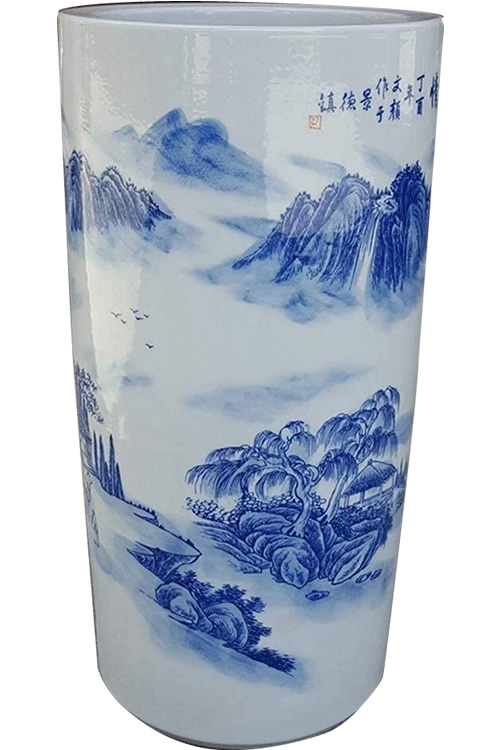 Yes, first choice… but not at this price. These landscape blue and white ceramic umbrella stands are more affordable.
More Blue and White Umbrella Holders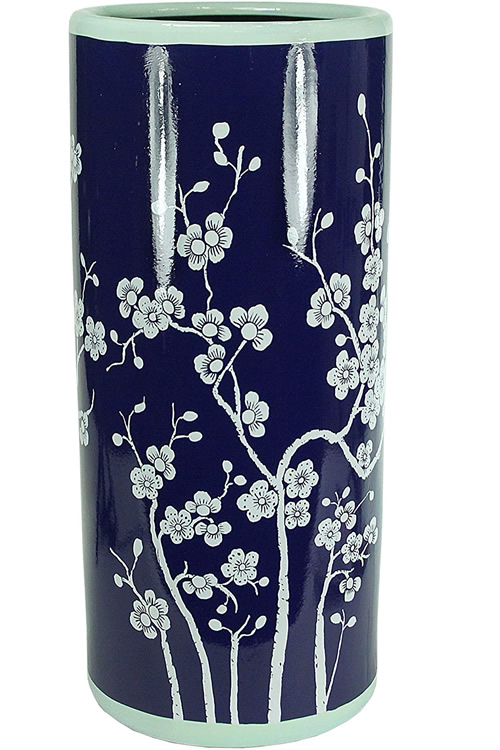 I like this one. It has a blue background and Japanese Cherry Blossoms.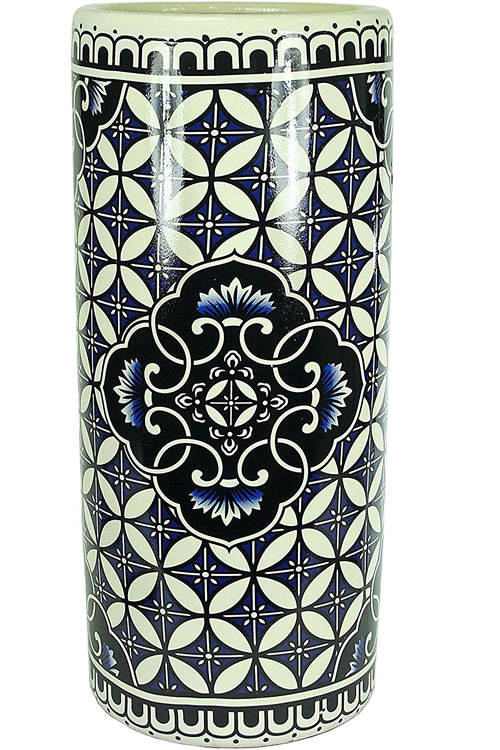 This one has more of an Italian look… maybe. Or could it be Moroccan?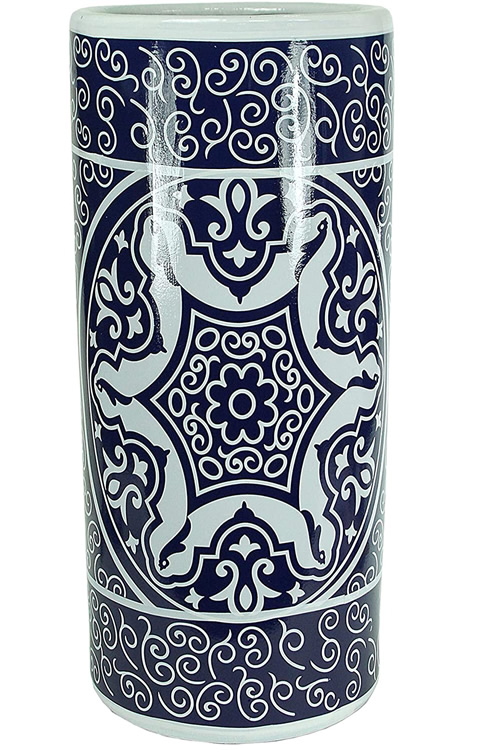 This one could be Moroccan, too. Or maybe it's and Indian motif?
Majolica Lemons and Italian Ceramic Umbrella Stands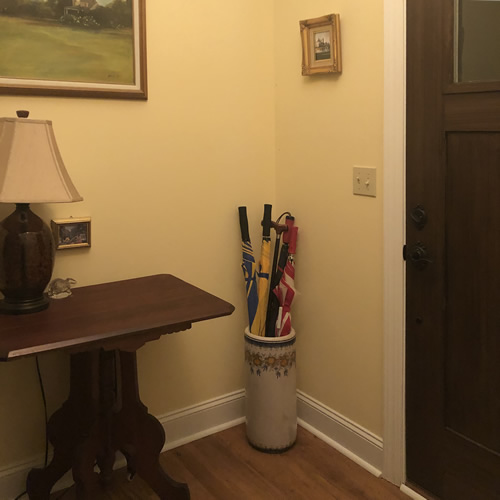 This is the umbrella stand I actually own. It is a terracotta type material, like majolica. The glaze is white with hand-painted lemons and a blue border. It has always gone very well with my cobalt blue, white and yellow.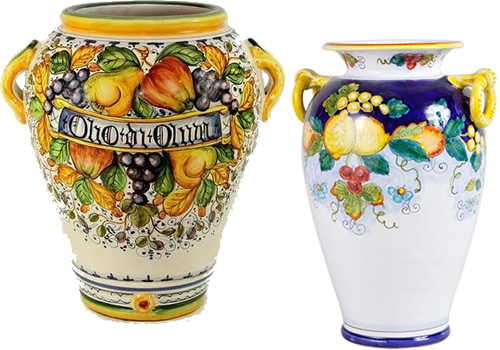 Here are two other Italian umbrella stands I had to add here. I do love them. Not for my house, for someone else's house.
The Olio di Oliva Opulent Fruit and Olives Umbrella Stand from the FRUTTA Collection is 19″ high. It is an "Exclusive Museum Quality Reproduction."
The Daphne Hand Painted Lemons Italian Ceramic Umbrella Stand From Deruta is only 16.25″ high, which is a lot smaller than any of the others. The one I currently use is almost 24″ high. But, I really do love the Tuscan lemons, flowers and leaves. It is hand-made in the "Famous Pottery town of Deruta, Italy."
There are a lot more to choose from… Not an easy choice and I haven't ordered anything. I keep going back to that owl, though. (Except then people will think I collect owls and I will have a lot of owl gifts.)