Blue Willow Light Switch and Outlet Cover Plates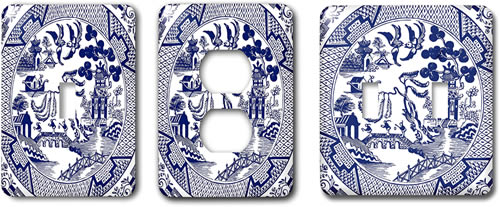 3dRose makes a few versions of cover plates for light switches and outlets.
They fit right on standard toggle switches or outlets. Just unscrew the old ones and screw these on.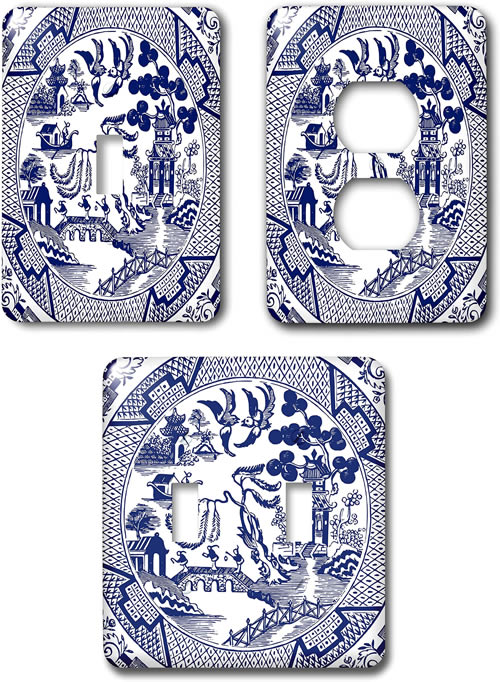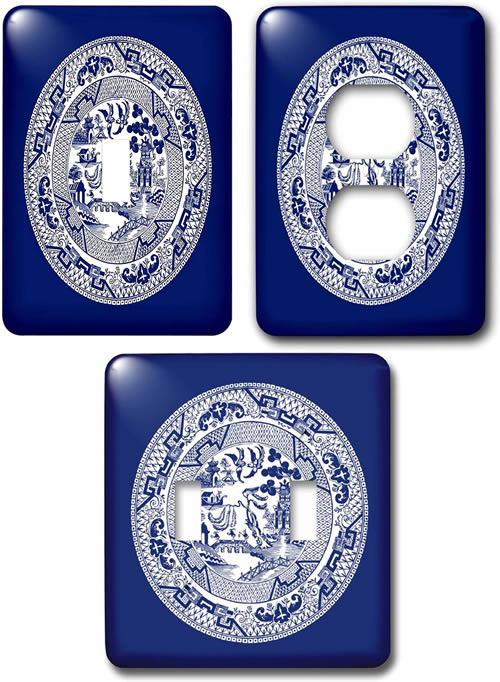 Here is a different version of the Blue Willow Plate pattern used for cover plates.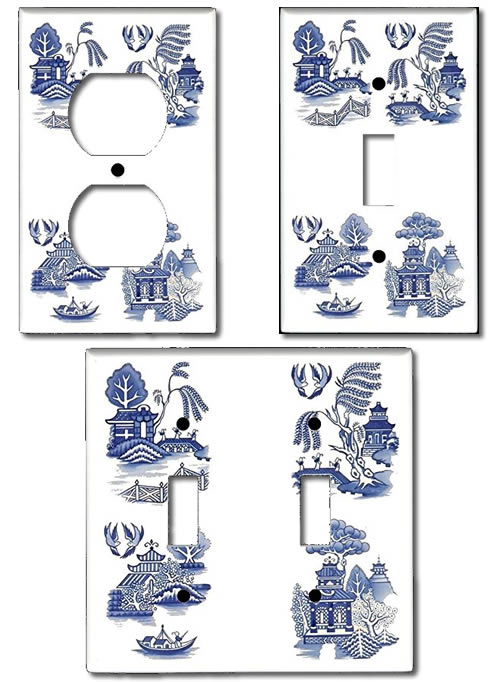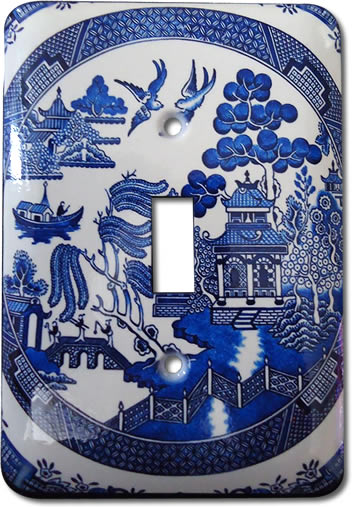 You can get metal Blue Willow Pattern switch cover plates made by Jessies Design Industries. I can't find that they have outlet covers.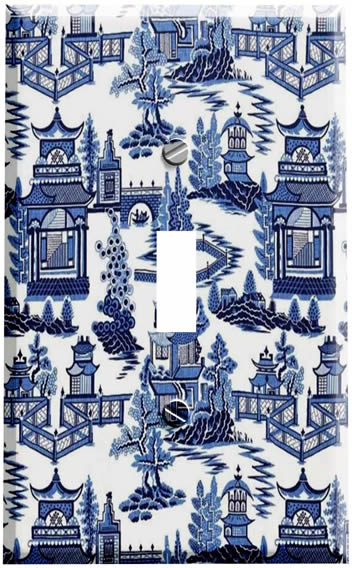 Gotham Decor Store Has this Switch Plate Cover.
I can't find any other sizes or an outlet cover to go with it.
Gotham Decor Store Switch Plate Covers

Add a splash of color or some fun designs to your walls.

All of our switchplates and outlets are heavy duty unbreakable metal and have been sealed with a UV resistant coating to protect it from any sun damage , fading, and allowing for an easy surface to clean without fear of damaging the artwork. A cinch to install and matching screws are included which blend right into the artwork hiding plain white screws.

We guarantee your complete satisfaction or money back. We are sure you will be delighted with these unique items.

Gotham Decor Store offers a large selection of matching products such as : Drawer Knobs, Switchplate Covers, Outlet Covers, Fanpulls, Nightlights , Fridge Magnets, Wall Prints, Trivets, Coasters, Mouse Pads, Mugs and Jigsaw Puzzles on Amazon.

THESE PRODUCTS ARE PROUDLY MADE IN THE USA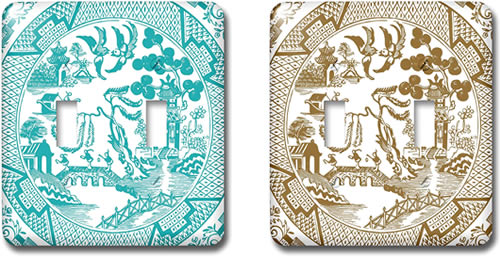 3dRose also makes Willow pattern switch plate covers in Teal or Brown versions, too.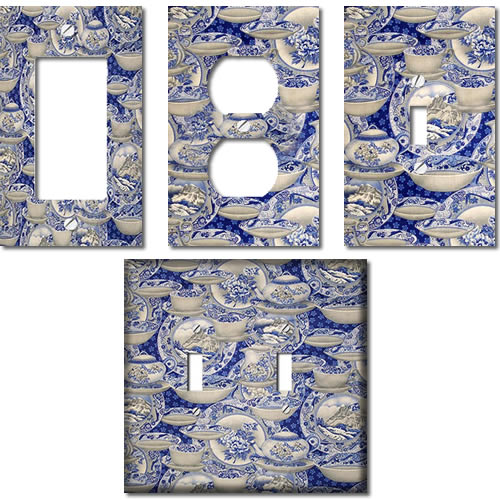 I was only able to find one Blue Willow pattern plate that will fit decora switches and outlets. It is made by Gotham Décor. It is enameled onto metal.  They make the same pattern on toggle switch covers and outlet covers.