Winter Blue Willow Back Pack Lunch Set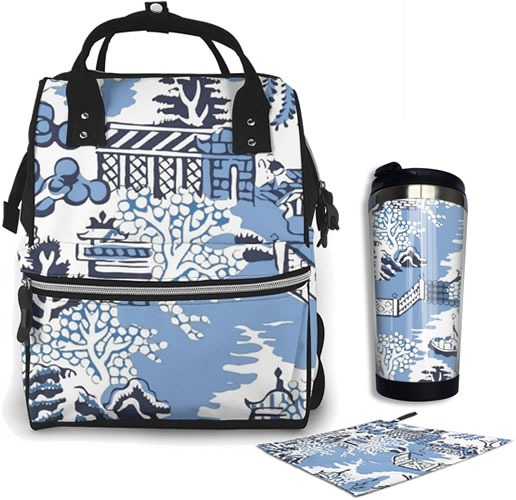 Pack lunch in these great Blue Willow pieces! A backpack style lunch box, vacuum travel cup and reusable zip bag now come in the Winter Blue Willow pattern. The light blue and navy print on a white background have the traditional pagoda, bridge, fence and stylized trees of the classic Blue Willow pattern.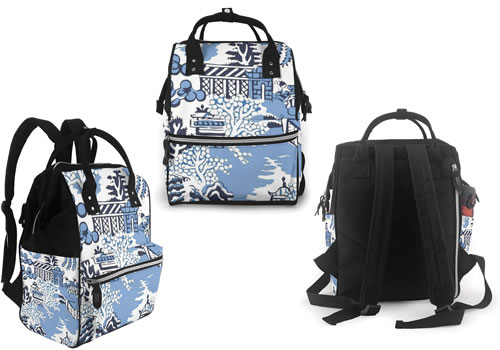 Winter Blue Willow Back Pack Lunch Box
The lunch box is 11″ x 7″ wide x 15.7″ high. It has two side pockets and a zippered pocket on the front.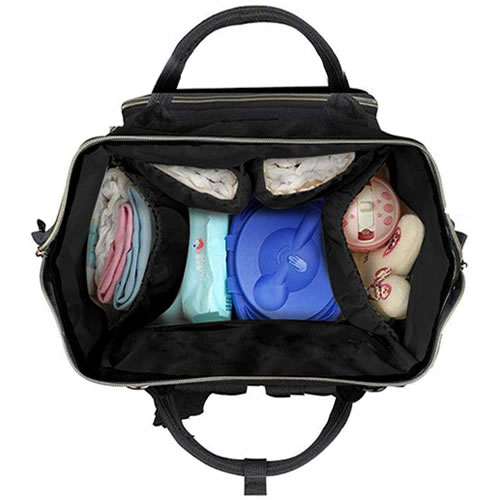 The lunch box opens wide to fit everything. Interior pockets keep things organized.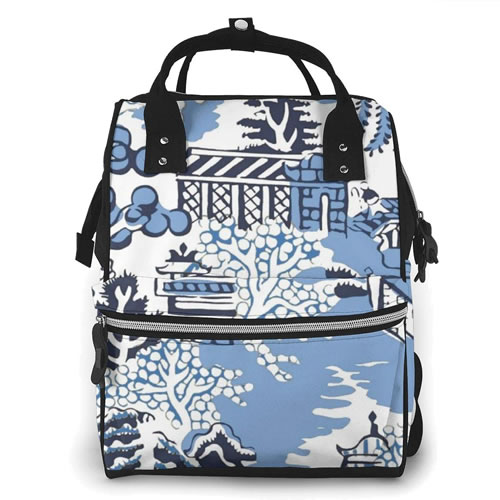 The lunchbox is made of waterproof canvas.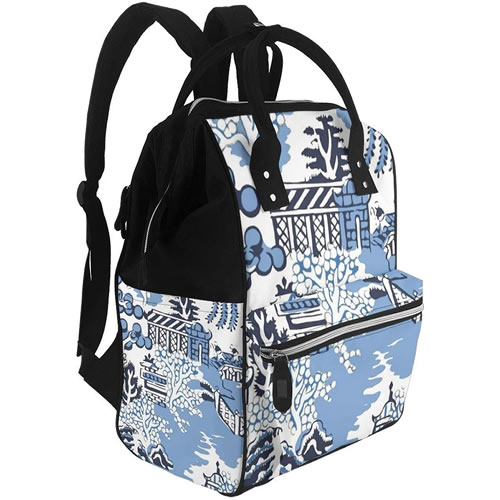 There are two handles on top and adjustable backpack straps on the back.
The back is padded to make it more comfortable to carry.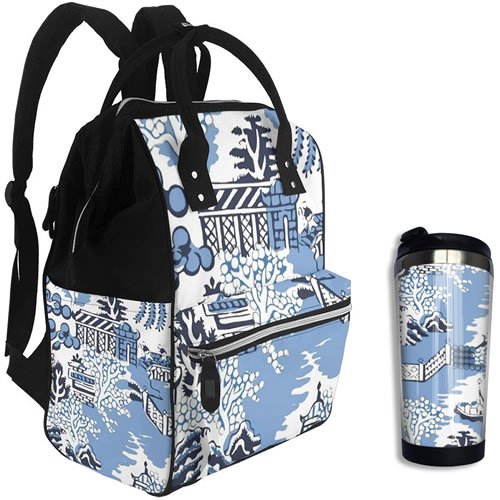 Winter Blue Willow Vacuum Car Cup
The Winter Blue Willow Vacuum Car Cup is printed in the same pattern.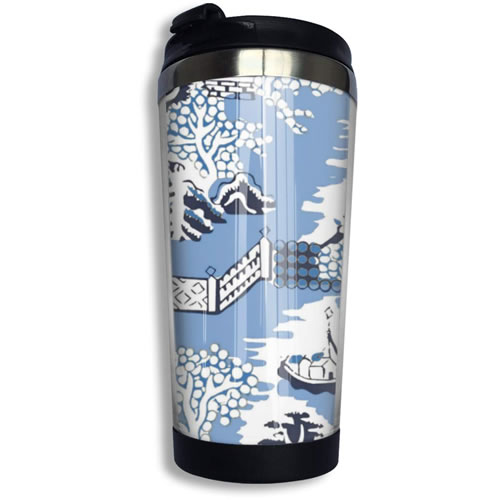 There is a coordinating insulated stainless steel travel mug.
It is made of 304 Stainless Steel and Food Grade ABS with a flexible, high temperature resistant silicone seal in the lid. It is made to keep cold drinks cold and hot drinks hot.
The cup is 6.6" high, 3 ¼" wide top and 2 1/2" at the bottom. It holds 13 ½ ounces. It will fit in car cup holders.
Winter Blue Willow Waterproof Reusable Snack Bag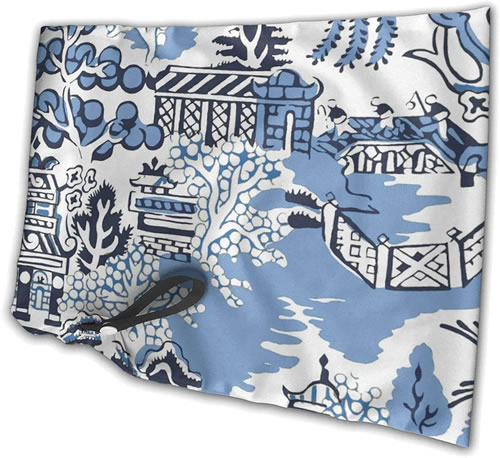 The reusable snack pouch is 15" x 11.7". It is made of Easy-wipe Waterproof Fabric.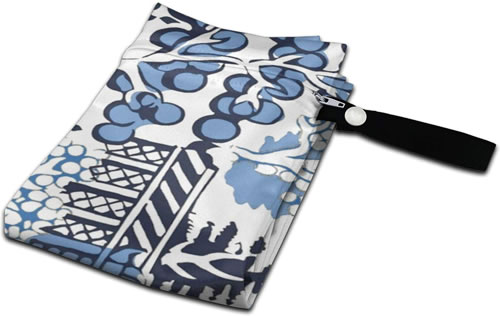 It has an invisible zipper and a little carry loop. It can be folded up to store.