Besa Lighting with Iridescent Dicro Swirl Glass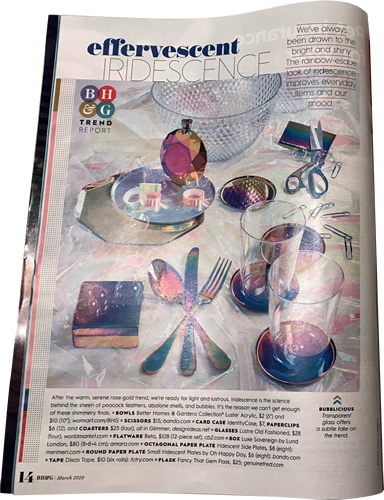 This month is the Trend Issue of Better Homes & Gardens magazine. It has about a dozen pages about "What's next in Home, Garden and Food".
Effervescent Iridescence

We've always been drawn to the bright and shiny. The rainbow-esque look of iridescence improves everyday items and our mood.

After the warm, serene rose gold trend, we're ready for light and lustrous. Iridescence is the science behind the sheen of peacock feathers, abalone shells, and bubbles.

Better Homes & Gardens March 2019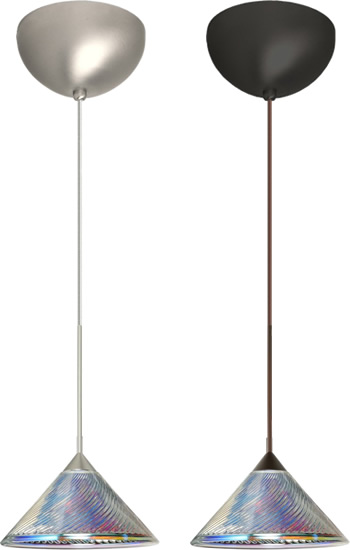 Besa Lighting has beautiful glass.
Dicro glass is clear blown glass with a technologically advanced dichroic coating applied to the inside. The coating contains multiple micro-layers of metals that create unique optical properties, which effectively alter both the reflected and transmitted light. So unlit, it appears like a mirror; when lit, it becomes translucent with an array of multicolored blue-purple effects.
They use this glass on pendants, monorail pendants, sconces, swing arm lamps and bath lighting.
You can see all the options here: Besa Lighting with Dicro Swirl Glass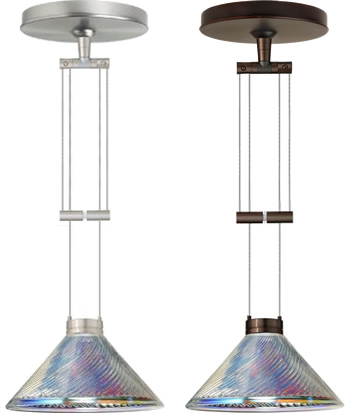 They even make adjustable pendants. They slide down to put light where you want it when you want it and up and out of the way when you don't!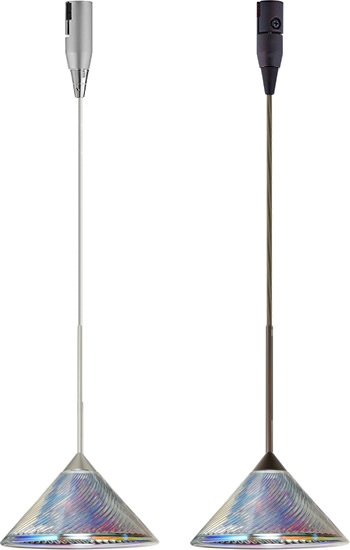 You can get Iridescent Iridescent Dicro Swirl Glass on pendants that clip onto Besa Lighting's monorail kits.
Besa's monorail kits aren't cheap, but they are high quality. There are a lot of options to customize the kit with lights and pendants.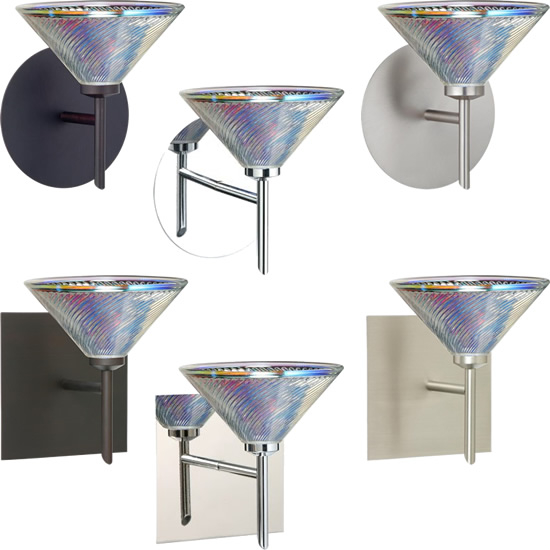 Besa Lighting makes small wall bracket sconces that are rated for damp location.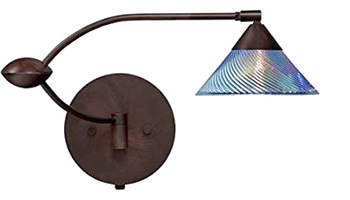 Even the swing arm wall lights are rated damp location. They come in two finishes and there are hundreds of glass choices. One version extends 18.5″ with an arm that rotates 155° and pivots at the center. The lamp head rotates and pivots.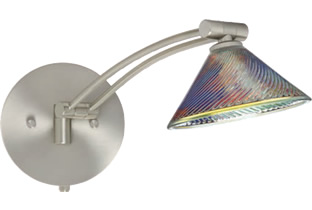 The other extends 13″ with an arm that rotates 130°. The arm raises and lowers and the lamp head pivots.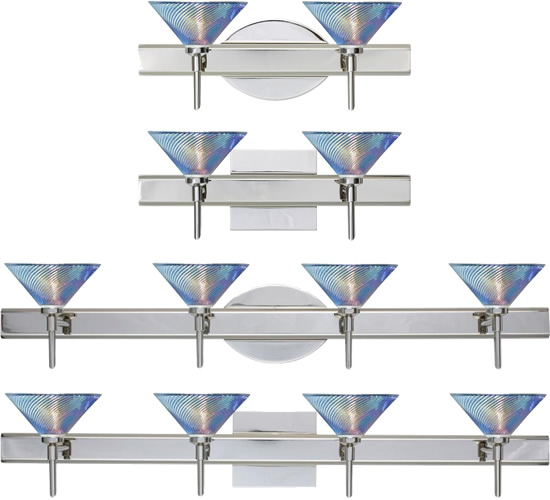 The bath lighting comes in chrome, bronze or satin nickel. You can have an oval or square backplate. The plate can adjust to wherever your electrical box is, so you can still center your lights, even if your box is off center.
See the rest of the Besa Lighting with Dicro Swirl Glass >