Paper Nano Miniature Building Kits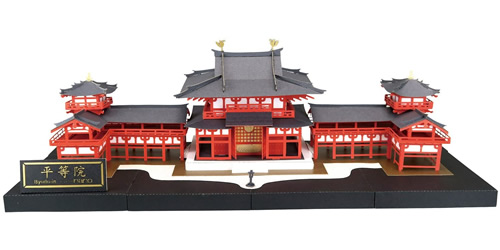 Paper Nano is similar to origami using laser cut intricately detailed parts.
Paper Nano is a miniature paper craft you enjoy making by folding and gluing highly-detailed laser cut paper sheet. The delicateness and the warmth of paper itself are expressed beautifully in each product.
The kits have sheets of pre-printed quality paper with the tiniest details laser cut out. You follow the directions step-by-step to fold, crease, curl and bend these parts to create an intricate scale model.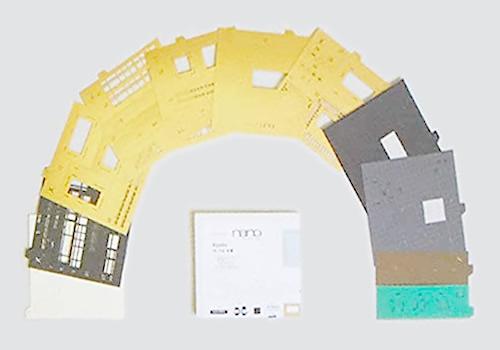 What's in the kits?
step-by-step assembly instructions
display shadow box
printed and laser cut paper sheets
Kits include historic architecture, landmarks and artifacts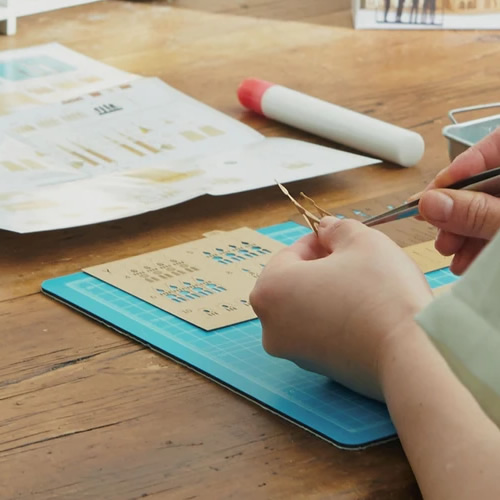 The kits are appropriate for older children, but not little children. You need to cut some of the pieces apart. The kits include everything you need, except a utility knife, tweezers and transparent glue.
Follow the step-by-step instructions. Separate each piece. carefully glue in place.
When you are finished, you have a beautiful miniature in a shadow box or display stand.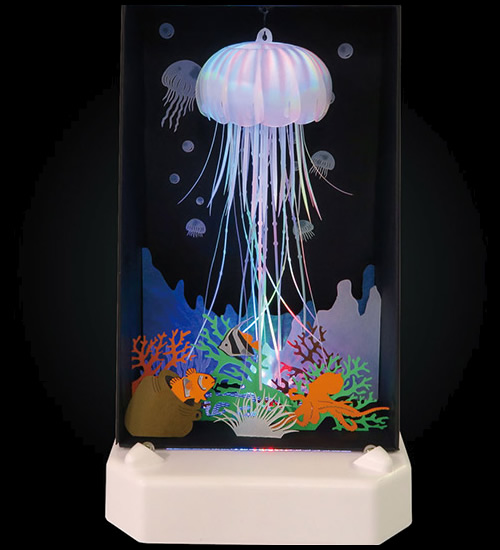 You can add light to make your model even more beautiful.
Complexity Levels
There are different levels, depending on complexity.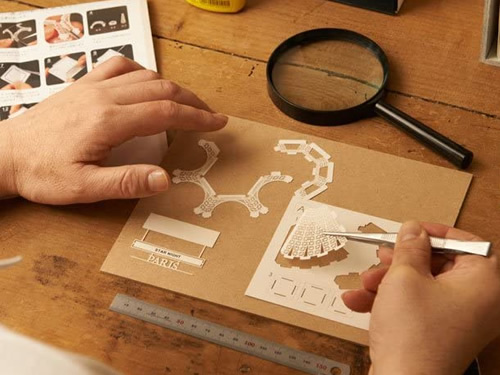 Beginner levels are still very engaging. Higher levels are very complex.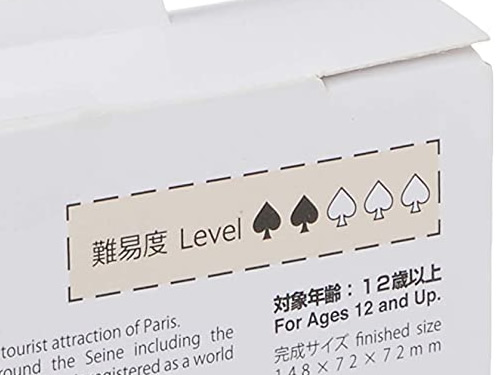 It can be hard to find the level. Look on the back of the box.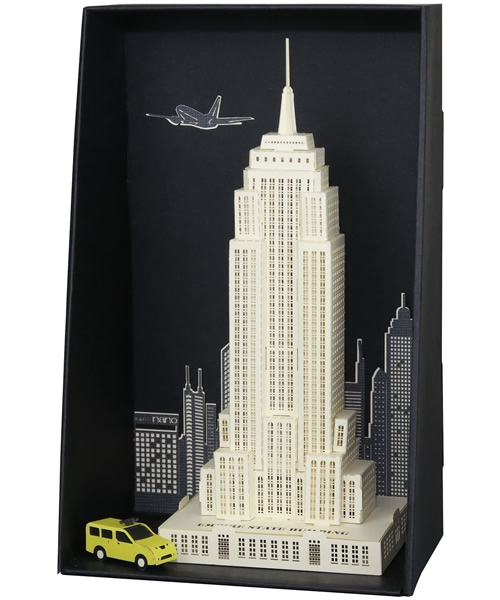 Level 1
Paper Nano Empire State Building PN-122
Paper nano employs sturdy card stock packaged in a small box that becomes a display piece for the assembled paper nano object: a precise 3D paper craft model of a famous world landmark manufactured using laser-cutting technology.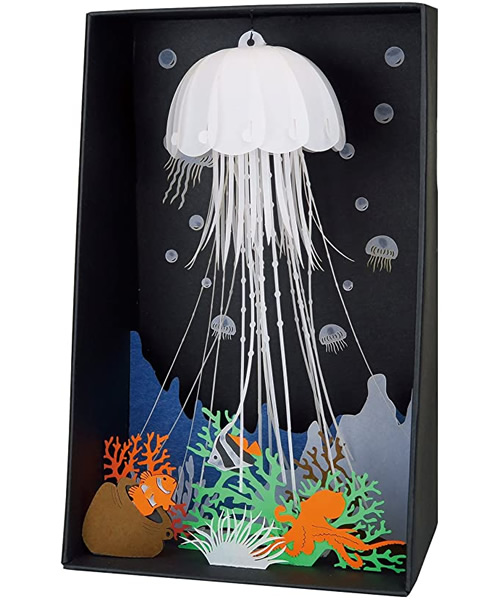 Paper Nano Jellyfish
Jellyfish in his underwater environment with coral, an octopus, angel fish and clown fish. Using the LED display light (sold separately), the semi-transparent jellyfish is lit up beautifully, like magic.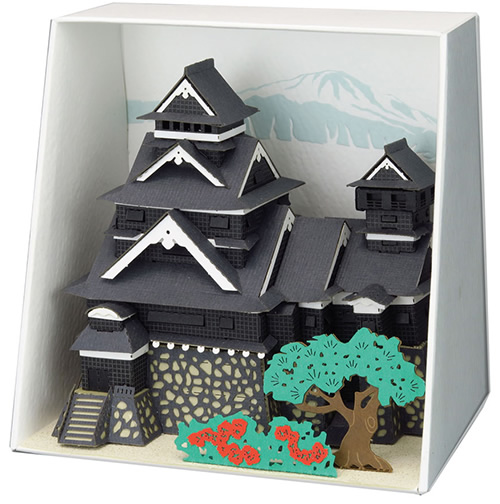 Level 2
Japan Series Kumamoto Castle
The Kumamoto Castle is one of Japan's famous castles. The details of the stone walls and the roofs are expressed carefully using laser cutting technology. The pieces are made larger than the former series, easy for both children and seniors.
A percentage of the sales of this product is donated to Kumamoto Castle for restoration.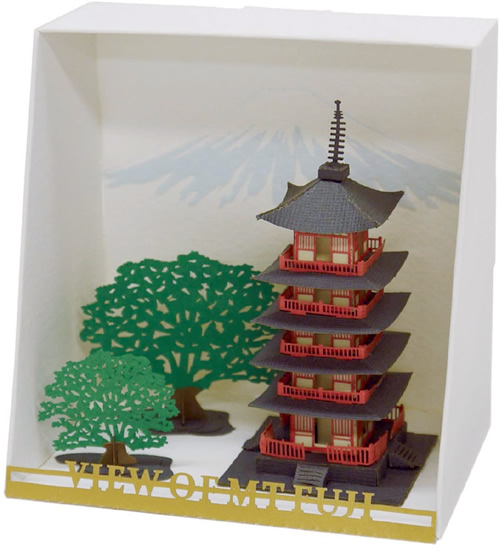 Japan Series Five-Story Pagoda
Five-story pagoda laser cut paper model kit.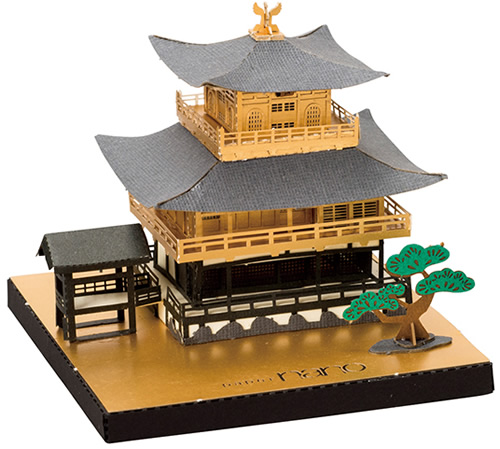 Level 3
Japan Series Kyoto
The temple is famous for being covered in gold leaf as well as its beautiful reflection in the pond.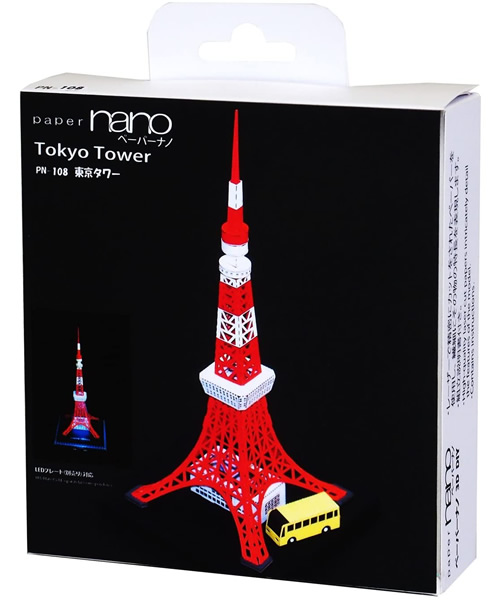 Japan Series Tokyo Tower
Built in 1958, the 333-meter-high Tokyo Tower is a popular tourist attraction in Tokyo.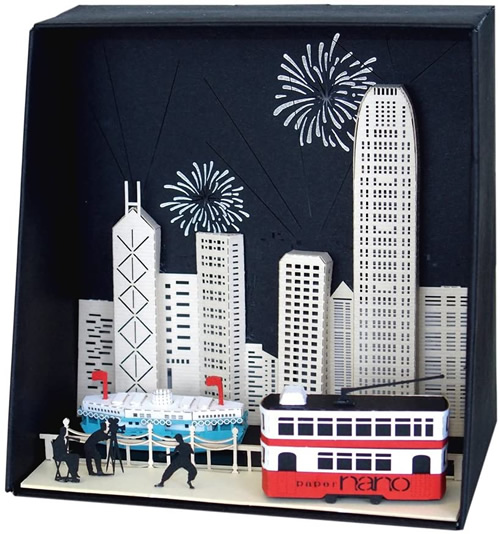 Hong Kong is the 7 million person metropolis of the People's Republic of China. The Paper Nano Kit makes the characteristic skyline of the metropolis under New Year's fireworks.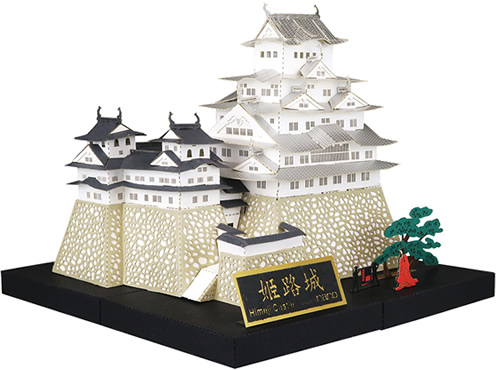 Level 4
Japan Series Himeji Castle Deluxe Edition
A deluxe version of the Himeji Castle. The pieces are made larger than the former series, friendly for papernano beginners. The details of the stone walls are expressed beautifully using laser cutting technology.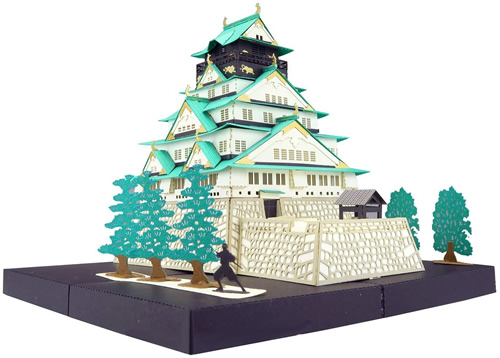 Japan Series Osaka Castle Deluxe Edition
A deluxe edition of the Osaka Castle. The unique color features of the roof is illustrated carefully and the details of the castle are expressed using laser cutting technology.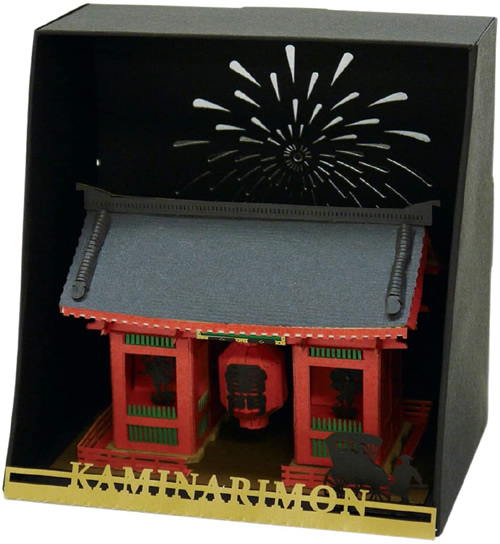 Paper Nano Kaminarimon Gate Model PN103
The gate at Senso-ji in Asakusa. Officially named Furaijinmon. The giant red lantern under the gate weighs as much as 700 kgs.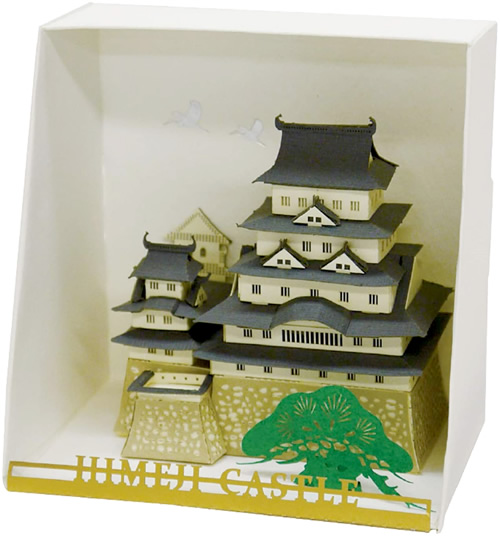 Level 5
Japan Series Himeji Castle
Also known as White Heron Castle. Registered as a World Heritage Site, Himeji Castle is considered to be one of Japan's national treasures.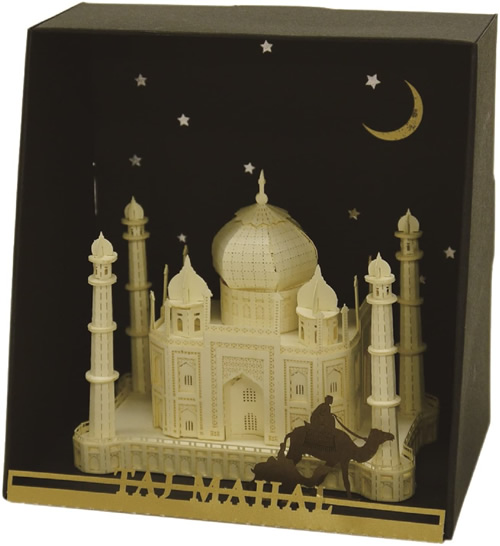 World Series
Titanic
Palace of Versailles
Black Pirate Ship
Sailing Ship PN-127 Level 3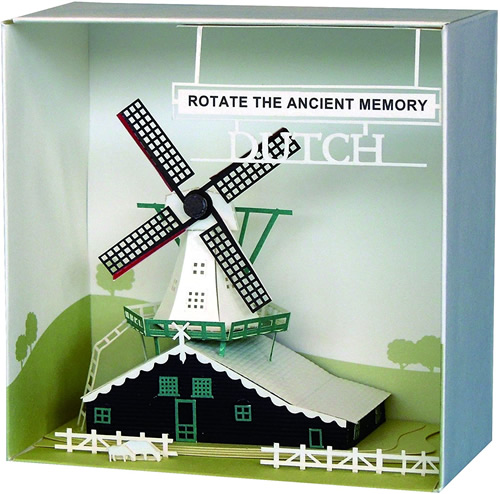 People collect Paper Nano kits. When kits are retired, sometimes they are valuable.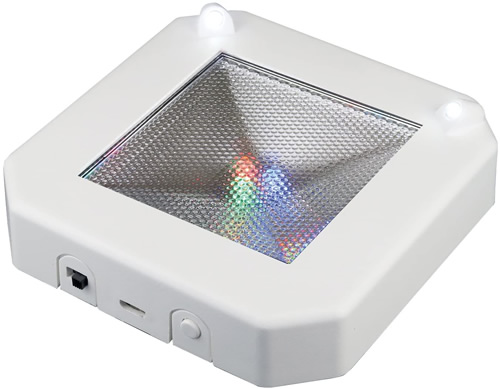 Paper Nano LED Light Accessories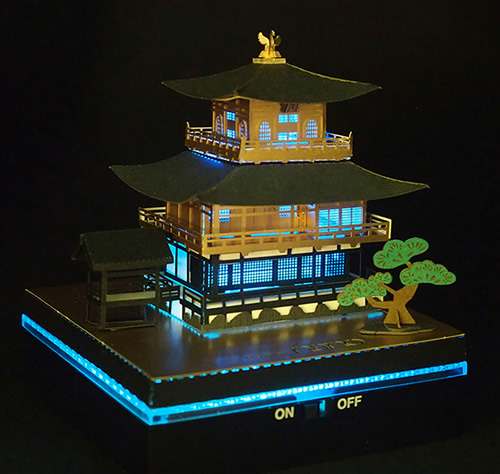 LED Display Light White (Micro USB)
LED Display Light Black (Micro USB)