Blue and White Chinoiserie Aprons and Capes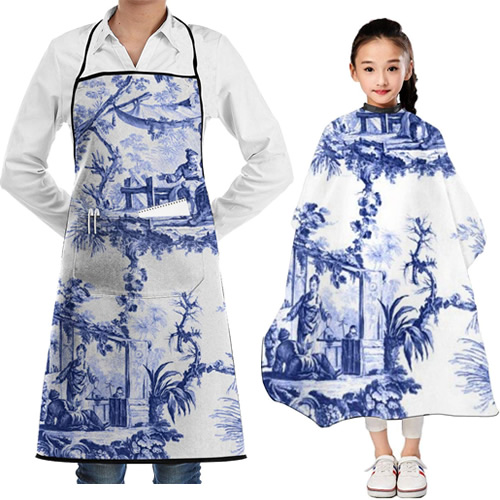 I found two chinoiserie toile prints in blue and white that are being made as salon capes and matching aprons.
There are two fabrics; one in cobalt blue and white, the other in powder blue and white.
Chinese-inspired landscape patterns have been popular since the 18th century. Blue Willow became the most common. Chinese landscapes were re-drawn by European artists designed after motifs on blue and white Chinese import porcelain and ceramics. The pattern has been used not just on dishes and other ceramics, but became a prevalent pattern for wallpaper and fabrics.
Toile or Toile de Jouy is cotton or linen printed with designs of landscapes and figures. The same patterns were used on other products.
Chinoiserie means a European interpretation of Chinese and other Asian motifs. It is usually stylized and highly decorated.
Cobalt Blue Apron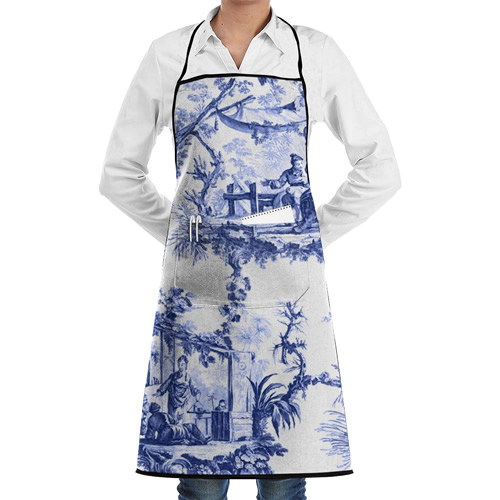 The Cobalt Blue Apron has exotic stylized Asian scenes.
Powder Blue Apron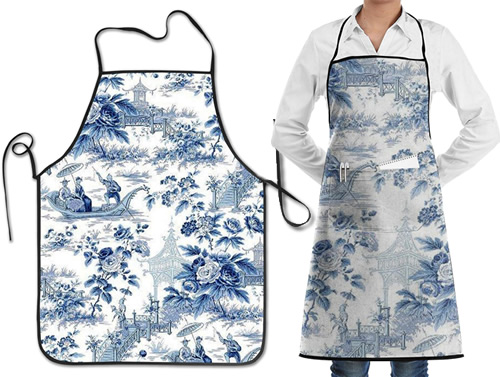 The print on the Powder Blue Apron has landscape scenes with Chinese figures, gondolas and flowers.

Cobalt Blue Salon Cape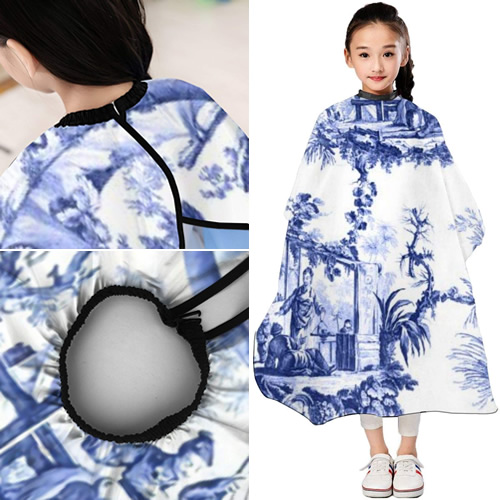 The capes come in two sizes, one small enough for children.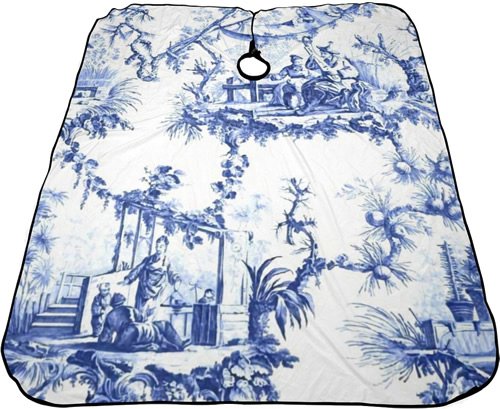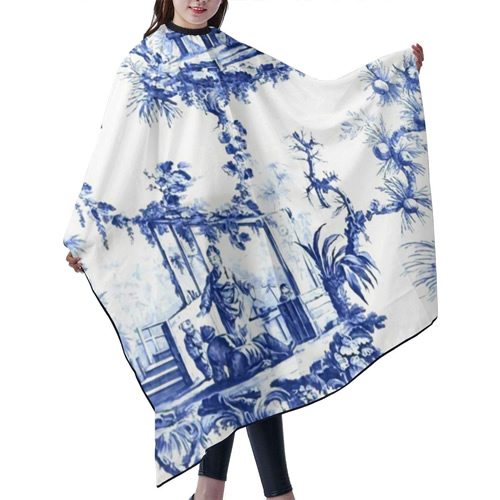 Powder Blue Salon Cape