Chinoiserie Embroidered Towels by Jessiemaie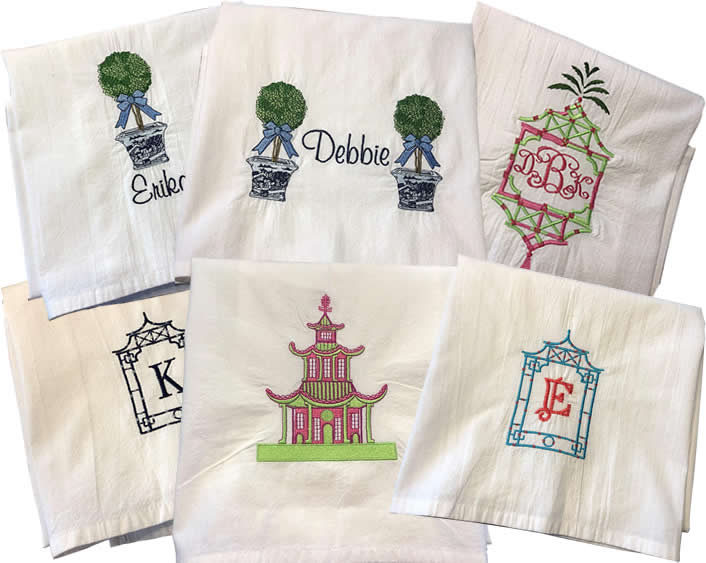 I found these wonderful embroidered towels on Amazon Handmade.
Jessiemae does personalized and customized machine embroidery in a lot of different patterns. I love these!
The towels are not hand made. They are 26″ square flour sack towels with hemmed edges and a corner loop. Jessiemae pre-washes them, so they won't shrink and pucker if you use them.
Flour Sack Dish Towels
Flour sack dish towels are made of thin loosely woven cotton. I have quite a few of them. The first time I got one, I thought it was only for looks, but actually they are quite absorbent.
A long time ago flour came in cotton fabric sacks. People used the fabric to make all kinds of things, like dresses and towels. A lot of early quilts were made with the fabric from flour sacks.
The cotton is thinly woven, but it is not as loose as cheese cloth.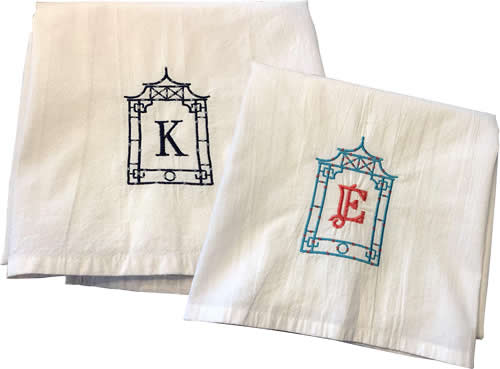 Customized
You can choose any colors and color combinations and you can choose from different fonts.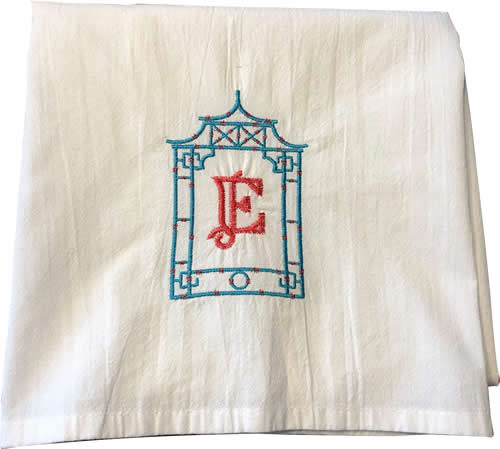 This is the Pagoda Frame. It fits perfectly with the single initial, like this.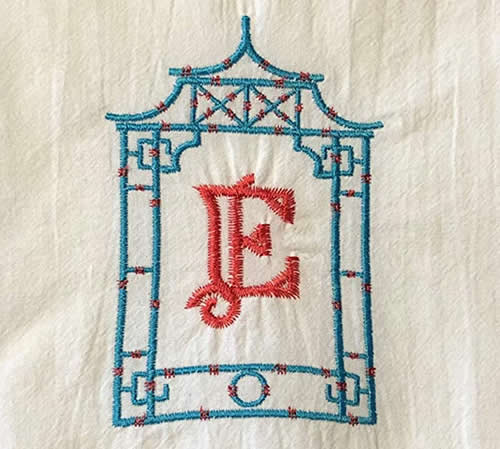 You can choose the colors and the font for the initial.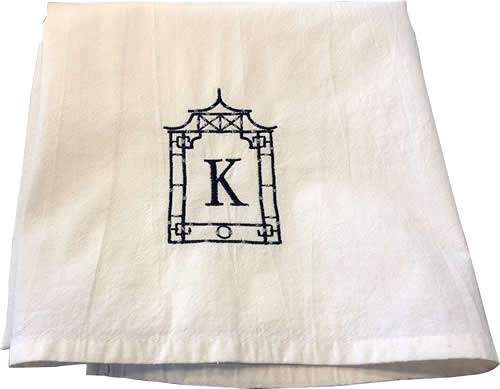 Here is the same Pagoda Frame with different colors and font.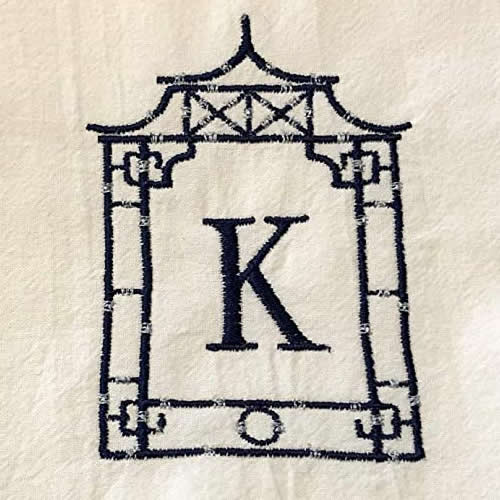 A close up shows that it looks like black with just a little bit of grey to make it look like bamboo.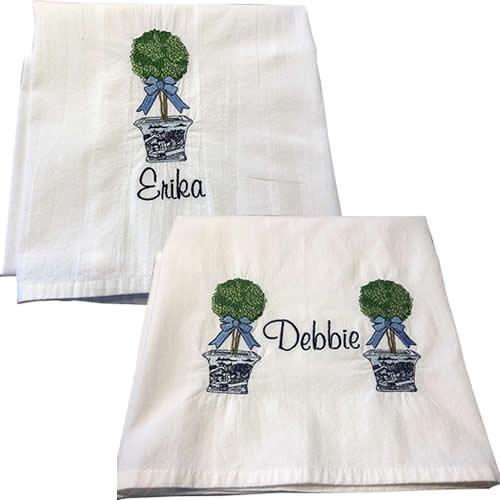 Chinoisery Topiary
Jessiemae has two versions of the towels with the topiary tree in a chinoiserie pot. You can change it up with your favorite color for the name and the bow.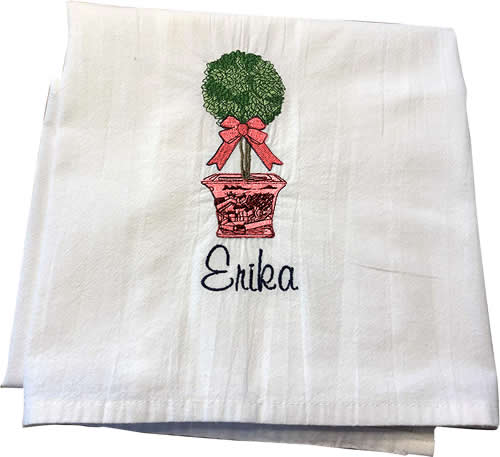 You can even change the other colors, too. How about this for someone who collections Red Willow or Pink Willow?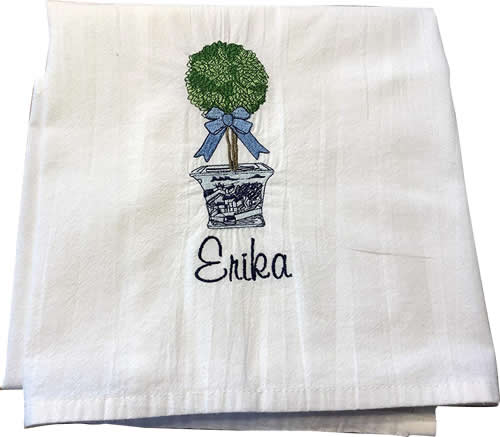 This is a towel with one embroidered on topiary with the name below it.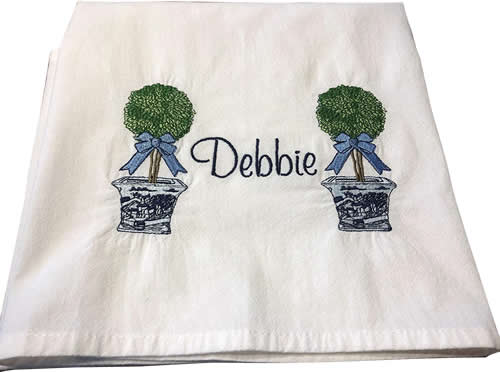 With the two topiaries, the name is between them.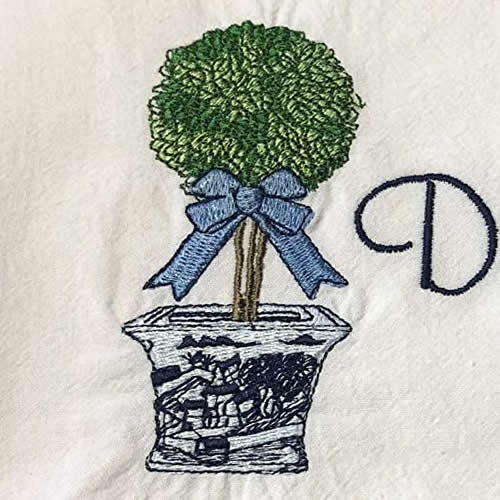 If you want to change the font, the lettering style, she will sent you pictures of what it will look like before you order it.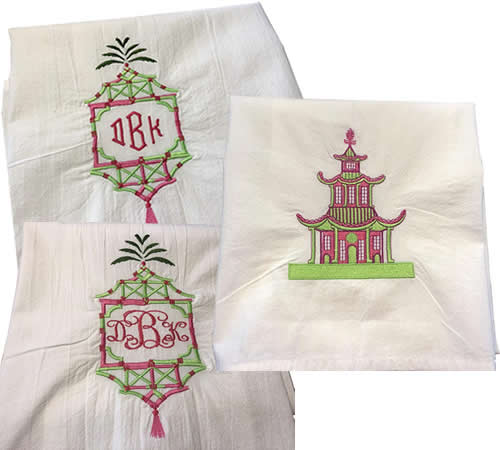 Chinoiserie Palm Pagoda Frame and Pagoda in lime green and hot pink.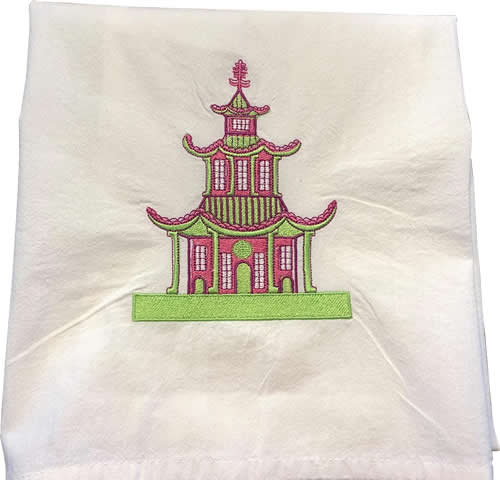 I love the Pagoda!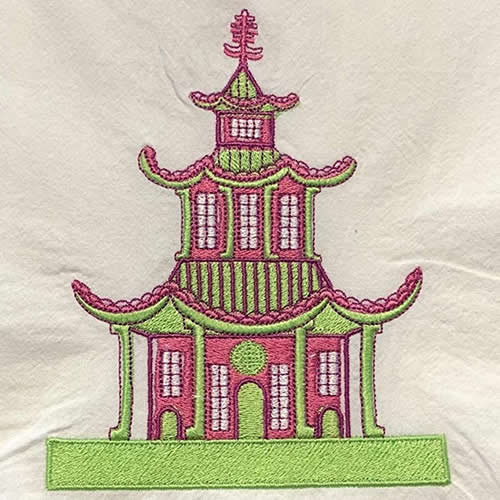 She can make it in any two colors you choose.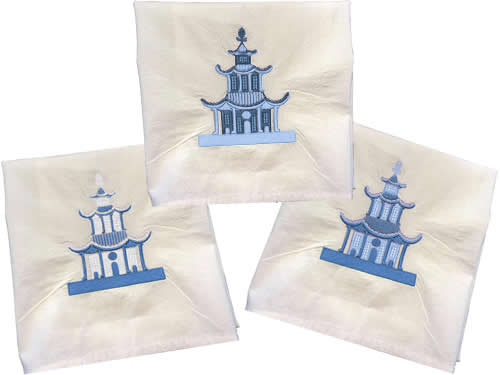 What do you think of these Blue Willow variations with blues and white?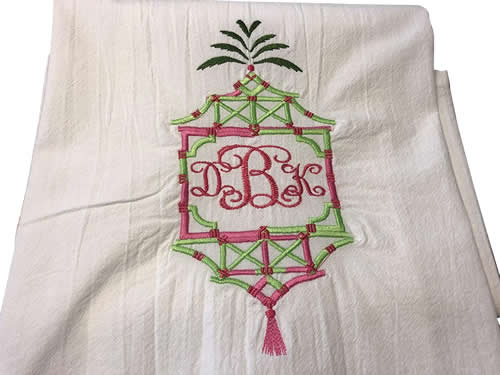 This is the Chinoiserie Palm Pagoda Frame. You can personalize it with choosing different colors or a different font for the monogram.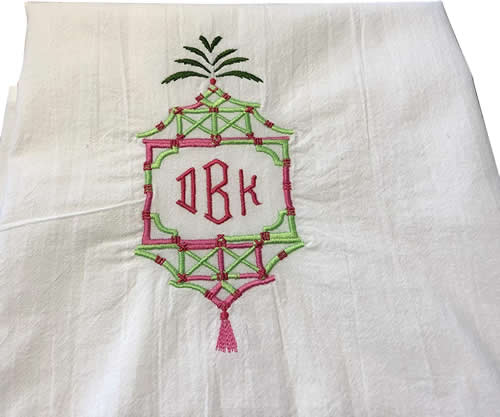 This is the same monogrammed frame with a different font.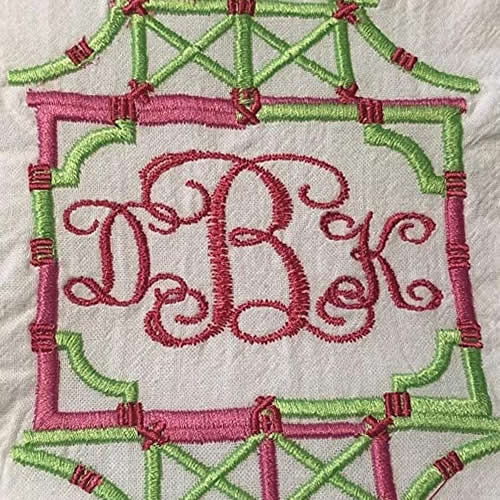 This font kinda loops together.
Remember, in a monogram, the LAST name initial goes in the center and is larger, with the first name on the left and middle name on the right.