Whimsical Blue Willow Chickens
I love Blue Willow and I am not the only one. There are so many fun pieces available with cobalt blue transfer of the Blue Willow pattern. These hens and roosters are from a lot of companies. Some are available new. Others you are going to have to look for on eBay.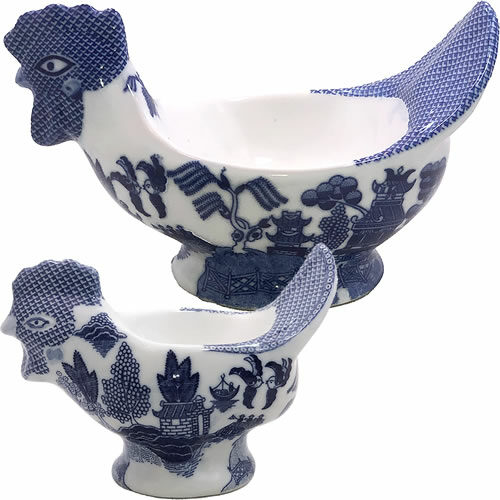 This small bowl and egg cup are on Amazon. They are from UCO.
The bowl is 3 1/2″ wide, 7″ long and stands 4″ high. The egg cup is a little over 2 1/2″ wide, 4″ long and stands a little over 2″ high.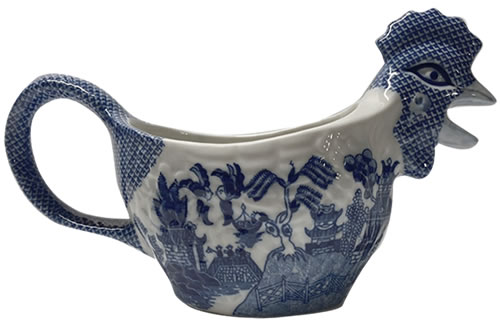 This Blue Willow Chicken gravy boat has the same print. The beak is the spout.
Search for Blue WIllow Chickens on eBay >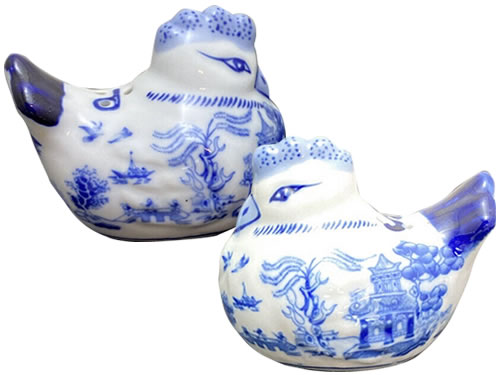 These little salt and pepper shakers look like fat little hens. They have the traditional blue willow transfer with hand painted details.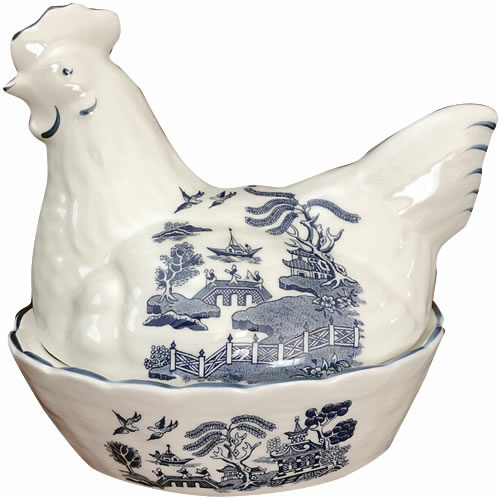 This version of the hen on a nest is made of ceramic with the traditional Blue Willow pattern. The hen lifts off the nest bowl.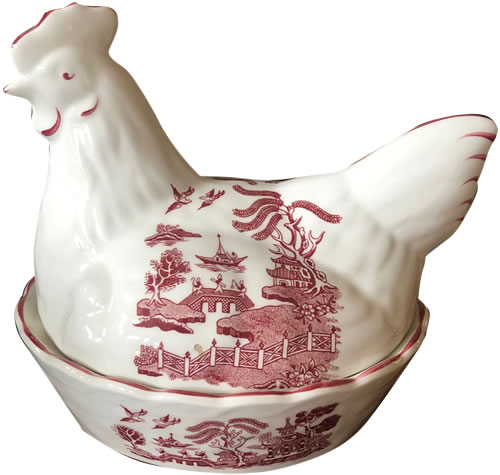 It is also available in Red Willow.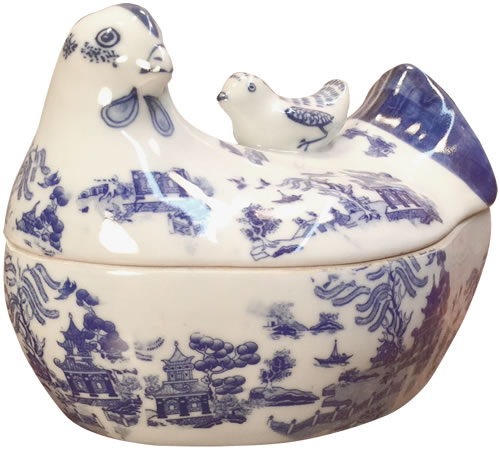 The casserole has a not-too-well-applied Blue Willow pattern. It is 6″ wide, 8 1/2″ long and stands 6″ high. The little chick handle and the hand-painted details make up for a multitude of other not-so-careful details. Keep checking eBay. You may be able to find a better version.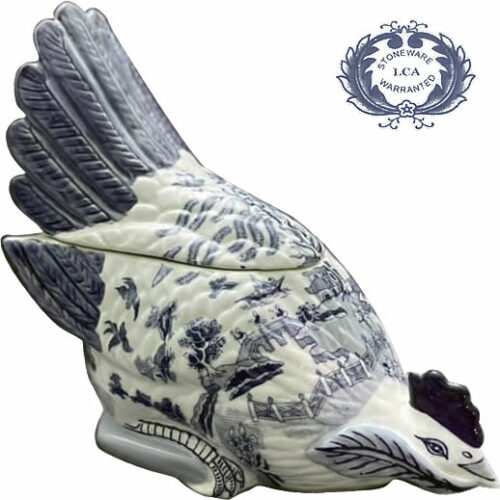 If you find one of these chicken cookie jars, grab it. It is hard to find. The Blue Willow pattern is carefully applied to the back of the chicken, the feathers and details are finished in cobalt blue and the legs and eyes are hand painted on.
Search for Blue WIllow Chickens on eBay >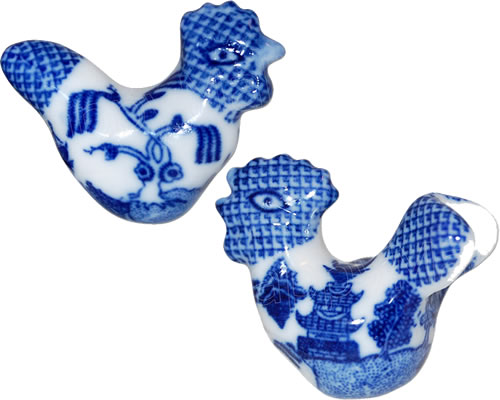 These little Blue Willow Cabinet knobs are small, 1 1/2″ wide.
Blue Willow Cabinet Pulls, Knobs and Handles >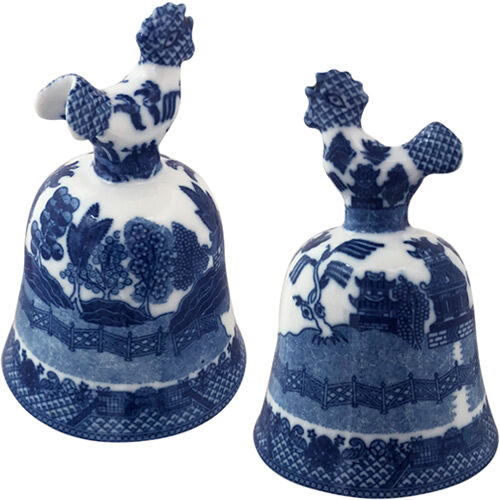 These small Blue Willow bells have a rooster as the handle.