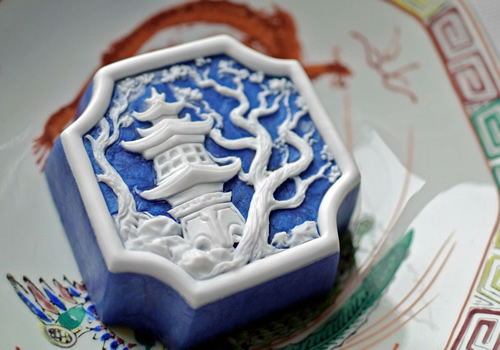 I was looking for a pagoda soap pump dispenser and found this soap instead.
It is Glycerin soap, made here in the United States.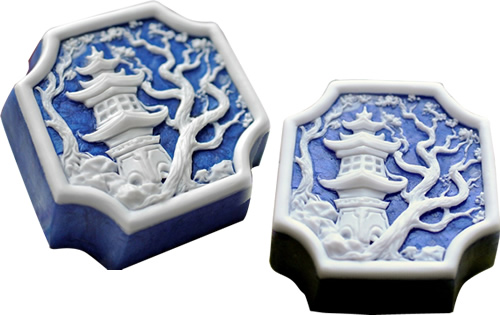 The eBay listing says:
Oriental Pagoda Temple with Plum Tree Soap
Handmade Soap in Lapis Color

Looking for a truly unique item? Then this highly detailed soap is for you!  This unscented glycerin soap shows the wonderful detail of plum tree with blossoms in front of a pagoda temple.  Background color is lapis blue.  Due to the handmade nature of this product, color and pattern can vary.

Soap is handmade in small batches and hand-molded into soap. Dimensions are approximately 3″ x 3″ x 1.25″. Total weight of the soap is approximately 4 ounces (113 g).

Ingredients: Sorbitol, Propylene Glycol, Sodium Laureth Sulfate, Sodium Stearate, Sodium Myristate, Sodium Cocoyl Isethionate, Glycerin, Colorant (such as Titanium Dioxide, Mica-based Pigment, FD&C Dyes, Iron Oxides, Glitter)

Best use by: Begin to use and enjoy your freshly-made soap within 1-3 weeks of receiving. Unlike most of the soap available commercially, this soap has no extra preservatives, UV color stabilizers, etc. This soap is also a high glycerin, high water content soap. So over time, this soap will change color, lose its fragrance, and react to the moisture in the environment by either absorbing it along the surface of the soap (especially if the soap was painted with mica), or the soap can dry out. Best use within a few weeks of receiving. After this time the soaps will be reacting to humidity, the colors can begin to change (especially if the fragrance oil contains vanilla), colors can fade, the colorant can move into white soap (for two-tone soap), and fragrances can begin to lighten.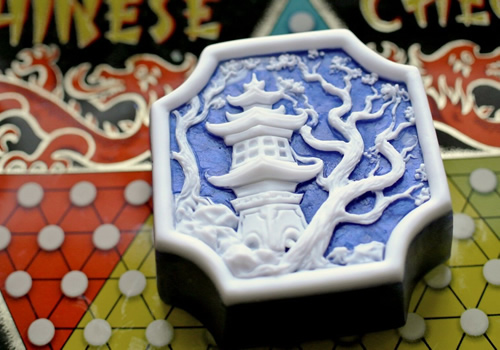 The soap looks beautiful!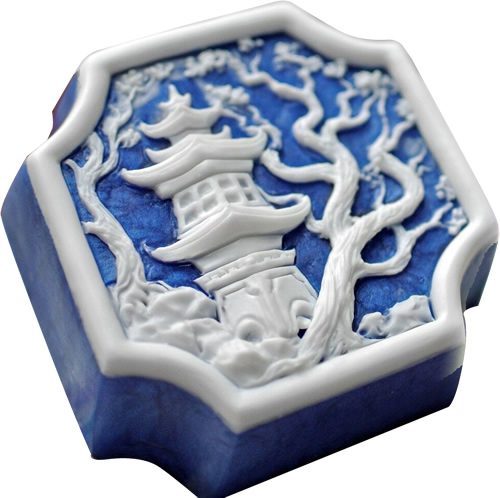 The white against the blue background really brings out the detail.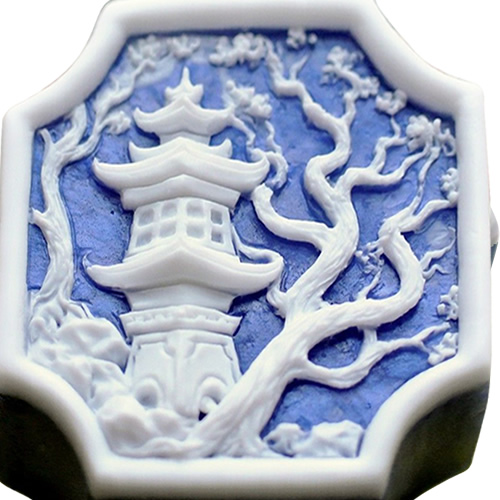 This is a closer view of the detail.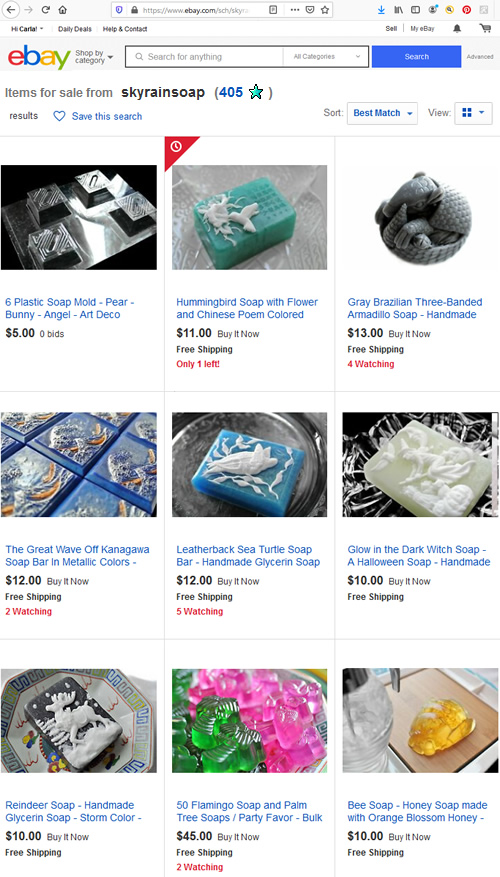 I looked at the rest of her items and she has all kinds of soaps. (Including Dr Who Tardis soaps.)
The eBay ID is skyrainsoap, so I googled. She has an etsy store.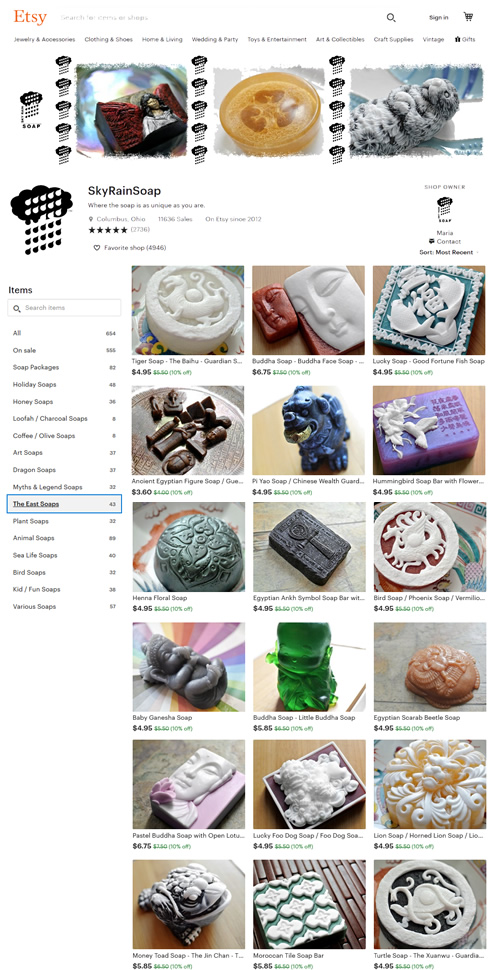 She sells all kinds of soap. These are just some of the ones she calls the East soaps.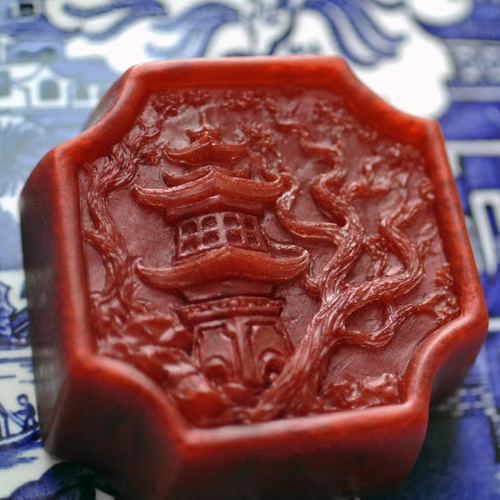 She has the same Blue Willow pattern soap available in red! That would look great against a Blue Willow soap dish! She makes custom orders, so you can get any of her soaps in blue and white.