Zhuan Xin Ping Rotating Vases: Traditional Chinese Vase Shapes – Part 2
Rotating Vases are one of the most unique chinese porcelain forms. Two or more pieces create a vase with cut outs to see one pattern or scene through another. A cut out frame, cut parts in a landscape or a cut work pattern allow an inner vase to show through an outer vase.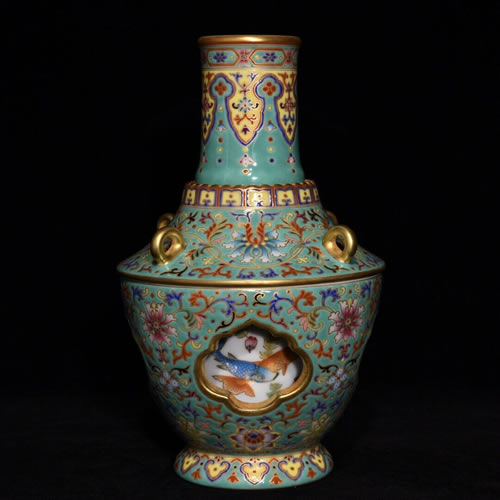 Zhuanxinping; Rotating Vase
This is a rotating vase. The inside vase can be seen through a window in the outside vase. The scene changes when the inside vase is rotated.
… vases that rotate within other vases or conjoined vessels. The work of connecting multiple vases is deceptively complicated, requiring precision cuts and high level of craftsmanship… These types of vases can have between two to seven mouths. The more vases are joined together, the harder…

The Origins and Evolution of Chinese Ceramic Shapes, Sothebys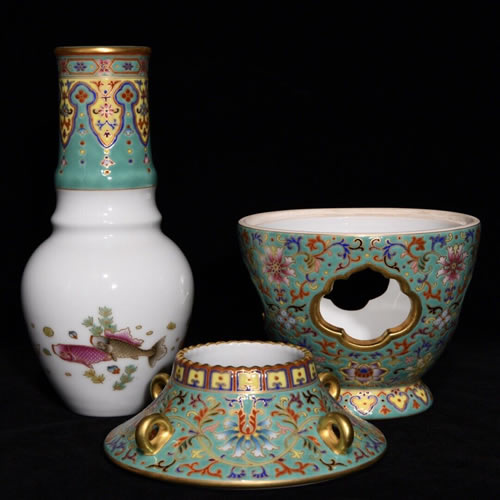 This rotating vase is made of three pieces; the inside vase and an outside vase in two pieces.
The Rotating Vase flourished during the Qianlong period. It was typically characterized by an inner vase attached to an outer one. Through reticulated medallions on the outer vase, viewers could see the images painted on the inner piece moving when it was rotated.

A Beginner's Guide to Chinese Porcelain Vase Shapes
For the novice collector, a helpful guide for identifying Chinese vases.
Art World, Helen Bu, July 15, 2014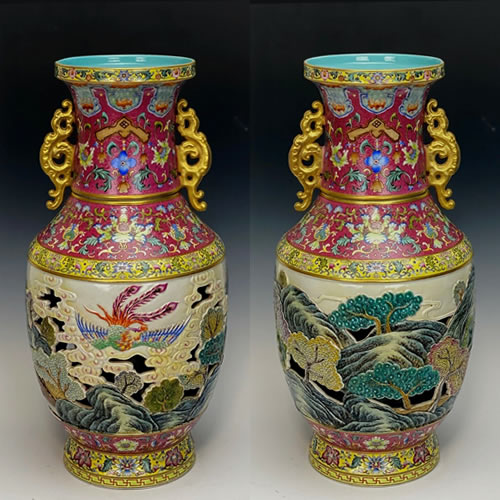 This Zhuan Xin Ping rotating vase is opulently decorated. The outer vase has carved areas to see the inner vase.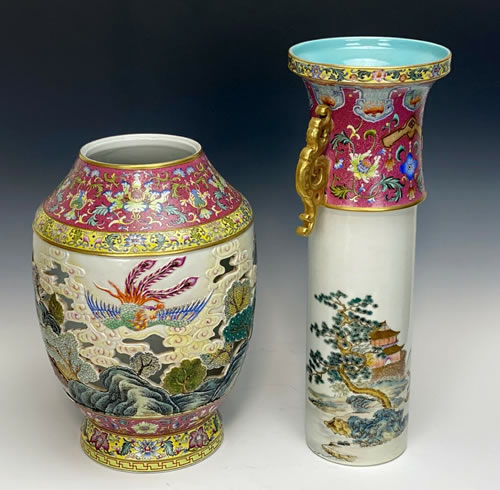 These are the two pieces. Nested together it creates a 3 dimension view of a fantasy garden.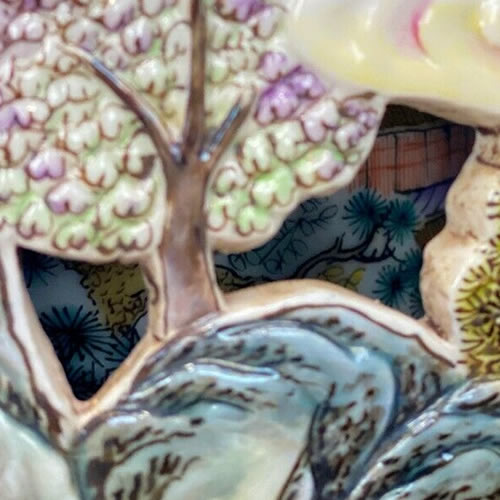 This detail photo shows the inner vase through the cut work in the outer vase.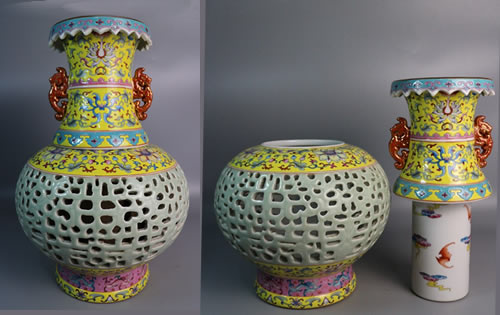 This Zhuanxinping example shows a reticulated vase showing the inner cylinder.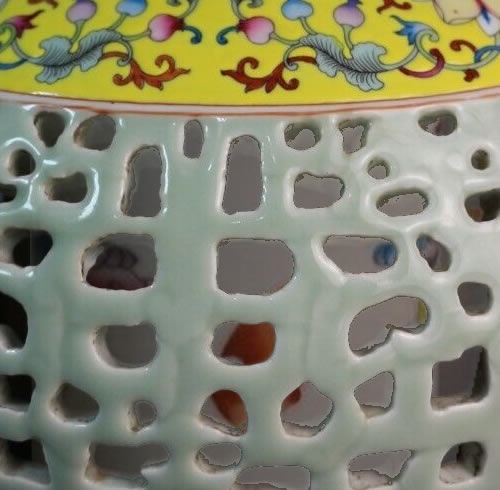 Here is a closer look through the outer vase into the cylinder.
More about Chinese Blue and White Reticulated Fretwork Porcelain >