Oval Blue Willow Porcelain Flower Pots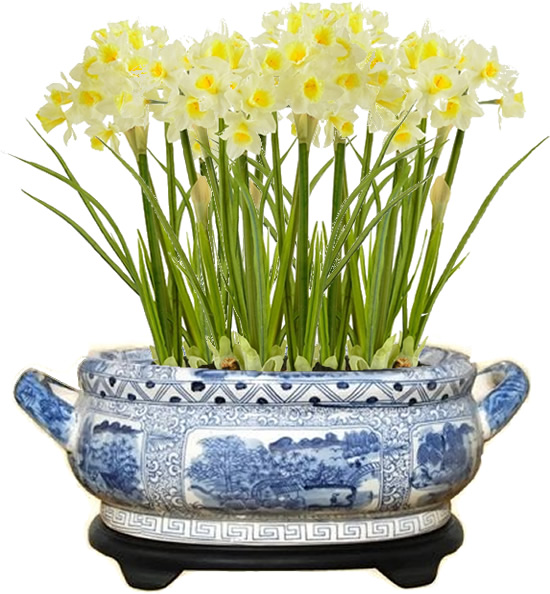 I have seen these oval planters in magazine for years. I keep pinning them on Pinterest. Now I've decided to look for one.
Blue and White Oval Flower Planters on Amazon >
Blue and White Oval Flower Planters on eBay >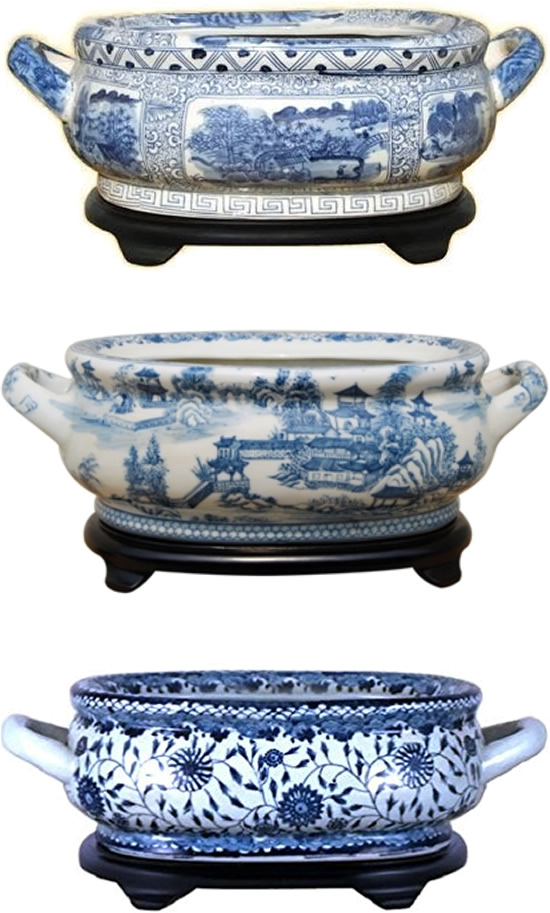 They are sold as Foot Baths. I am guessing a long time ago that is what they were.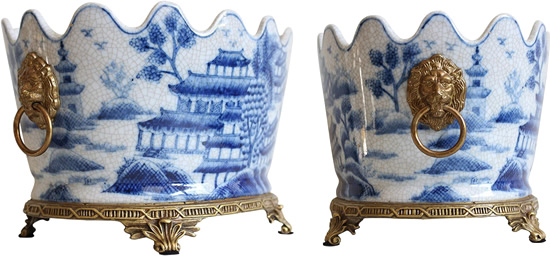 You can also find some that are oval or modified rectangle planters.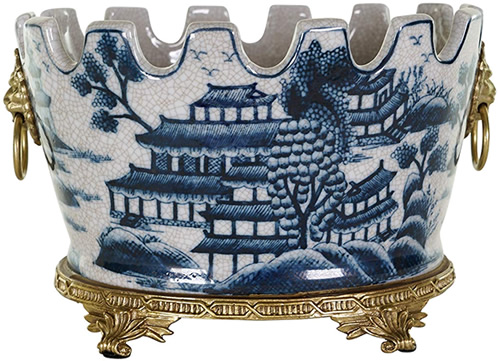 Some are very detailed.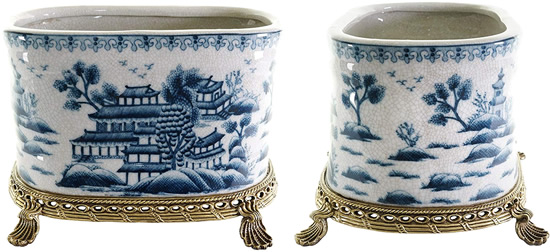 These have the Blue Willow pattern. The glaze has the crackle of raku pottery.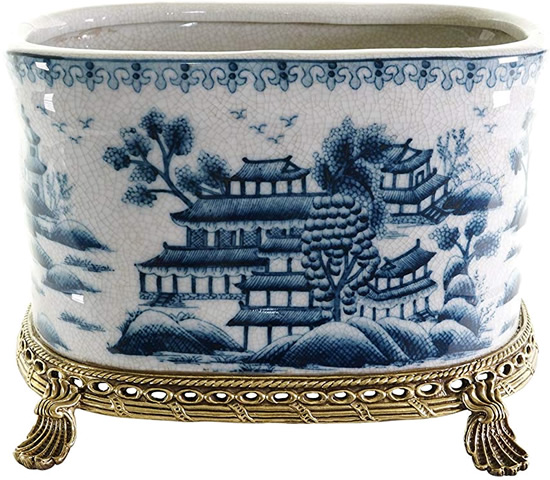 They are available in a lot of styles and sizes at different price points. But, none are inexpensive.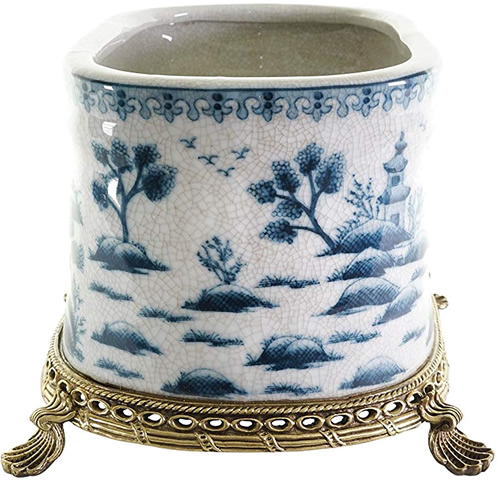 Crackle Effect Glaze

I don't know how they got the crackle effect on these. When I was in High School we made raku pottery. We used the kiln that was for metal enameling. We kept an eye on the piece. When the glaze flows, it looks very shiny. As soon as all of the pot looked like the glaze flowed, the minerals that made the glaze finish melted, we took the pot out and put it into sawdust. The change in temperature made the glaze crackle. The sawdust would catch fire from the heat and make the black in the crackles.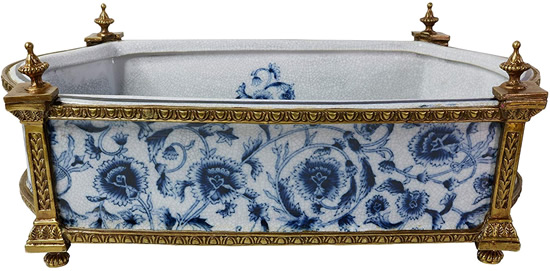 This one is a modified rectangle with Chinoiserie Chrysanthemums. The piece is held within a brass structure.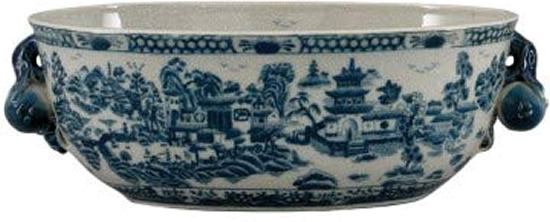 This looks like an antique Blue Willow foot bath, but it is a reproduction.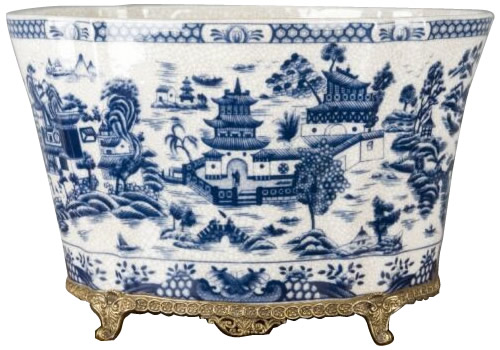 Another great place to look is on eBay. Keep checking!
The base is Ormolu, an imitation gold finish that has been around since the 18th century. It is also called "bronze doré" or Dore Gold.
Search for Blue Porcelain Planters on eBay >