Dragons & Pagodas: A Celebration of Chinoiserie by Aldous Bertram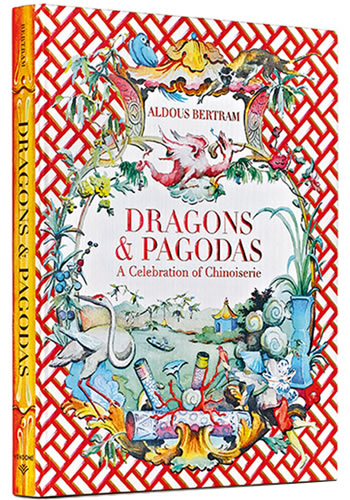 This may be the most gorgeous book I have ever seen. It is 256 pages of photographs and original art with beautifully written and informative content.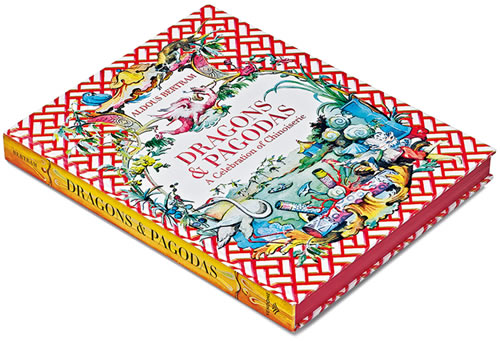 Dragons & Pagodas is a piece of art in itself. Some of the reviewers photograph it as a part of their décor.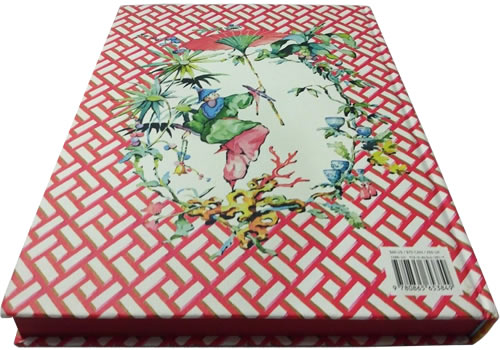 The book is good sized, 9 ¼" x 12". It is cloth-bound hardcover with red pages edges.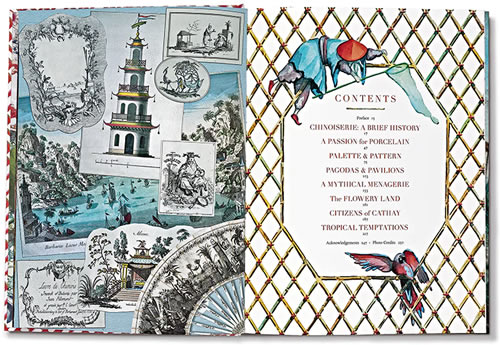 Bertram has organized Dragons & Pagodas by theme, including porcelain, color and pattern, flora, fauna, people, architecture, and tropical exoticism.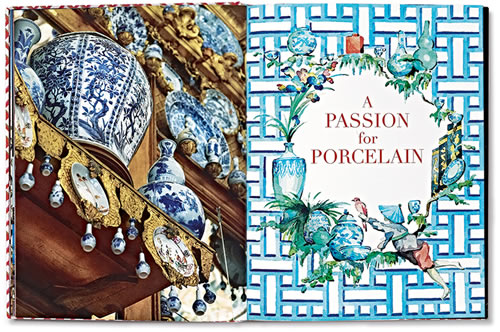 The artwork is by the author.
Each chapter is bursting with images ranging from grand European summer palaces and whimsical pagoda follies to charming details of screens, porcelain figurines, and ornate plasterwork, from modern rooms swathed in floral wallpaper to paintings, tapestries, fearsome dragons, and palm-topped columns. Complete with Bertrams's own chinoiserie-inspired watercolors and collages, Dragons & Pagodas is an irresistible confection and an example of chinoiserie in its own right.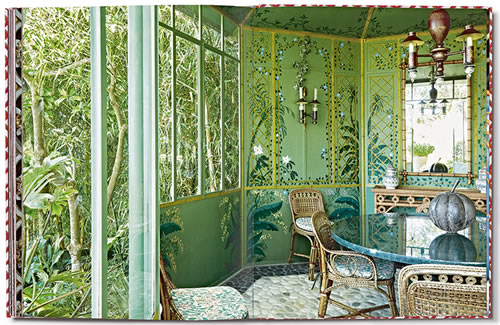 Art historian and artist Aldous Bertram has long been captivated by chinoiserie, the term for Western art and design inspired by a largely invented vision of China.
The text discusses the photos and the end of the book has photo credits.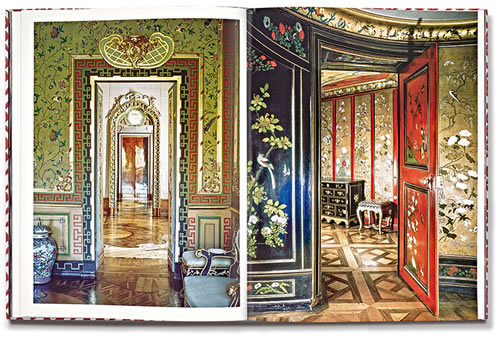 Chinoiserie is traditionally defined as a style of building and decoration that was inspired by the East but manufactured purely in the West. A chinoiserie object is therefore not the same as a Chinese object.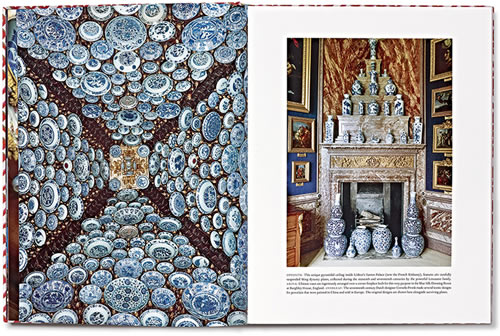 Visual differences from native Chinese art can range from slavish imitation to loose interpretation to almost unhinged fantasy. In many cases a real Chinese object would be given a European embellishment to increase its appeal, effectively turning it from a simple foreign artifact into a piece of chinoiserie.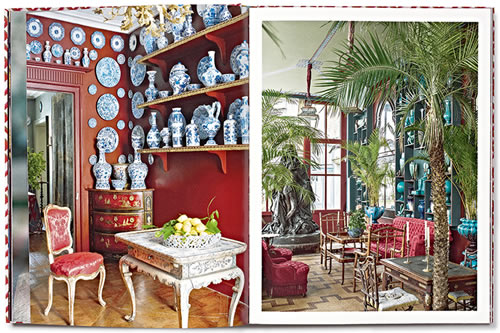 Further blurring the lines, most chinoiserie interiors freely mixed real Chinese and European-made chinoiserie objects together.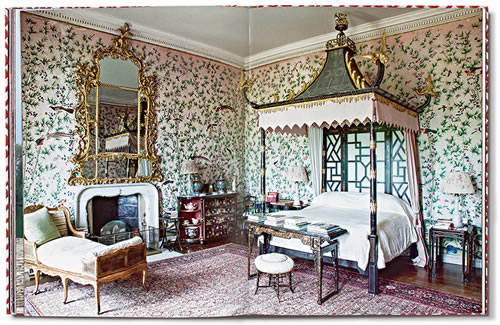 You can read more and see more photos on Amazon Look inside the book. Or just buy it.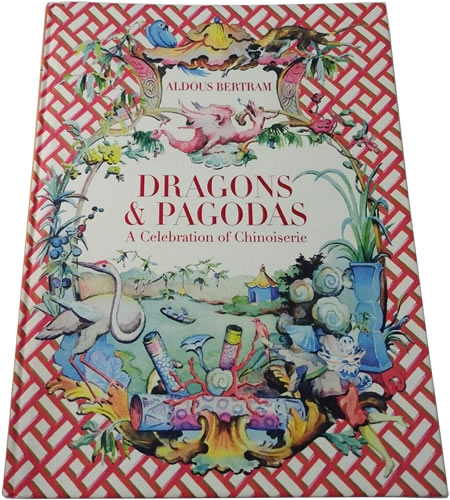 Aldous Bertram is an artist, illustrator, and interior designer who works for Lindroth Design. His interiors have been featured in House Beautiful and other design publications. He received his PhD from Cambridge University, specializing in historical influence of China on English garden design and architecture.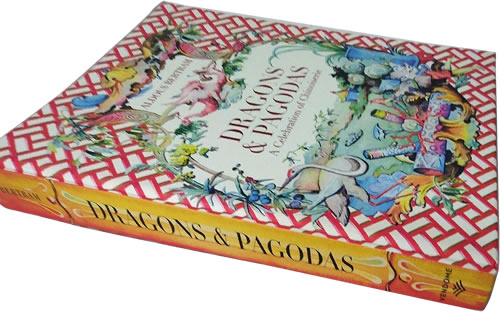 The book is published by Vendome Press.
www.vendomepress.com/book/dragons-pagodas
shop.vendomepress.com/products/dragons-pagodas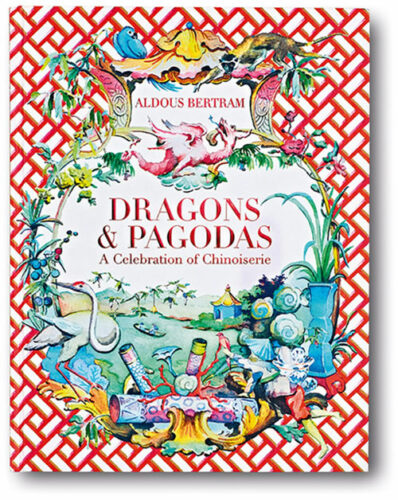 There are 200 photographs.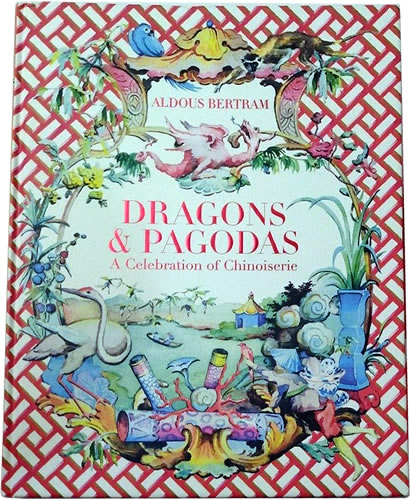 It is obvious that the book was written by someone who loves the subject, maybe even more than I do. It is as opulent and extravagant as chinoiserie. If you are looking for something critical, look somewhere else.
But if you want to spend hours vicariously living in exotic homes and gardens, I don't think you could find a better book.